Play That Funky Music, Lawyer Boy
Mark Avsec has soul
Published in 2004 Ohio Super Lawyers magazine on December 27, 2003
Updated on July 30, 2015
All you need is one great rock song and you're apt to be remembered for the rest of your life. Just ask Mark Avsec, a musician from Cleveland,Ohio, who tasted Top 40 chart success with his band Wild Cherry, thanks to the song "Play That Funky Music."Avsec performed, but did not write, the song.
In the early '70s, when disco music was starting to become popular,Avsec and his fellow band friends began playing funky music."Wild Cherry" was their debut. "Play That Funky Music" turned out to be a number one hit — and ultimately made the band the epitome of a one-hit wonder. For years following, Avsec earned a living as a studio musician, producer and songwriter, writing over 300 songs and producing more than 25 sound recordings for, among other artists, Bon Jovi, Donnie Iris, The Grass Roots, Cellarful of Noise, Breathless, Wild Cherry and Mason Ruffner. He is an American Music Award winner and has been nominated for two Grammy Awards.
Today Avsec is an associate with the intellectual property group of Benesch, Friedlander, Coplan & Aronoff.
So why trade in the glitz and glamour of rock 'n' roll to become a legal eagle in a dark suit? "I decided to pursue a career in law because I was unjustly sued for a song I wrote ['Ah! Leah!']," Avsec says. "The case was entirely frivolous." "Ah! Leah!" had become something of a hit, especially on album-oriented radio."We were touring with Loverboy,Hall & Oates, etc., working the record,"Avsec says. "All of a sudden I receive a summons and complaint. Someone said I stole the song.Well,I never heard about this song before this lawsuit,and the plaintiff's theory of access wasn't even plausible. The two songs sounded nothing alike. I was advised to pay the guy a few bucks, but I said, 'No way.' We went to trial and we won. However, the cost of the trial [$100,000] cost more than the song made at that point. I became interested in the law, particularly copyright litigation."
Avsec's experience in the music business permeates his practice. "I deal a lot with entertainment-related issues," he says. "And I also have an expertise in e-commerce and new media matters." He focuses his practice on entertainment and copyright, particularly music industry and e-business matters, including privacy law compliance and the provision of strategic counseling, advisory services, contract preparation, negotiation and other legal support with respect to various types of Internet companies.
Avsec earned his bachelor of arts degree summa cum laude in 1992 and his J.D. magna cum laude in 1994 from Cleveland State University. He also is an adjunct law professor at Case Western University Law School, where he teaches Law of the Music Industry.
Avsec still plays with Donnie Iris & The Cruisers — the band he hooked up with after Wild Cherry. "Actually, it was a band I started, and I've always written and produced our records.We had a nice run in the early '80s with songs like 'Ah! Leah!' and 'Love Is Like a Rock.'"
In fact, Avsec is "laying down tracks" with Iris during the first week of August 2003. "I intend to finish a new CD by fall 2004 — working on it in my spare time,which,quite frankly, isn't easy to find."
Other Featured Articles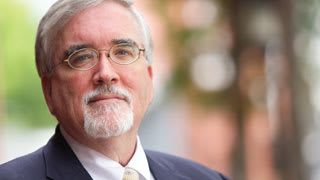 Great Privilege, Great Responsibility
Litigator and deacon Christopher Malone is committed to using the law to do good works Featuring Christopher M. Malone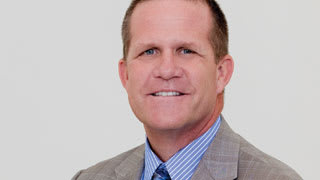 The 26-State Health Care Challenge
Mark Hutchison's fascination with the Constitution led him to the law—and his biggest case yet Featuring Mark A. Hutchison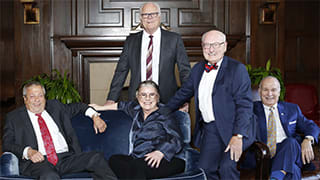 Law & Practice
Six pillars of the legal community look back on three decades of law Featuring Nancy Zalusky Berg, Michael V. Ciresi, Joseph S. Friedberg, Earl P. Gray, Kathleen M. Newman, Lewis A. Remele, Jr.