The Battle For the Next Best Thing
Patrick Perotti has collected more than $25 million for charity using the cy pres doctrine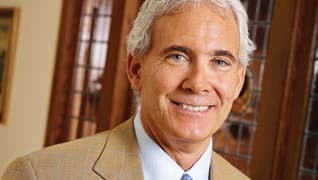 Published in 2014 Ohio Super Lawyers magazine
By Emily White on December 4, 2013
Q: Talk about initiating a class action; what kind of questions do you ask people seeking to file this kind of lawsuit, where they believe they are part of a large group of people who were wronged?
A: Well, when people seeking to file a class action lawsuit go to you, you have to investigate questions like:  How did this happen to you? Is this something which was done to more people than [you]? Are there lots of people online … complaining about this problem? Is the company a company that is collectible, or is it just some boiler room out in Arizona somewhere? In that case, even if I brought a suit, there's not going to be any money to pay back the customers.
Then there are the cases where there could be a substantial amount of money [to be won]. Think about your phone bill, and it is very possible there is something on that phone bill that is not legal. It could be $3.95.
Q: So very often people don't claim the money.
A: Yes. And when you multiply a small amount times 10 million people, next thing you know, it's real money.
Q: Part of your work involves soliciting people who might have been charged the kinds of arbitrary fees you're describing. How does this solicitation process work?
A: We will put an ad in the newspaper. Or you can do it on Facebook. You can do it anywhere.
But the people to include in the actual lawsuit, that is decided very, very carefully and very specifically. The parties have to agree and then the court has to approve the definition of the class. … I'll give you an example: You are someone who purchased a certain toothpaste with mint between the dates, January 1, 2011 and January 1, 2012, and for some reason, there was something wrong with it. Let's say that everybody bought the toothpaste on a credit card. Then everybody who bought that product on a credit card is notified of the lawsuit and the terms of the proposed settlement.
The wrongdoer or its agents have the information on exactly who the people are who were engaged in that specific transaction. And [those people] get the notice of the class, and the notice is designed to, hopefully, get as many people as possible making the claims for the money they're entitled to.
However, the longer the notice form is, the more pages the people who have been notified have to fill out on it, the less likely it is that people are going to make a claim. So the defendant's interest is to make it as long and confusing as possible.
The plaintiff's lawyer is supposed to be fighting to make it as simple as possible. In certain circumstances, he or she should be fighting to say,  "We don't need a claim form. We simply have to send these people their money because we know who they are and they're going to be released anyway by the court's order.
"So, why do they have to fill out a claim for us? Send them their check."
The first time I had an issue of unclaimed funds was one of the first big class actions we handled for a smaller amount of money. And it was a settlement for $864,000. This was against a title company in Cleveland called Midland.
I said,  "Our office will just administer the settlement. There's not that many class members in it. We can just send the forms out," and he said, "Yes. That's fine." We did the work and we got all done with it, and my assistant said to me after like six months, "Well, there's a problem."
I said,  "Well, what's the problem?"
She said,  "Well, there's money still in the bank account," and I said,  "Why is there money in the bank account? … Didn't you follow the order?"
She said,  "Well, I did, but there's money there. … I guess it's because some of the people who were entitled to money we couldn't find them, and others didn't did make their claims and others changed their names and others moved."
So, I call the defense counsel and he said,  "Are you done? Are we wrapped up?"
And I said,  "We've got a problem."
The defense counsel had not anticipated this issue and had not accounted for it. … When we both informed the court of the unclaimed money, the judge was surprised.
Q: So looking at that unclaimed money, you decided to use the cy pres doctrine. Talk about that doctrine, which is part of the core of your practice.
A: The entire phrase is  "cy pres comme possible" and it's Norman-French, and it means  "as nearly as possible." The term originates in trust and will law, around the third century. Basically, there's a record of a situation—someone left a bequest for the construction of aqueducts. But when they died, the aqueducts had already been built. So the judicial system, as it was back then, was faced with this question,  "What do we do with this money if the aqueducts are already there?" And they used this doctrine, which said,  "If you can't do something with money that was originally intended, you try to do the next best thing."
And that's what cy pres means,  "the next best thing."
Q: How does this "next best thing" idea work in modern class actions?
A: [The cy pres doctrine] is available nationwide by common law, but it is not regularly used in most states. However, six states require cy près whenever there are unclaimed funds not accounted for by the settlement agreement. Other than in those states, because it is not well known, the cy pres doctrine is rarely used in class actions.
So, let's say you've read about class action and you find out there's a class action against Coors Beer or Target. You find out that the case was pending and there's a notice in the newspaper that says, "Case is settled for $3 million." Now, the average non-lawyer, the average lawyer, the average judge who reads that is going to think that means that $3 million got paid. They're not going to think that $1.4 million got paid … and $1.6 million slid back into the defendant's pocket.
Q: That seems counterintuitive, unclaimed settlement money returning to the defendant.
A: The reason [the money goes back] is because there's also another common law doctrine. It's called the "reverter" doctrine. A reverter is just what it sounds like. It means  "back to." And the money, in any kind of a settlement and these kinds of things, if you can't be paid out in these situations, it reverts to the defendants. It goes back to them because it originated with them.
Q: So you have become an advocate working to stop this money from reverting back to the defendants?
A: You might ask what lawyer in their right mind would possibly press for a cy pres provision in a settlement agreement, when they know that it's going to prevent them from settling it quick and dirty and cheap. … Most of these cases take eight years or so.
You know, call me crazy, but I don't want to put my name on something that I know, and not even deep in my heart; I know right on the surface of my heart that that's not honest.
So we started Ohio Lawyers Give Back [in 2009]. The purpose is to indirectly benefit those people in the class who did not get the money. Therefore, if the class is Ohio citizens, it's Ohio customers; it would not be proper to give the money for example to, people outside Ohio.
We have distributed $25 million.
We want to make the distribution to as many different types of charities as possible. We don't want to give it all to hunger centers, and we don't want to give it all to disease prevention. We don't want to give it all to drug addiction. We want to give it to housing and homelessness and education and the whole range. …
Now we have our website, and every time I give a talk, I say, "If there's anybody in the audience who has any type of an organization you think would be helpful to the community, have them go on the website, open that link called 'suggest a charity' and get in touch with us, with their paper …  their, you know, 501(c)(3) paperwork and their tax information. And we can then look into them and see if they're actually a legitimate charity, and then we can try to put them on one of the cases that we have coming up in the future."
With all the presentations and the seminars we've given and the newspaper articles that have covered all the money we've given away to these charities in the class actions, that has given … at least in Ohio, there's been a lot of exposure to cy pres. … And the defendants and the Chamber of Commerce and all the groups that represent businesses, they do not like what we've done. They hate this. They fought us on it. They do not want this to become public knowledge, because they don't want the light of the media and the light of honesty to shine on these transactions.
Q: Talk a little bit about your background and where this class-consciousness originates. I know you're Catholic?
A: I am. In Cleveland, they would recognize I'm a Westside Irish Catholic, which means I came up in a blue-collar family, grew up in a house where we didn't have any money. My dad worked for General Motors. My mother occasionally worked outside of the house. My mom taught me from the very beginning, "There's a right and wrong in everything." And my mother would say, "Patrick, you do the right thing," and I guess it must've stuck, because I respected her a lot. And I knew, when I became a lawyer, what the right thing meant, and it didn't mean winning cases; it meant doing justice.
Q: There is that stereotype of the plaintiff who is a hungry con artist, trying to get money from big corporations. Do you run up against that?
A: I say I am a plaintiff's attorney, and they really give you the eyebrow. And especially when I say class action! Do you want to know the honest truth, why it is? It's because of a lobbying  organization called the American Legislative Exchange Council…. They have spent tens of millions of dollars on public relations campaigns dealing with what's called  "tort reform" and try to paint plaintiff's lawyers, class action lawyers and injury lawyers in the worst light possible.
The zeitgeist is anti-plaintiff lawyer because of [the lobbying of ] these organizations with enormous, enormous amounts of money, more than any plaintiff's lawyer.
In some cases, it's not one dollar. Let's say it's $200 of unlawful charges on a bill. And for me, $200 is not going to kill me … but there are people in this community that I can get in my car and I can drive 15 minutes and I can be at their house, that $200 means their next utility bill. It means their next payment for medicine. It means the next month's food on the table.
These damn companies have no right to cheat consumers just because they can.
You know, if all the companies in the country were to just do the right thing, our economy wouldn't be where it is. Because I talk to my friends, friends who are big defense lawyers and I said to one of them one day, when I was very frustrated, I said, "How is your retirement account doing for you and your family?" and he looked at me very quiet and he said, "It's terrible."
And I said,  "Isn't that sad?" Guess who's to blame for that? All the defense lawyers who insisted that the courts and the legislature and the plaintiffs and everyone should just stand back and just let the banks do what they want, because the banks know how to run things, and they're going to do the right thing. But they didn't. They cheated the entire country out of billions of dollars as a result, the entire country's economy went down the drain.
The courts [were] too afraid to step in and say, "Hey, what the hell are you doing here?" Nobody was watching the hen house, and the fox got in. …They know right and wrong. They know. They get a feeling of "I ain't doing the right thing."
Q: And what is your advice when that feeling comes up?
A: Well, next time, listen to that voice. You know defense lawyers might ask: "Why are you stirring up litigation?"
I say, "I'm not stirring up anything. Tell your client to stop breaking the law, and I'll be out of business." And I'd be happy to be out of business, because I'm not happy to have to deal with the business where every one of my cases deals with something that involves somebody getting cheated.
Yet these class actions are changing behavior. I was just in front of a federal judge … and we were there on a class action with wages and hours issues. And the judge says to the defense counsel, "Hang on. I've got to ask Perotti a question." He goes, "I have this problem with my credit card …"
This interview has been condensed.
Search attorney feature articles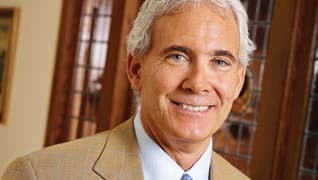 Featured lawyers
Top rated Class Action & Mass Torts lawyer
Dworken & Bernstein Co., LPA
Cleveland, OH
Helpful links
Other featured articles
Former Gophers wide receiver Lee Hutton III traded in his pads for a thriving and diverse legal practice
Discovery with Sheila Thobani
Mark Prothero knows it's a label that will stick
View more articles featuring lawyers
Find top lawyers with confidence
The Super Lawyers patented selection process is peer influenced and research driven, selecting the top 5% of attorneys to the Super Lawyers lists each year. We know lawyers and make it easy to connect with them.
Find a lawyer near you