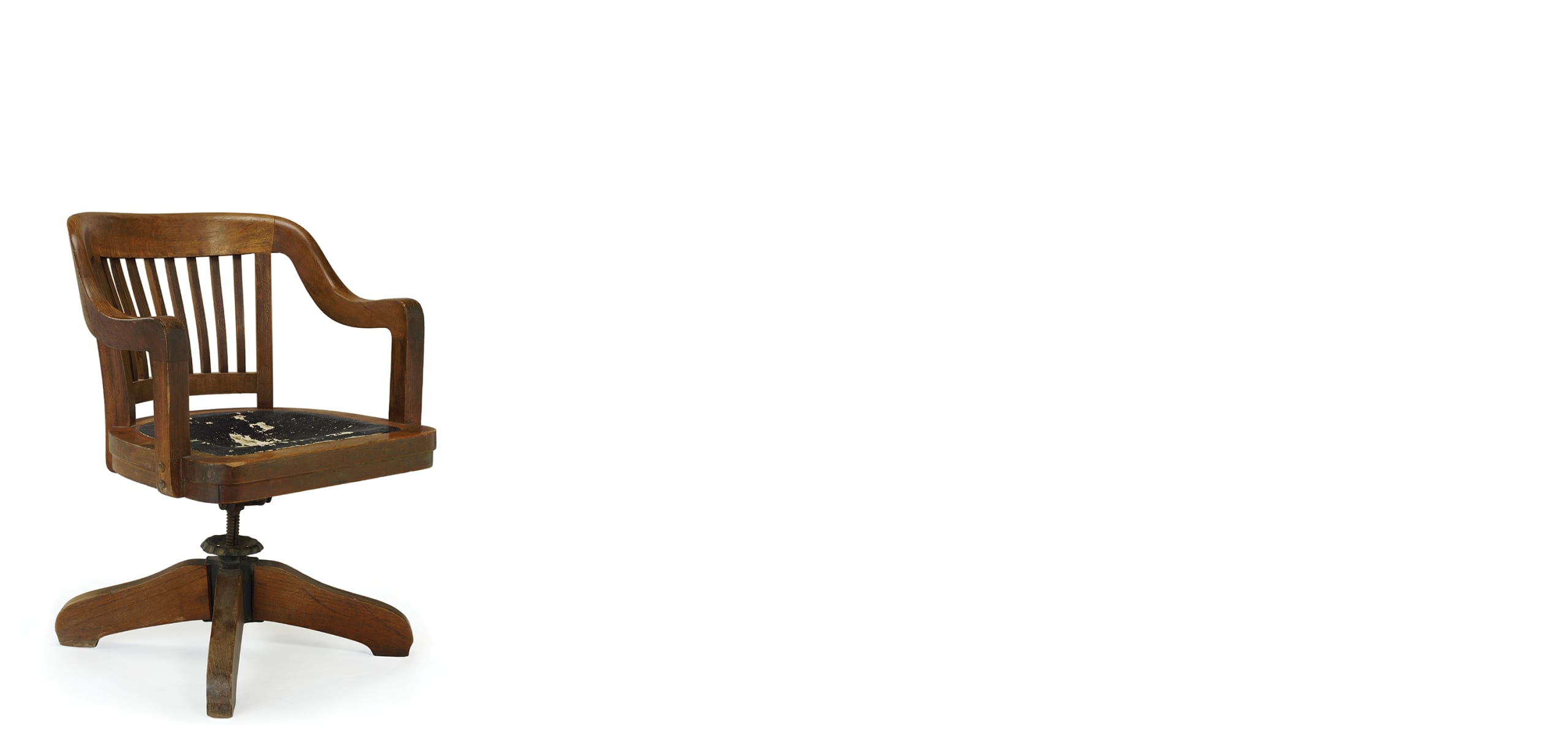 The Incredible Shrinking Jury Trial
For better or for worse—depending on your perspective—lawsuits and criminal cases are increasingly being resolved outside the courtroom
Published in 2017 Ohio Super Lawyers magazine
By RJ Smith on December 2, 2016
For Ann-Marie Ahern, the wakeup came last February as she prepared for a jury trial in an age-discrimination case. The federal court personnel didn't just give Ahern and her team a generic "glad to see you"—it felt more like they were putting out bunting and swag bags to make sure everyone had a memorable experience.
"[They] were so accommodating and welcoming," recalls Ahern, who represents workers in her employment practice at McCarthy, Lebit, Crystal & Liffman in Cleveland. "I expressed my appreciation, and the courtroom deputy freely told me how excited they were. We couldn't figure out why."
Soon enough, she understood. Staffers told Ahern they were handling on average only two trials a year in that federal courtroom, including on the criminal side.
Three days before the trial, says Ahern, "The judge told us how excited he, too, was to have a trial, but that he wouldn't be doing his job if he didn't at least try to assist in reaching a settlement." The parties were on different planets at that point, and opposing counsel let it be known that "he would never pay beyond a certain threshold."
The exhibits were prepared, witnesses subpoenaed, cross-examinations planned. But the judge's efforts to mediate were ultimately successful. Ahern's client had a relatively modest salary, and there was a chance a verdict would be less than the settlement offer.
"When the case resolved six hours later, I was happy that my client had finality and certainty," says Ahern. "But after all of the preparation and anticipation, my associate and I were very disappointed, somewhat deflated."
The question is 'why'
Jury trials on all levels have been on the wane for about three decades. A landmark 2004 study reported by the American Bar Association in "The Vanishing Trial" noted that the federal courts nationwide tried more cases in 1962 than in 2002, even though there were five times as many civil—and twice as many criminal—filings in 2002. The percentage of federal civil cases that went to trial dropped from 11.5 percent in 1962 to 1.8 percent in 2002. In the Ohio common pleas, municipal and county courts, the proportion of civil and criminal cases resolved by trial in 1975 was 3 ½ times greater than 40 years later, in 2015, according to state Supreme Court statistics.
"In fiscal year ended 9/30/15, the average federal judge in the country tried only four civil cases, three of which were jury trials," says Houston attorney Stephen Susman, executive director of the Civil Jury Project at New York University. "In the Northern District of Ohio, it was worse: The average federal judge tried only 2.1 civil cases, only 1.6 of which were jury trials. Trials are disappearing in this country, and juries are becoming obsolete. Dispute resolution is being privatized."
Gordon Arnold, a business litigator with Freund, Freeze & Arnold in Dayton, has been defending clients in Ohio for 41 years. "For the first 30 years of my practice, I was trying cases a couple times a month," he says. "During the last 10 years, I see a jury probably two or three cases a year." He misses being in the courtroom. "The public's participation in the process is an important part of the fabric of our government, and we kind of need lawyers who know how to go into a courthouse and try a case."
Arnold says the decline of the jury trial is a "constant subject" at legal conferences. He belongs to ABOTA, a trial lawyers organization that recruits civil attorneys on both the plaintiff and defense sides. "The organization's reason to exist is the preservation of the jury trial," he says. "We've reduced the number of cases you have to try to be eligible [to join] because of the disappearing jury trial … simply because no young lawyer would even be eligible."
Former federal prosecutor Kathy Brinkman, now a criminal defense lawyer at Porter Wright Morris & Arthur in Cincinnati, agrees that juries are essential. "Consider that the Constitution guarantees a jury trial," she says. "It was one of the issues in the push for independence of the colonies. King George was denying people the right of a jury trial."
So why are jury trials declining? Start with the rising cost of trials.
"In order to get a case to trial in a market like Cleveland, provided there's not insurance involved, it's going to be at least a hundred thousand in fees and expenses alone, before dollar one has been paid in liability," says Ahern. "Any experienced lawyer knows that, in order to bring a case to trial on the defense side, the fees associated with document discovery are expensive, as are the costs associated with taking depositions."
E-discovery is particularly expensive, "despite the fact that they have amended the federal rules in an effort to help rein it in," says David B. Blandford, who practices construction law at Ackerson & Yann in Louisville. "If you are doing discovery and you have to gather email from a large system, you will have to hire an outside vendor to do it for you. And that can be extremely expensive."
Then there's the sheer quantity of lawsuits. "One thing I think is important in this discussion is that the extent of litigation has become so significant," says Ahern.
Another factor is the changing nature of civil disputes, as areas of the law involving science and technology expand. It's one thing to try a bank robbery before a jury, but another to present a complicated software-patent case.
"One of the challenges to patent litigation is making the products and patents understandable to the jury," says T. Earl LeVere, intellectual property attorney at Ice Miller in Columbus. "Highly scientific disciplines can be difficult for a jury to understand and difficult for a lawyer to make manageable to a jury."
Some lawyers also point to judges. "Many view going to trial almost as a failure of the system," says business litigator Brian Haara, who represents both plaintiffs and defendants at Tachau Meek in Louisville and chairs the Joint Local Rules Commission for the Eastern and Western districts of Kentucky. "They believe that reasonable people, particularly reasonable business people, ought to be able to resolve disputes."
Declining trials notwithstanding, many judges have huge dockets of filings to get through. And if they are publicly elected, they may also be held responsible for a messy trial that gets spread across the front page of the local newspaper.
Troy J. Doucet, who practices plaintiff's consumer law at Doucet & Associates in Dublin, brings up another point. "There's been a general aversion publicly to the concept of plaintiff's remedies," he says, "and some would be concerned that that would flow over to the thinking of the judiciary, especially among those who are elected."
And plaintiff's class action lawyer Patrick Perotti at Dworken & Bernstein in Painesville complains of a "gross overuse" of dismissals and summary judgments, especially by federal courts, over the last 10 years. "The judge can take your case and end it before a jury ever gets to hear any of your evidence," he says. "Summary judgment and judicial dismissal are the friend of the defendant and the enemy of plaintiffs."
He says the situation is tied to clamoring from big business and the Chamber of Commerce for "tort reform."
No resolution on ADR
What's replacing the jury trial? A variety of cost-efficient types of alternative dispute resolution that include mediation, arbitration, settlements, plea agreements and summary judgments. ADR law has skyrocketed in the past couple of decades, with many attorneys and entire firms dedicated to out-of-court solutions.
There are certainly upsides to hammering out agreements outside the courtroom. "Often, matters are resolved more efficiently at an earlier juncture," says Ahern. And outcomes tend to be more predictable. With ADR, she says, "You don't get the extreme large payout that comes to the plaintiff for every dollar of damages that they might be entitled to [as you might with a jury], but you also don't get the other extreme—a defense verdict that results in no recovery for the plaintiff."
Douglas Godshall has spent 38 years trying cases on the defense side in Akron. He's seen the annual number of civil jury trials in Summit County drop from triple digits in 1980 to low single digits in 2014. These days, he's crossed the Rubicon and spends almost all his time as a professional mediator. "I tell people, 'If you want to hit a home run, I'll show you where the courtroom door is. But it's expensive! And you don't know what a judge and jury is going to do.' But if you mediate, you are part of the process. Your input counts."
From Godshall's point of view, mediation isn't the runoff basin for a system that isn't working. It's expanding because people on various sides want it to grow. "If you're a plaintiff's attorney, what do you want?" he asks. "You want money, you don't want a trial." Mediation makes that happen faster and more predictably. These days, he says, juries in Ohio and elsewhere are "just not giving out money." He mentions a mediator in Columbus who was representing clients in malpractice cases before making the leap. "He will tell you, 'I'm not sure I can get a verdict in plaintiff's malpractice in Central Ohio.'"
Louisville intellectual property attorney Amy Berge, with Middleton Reutlinger, handles trademarks, which often hinge on whether customers would be confused by a similar name. "So in a sense, a jury would be a better test of how the ordinary consumer would react," she says. But with the reality of court schedules and the need for a quick resolution, most of her cases are decided by a judge at preliminary injunction. "Because, generally speaking, if you are trying to stop someone from infringing on the trademark, it needs to be resolved quickly, not two years from now."
As ADR has grown in acceptance, arbitration clauses have become more and more popular with corporations. The surge in enforced arbitration agreements—for everything from taking out a student loan to buying a car to opening a checking account to accepting a job—steers consumers into binding, private arbitration that closes the door on courtroom remedies. Contracts between businesses also typically include forced-arbitration clauses.
Indeed, some question whether mediation is solving or creating more problems. Last August, nearly 40 Democratic U.S. senators, including Ohio's Sherrod Brown, called on the Consumer Financial Protection Bureau to crack down on forced arbitration. They want legislation to steer some of these cases back into the court system.
Ann B. Oldfather, a plaintiff's personal injury attorney at Oldfather Law Firm in Louisville, points to the insurance industry as one that has jumped on the ADR bandwagon. "Insurance companies realized they could save lots of money by settling cases," observes Oldfather. "As a result, they directly control the number and type of cases that end up being tried. And they have learned that the mediation process, where a plaintiff has the emotional bait of it 'all being over' dangled in front of her, is their best ally in getting out of litigation as cheaply as possible. As a result, there are fewer 'small' cases that young lawyers can take to a jury. Bottom line: fewer cases tried; fewer lawyers who know how to do it."
But there's another problem, according to Haara. He feels that institutionalized mediation can end up warping the legal system because it leaves no public record, and no precedent can be created on appeal. "There's no proverbial day in court that can allow public scrutiny of the system," he says.
With fewer cases going to trial, Haara fears, "we will have less guidance from the appellate courts; and there may be a void in the common law—which gives parties less certainty when new cases are filed. We need trials in the pipeline, and we need to have them appealed, if we want to have certainty." A justice system, in his view, is more than a resolution-creating process.
It could also be unfair to the middle class. "In a worst-case scenario, there could be a time when only the largest, most expensive cases will go to trial, among the most sophisticated parties that can afford the top attorneys," says Haara. "I think you'll have bookends—those cases and small cases going to trial. But the cases in between are where attorneys really can cut their teeth. So for trial lawyers, there is a void of experience."
Doucet says mediation can work if a case is discussed back and forth in an organic, open-ended way. "The problem," he says, "is when a judge forces mediation on you. We are trying to get a measure of justice for the consumer, or a measure of remedy. I like jury trials; I much prefer them and I would like to try more cases."
What to do?
"There's been a marked decrease in opportunity to stand on your feet and deal with the reality of trying a case," says Oldfather. "I want there to be ways for a young trial lawyer to get before a jury."
How is Ohio addressing the problem? In 2009, the state Supreme Court allowed third-year law students to represent indigent clients charged with felonies. The Ohio State Bar Association has also instituted several programs to provide new lawyers with courtroom experience. One involves a partnership between the OSBA and retired Cuyahoga County Court of Appeals Judge Richard M. Markus, long a proponent of helping young lawyers cut their teeth.
"Young lawyers can sign up to participate in scenarios and do depositions and mock trials and then be peer-reviewed by senior counselors," explains Ohio State Bar Association immediate past-president John D. Holschuh Jr. Markus is a founder of the National Institute for Trial Advocacy, an organization that advocates for trial experience. "They hold a two-week intense trial course for young lawyers at the University of Cincinnati law school," says Holschuh, who practices plaintiff's personal injury law at Santen & Hughes in Cincinnati. "Young lawyers can sign up and do all aspects of a trial from opening statements to selecting a jury, and each person is videotaped and then has it reviewed so they can get their trial skills down."
As jury trials decrease, how can we keep from sacrificing the underlying sense of justice being served? The legal industry is scrutinizing the situation. ABOTA is creating programs to educate the public on the importance of jury trials and offering courses aimed at making civil attorneys more effective. And the mission of Susman's Civil Jury Project at NYU School of Law—launched recently with an initial $2 million gift—is to examine the role of the jury and understand why its use is declining; educate the public and make policy proposals to reinvigorate jury trials; and study how jury trials can be made to function better and faster.
Says Haara, "Anyone who is a student of history can see why trial by a jury of peers was instituted in the first place. It was to have a sense of justice, and to give the community a sense that they helped establish justice in claims between peers. And we lose that with a private resolution. Of course, the expense of the jury trial was miniscule then compared to now, and so we have countervailing reasons why settlement is good."
Perotti says there's no substitute for juries: "I understand laymen are not lawyers or judges. But they have a good, instinctive feeling for reasonableness and justice. And that's what the system is supposed to protect—not technicalities in the end, but justice."
---
It's Criminal
Civil cases tend to get the most attention in discussions of the incredible shrinking jury trial, but the criminal side has experienced a downward trend as well.
One major reason, says Hal Arenstein, a criminal defense attorney at Arenstein & Gallagher in Cincinnati, is the simple fact that investigative techniques have become far better over the years—especially regarding forensic evidence. "Cases in the past that might have been worth trying because of a lack of forensic evidence are more of a risk now," he says. "And I think—when you sit down and do a cost-benefit analysis of risk of going into a jury trial and are facing a stiffer penalty—instead of resolving it by, say, an arranged plea, many people in this day and age are not willing to take the risk of going to trial. It's one thing when it's money; it's another when it's your freedom."
Search attorney feature articles