'Leave Things Better'
Joshua Stadtler's pro bono work stems from the Jewish tenet Tikkun Olam
Published in 2018 Oregon Super Lawyers magazine

on July 24, 2018
Joshua D. Stadtler's first pro bono client was a combat veteran named Kevin who grew up in Daly City, just south of San Francisco, where Stadtler was raised. The two men are roughly the same age. 
But, says Stadtler, "our lives diverged in significant ways. … Kevin had been in numerous combat situations and had seen things, horrible things, that no young person—or any person, really—should have to see. It had clearly impacted him in ways that anyone outside of that context would have a difficult time understanding."
Kevin didn't complain about it, Stadtler says. He maintained a positive outlook. But he was having trouble navigating the byzantine world of the Veterans Benefits Administration. That's where Stadtler came in. Working with the Wounded Warrior Project, Stadtler helped Kevin obtain his combat-related benefits.
That was in 2011. "It was a reminder of the good fortune I have enjoyed," Stadtler says, "and the importance of remaining of service." 
Being of service is fundamental to Stadtler's life. He grew up in a family that observed the Jewish tenet of Tikkun Olam. 
"It's a Hebrew phrase that loosely translates as 'heal the world' but really means something more like 'give to those around you' or 'leave things better than how you find them,'" he says. His father, an accountant, set the example. "He was always involved with the community, volunteering his time to causes that were meaningful to him, helping those who were less well-off. As silly as it sounds, I grew up in awe of what he was able to accomplish and the impact he seemed to have on others."
Stadtler wasted no time embracing that tradition. Before he went to UC Hastings College of the Law, he joined the Peace Corps and spent half a year  teaching in primary schools in South Africa. "You would be hard-pressed to find people anywhere who are more genuine and heartfelt in their interactions with others," he says. "It was pretty darn easy to find community there." 
Now in his eighth year of practice, Stadtler chairs the pro bono committee at Dunn Carney, where he made partner in 2017. He also manages his firm's participation in a monthly night clinic: assisting indigent clients with legal matters from landlord-tenant disputes to trust and estate issues. In his personal pro bono practice, Stadtler represents clients affected by domestic violence.
Stadtler and his colleagues at Dunn Carney recently helped a client who arrived in the U.S. decades ago without sufficient legal documentation. The Mexican national and his U.S.-born wife sought an extreme hardship waiver from U.S. Citizenship and Immigration Services. Last spring, after four years and more than 200 pro bono hours, and amid virulent anti-immigrant sentiment, the waiver was finally granted, and he was officially processed last fall. "It was a big relief," Stadtler says.  
His work hasn't gone unnoticed. In 2015, the Multnomah Bar Association honored Stadtler with its Michael E. Haglund Pro Bono Award. It took him by surprise, and he remains somewhat abashed by it. Pro bono work, he says, "is not something I got involved in for any kind of recognition." 
He believes every lawyer has the time to take on at least one pro bono matter a year. It's not only good for the community but for the lawyer. "You'll do a better job connecting with your clients if you have a regular pro bono practice," he says. "Pro bono work is a lot more raw. People are depending on you, in a visceral way, to help them out."
Other Featured Articles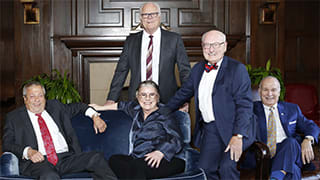 Law & Practice
Six pillars of the legal community look back on three decades of law Featuring Nancy Zalusky Berg, Michael V. Ciresi, Joseph S. Friedberg, Earl P. Gray, Kathleen M. Newman, Lewis A. Remele, Jr.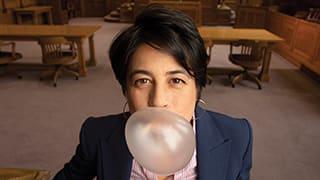 'The Legacy We Leave'
IP attorney Julia Markley on Portland creativity and the two affinity Bars she helped found Featuring Julia E. Markley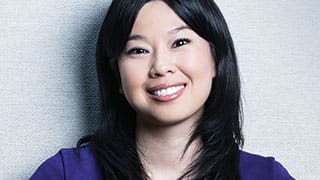 The Immigrant's Story
Christy Han Mohan has one, and she says it's the key to immigration law