Making Allies Rather Than Adversaries
Discovery with Gwyndolyn Styarfyr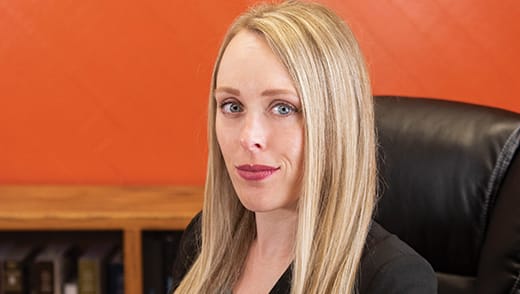 My nickname is … Llyr. Its technically not a nickname, but my middle name. I don't think my parents have called me anything else. If someone calls me Llyr, you can tell they knew me prior to college.
I can't go a day without … dark chocolate. I have bags hidden everywhere, and probably some Dove dark chocolate squares melted in the bottom of my purse.
The quality I most like in a lawyer is … honesty. I have been known to be an "oversharer" (or so my law partner says) and this is because honesty and transparency are essential to understanding the true issues and coming up with creative resolutions. If we are all honest about the goals and honest in our actions when working towards those goals, everyone walks away feeling respected, accomplished, and that a fair result has been achieved.
My pre-trial routine is … yoga, '80s hype music like "Hold Out for a Hero" by Bonnie Tyler, and coffee. Lots of coffee.
If I weren't a lawyer, I'd be … a college professor. I think the legal profession gave me the easy ability to take complex issues and break them into digestible parts and to describe them in a way my audience can comprehend. I take a certain pride in seeing the "light bulb" go on, or realization wash over someone's face.
When I win a case, I celebrate by … going out to drinks with our staff. We are a close-knit team, and it is likely that my success was largely facilitated by their efforts.
On weekends, I … like to detach. There is so much emotional, psychological and intellectual strain in our profession that if you don't detach and focus on those around you, you will drown. Detaching for me is anything to do with nature: hiking, kayaking, laying on the beach, Frisbee golf, camping, backyard BBQs. I also enjoy a good board game with friends.
My least-favorite word is … "irregardless." Come on, Webster, did you really need to add it to the dictionary?
I have all those Ys in my name because … my parents were huge hippies who were obsessed with Welsh mythology. The Welsh like to sprinkle in Ys everywhere. Some are silent, some sound like a Y, others sound like an I, and some sound like long Es. It a lot of fun guessing which is which, but my name, phonetically, is Gwendolyn Leer Starfire.
The one thing that I would change about the legal profession is … see the adversarial system be the outlier, not the norm. The atmosphere breeds animosity, disingenuity, and resentment between clients and between attorneys. Lawyers like to argue, but there is a way to do it respectfully and with conflict resolution in mind. Otherwise, the adversarial system is harmful to the legal system, to our clients, and frankly to our professional reputations.
The one piece of advice I offer to new lawyers is … not everything is a zero-sum game. We all want to make a name for ourselves when we start out, which often leads to engaging in unreasonable and immovable positions, but it's unnecessary and often backfires. Be open, think creatively, make allies of your adversaries.
Search attorney feature articles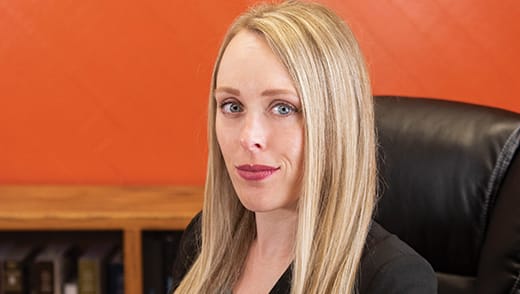 Featured lawyers
Helpful links
Other featured articles
Faith Li Pettis has helped fund major community projects and guide the city's quest for affordable housing
An oral history of civil rights and the African-American bar 60 years after Montgomery
The Houston attorney's talents include a strong work ethic, natural connection with juries, technological savvy, deep faith, photographic memory—and even acting chops
View more articles featuring lawyers
Find top lawyers with confidence
The Super Lawyers patented selection process is peer influenced and research driven, selecting the top 5% of attorneys to the Super Lawyers lists each year. We know lawyers and make it easy to connect with them.
Find a lawyer near you