?Sue Them Again?
David Sugerman battles BP and 'death by a thousand paper cuts'
Published in 2022 Oregon Super Lawyers magazine

on July 1, 2022
On his way home from vacationing in California a decade ago, David Sugerman pulled into a convenience store selling Arco gas in a small town off I-5. When he went inside to pay, wearing shorts and a Hawaiian shirt, the debit-card machine asked him to accept a 35-cent surcharge. This being Oregon, the attendant had already filled his tank, so there was no choice but to accept.
Sugerman complained—politely—to the woman at the cash register. "She's the one that's getting all the flak, right?" says Sugerman, a class action/mass torts attorney in Portland. "She's getting paid probably minimum wage. She's on her feet all day, and she's dealing with people who are really pissed off about the kinds of things like this that nickel-and-dime us. … What I call 'death by a thousand paper cuts,' that we all get every damn day."
The woman said it was a common complaint.
"You want to hear a funny story?" Sugerman asked her. "I know I don't look like it, but I'm a lawyer. And many years ago I sued Arco for this very thing."
The woman looked around, leaned over the counter and told him he should sue again.
Which is what he did. In Steven Scharfstein v. BP West Coast Products, Sugerman wound up with a $400 million jury verdict in 2014 against BP, which supplied gas to Oregon's Arco franchises where the fees were charged.
"They were doing it 13,000 times a day in the state of Oregon, and they kept doing it all the way through trial until the jury found against them," Sugerman says.
BP, after appealing and losing, agreed to settle. Payouts ended up being $185 each for 2 million consumers who purchased gas at Oregon ampm and Arco locations between Jan. 1, 2011 and Aug. 31, 2013.
The earlier class action, Dobson v. Atlantic Richfield Co. (2000), ended with an agreement that Arco would waive the fee for several months and make sure customers were forewarned when the fee was reinstated. In the 2014 trial, the jury found that customers were not notified of the fee.
Between the two cases, Sugerman says state consumer-protection laws governing gas pricing were toughened. But it didn't come easy. 
"The case was tried," he says, "against three very large corporate law firms, so there was kind of a David-Goliath thing to it." He and team members Tim Quenelle and Amy Johnson were all Portland-area solo practitioners; Scott Shorr, now an Oregon Court of Appeals judge, worked on the appeal.
"The case involved a lot of sophisticated work to recover the data and transaction data," Sugerman says, "and then leverage that into identifying who the consumers were—because all we had were debit-card numbers—and then leveraging that into sending notices and forming the notice in a way that people got easy access to the money."
Despite the effort, more than $160 million worth of the damages went unclaimed.
"Oregon had long had this [class action] rule that was a really bad rule," Sugerman says. "If there was money to distribute, class members had to make a claim. And if they didn't make a claim, the money would go back to … the wrongdoer. We had been trying to change that rule for many years.
"Through this case, the Oregon Legislature finally realized that this was a really bad rule and changed it."
Under the new law, passed in 2015, "the remainder not paid to class members is paid to any entity for purposes that the court determines are directly related to the class action or directly beneficial to the interests of class members," says Sugerman, reading from the statute. Here, the recipients were Legal Aid Services of Oregon and a new consumer-protection center called Oregon Consumer Justice, whose mission includes legislative advocacy, litigation, policy work and education. 
"That," Sugerman says, "is a really good story—and legal aid funding is a really good story—about this case."
When Sugerman graduated from law school in the mid-'80s, there weren't a lot of jobs available. "I was very fortunate to get hired by a small plaintiff's firm," he says. "I worked mostly on large personal injury cases involving dangerous products, and also medical error. I did that for about three years. Then I went to work for a small firm that did a lot of car crash cases."
Afterwards, he started a PI and employment firm with a friend from law school. "We were two knuckleheads with about the sense of a couple of sea urchins, and less money than that," he says. Over time, he added class actions, then hung a solo shingle. The pandemic has only made things busier at his office. He's involved in a class action on behalf of people incarcerated in Oregon prisons who have been diagnosed with COVID-19. "We got vaccine priority for them to prevent further spread," he says. "And we'll probably know by the end of March if we can go forward as a damages class."
Sugerman also joined a group of lawyers representing people who protested in Portland in the wake of the 2020 police murder of George Floyd in Minneapolis. "[We] came together as a result of the excessive response by the Trump administration and the use of tear gas and munitions and anonymous agents that literally occupied Portland," he says. Sugerman's case is a class action against officials in charge of Homeland Security, Customs and the Border Patrol, alleging the violation of constitutional rights of the protesters. "We assume that it's probably somewhere in the neighborhood of the 10,000-plus range," he says. "Basically, it was anybody who was tear-gassed in July [2020] while peacefully protesting in downtown Portland."
As for the BP case, the last checks went out to Oregon consumers in 2020. "It absolutely changed the way gas is priced and marketed in the state," he says. "The nickel-and-diming stuff—large corporations now realize they could get hurt badly."
---
@DavidSug
David Sugerman's daytime hours may be devoted to legal work, but evenings and late nights are for Twitter. "I am an insomniac," he confesses. "It's kind of a bad habit, because I don't read anymore." 
It began as a way to get people to read his blog and evolved from there. Topics range from politics to legislative advocacy to his own cases. "This is why I could never be a judge," he says. "I could never sit for a confirmation hearing: 'Mr. Sugerman, let me ask you about your Twitter …'"
An example from May 11, 2016: "That 4 a.m. rage when a particular injustice wakes with demands. #vaguelawtweet #whattriallawyersdo."
Sometimes, his tweets draw an unwelcome response—like the barrage of attacks after he commented on the Second Amendment. "The other was a really nasty series of coordinated attacks that were just pure anti-Semitism," he says.
Asked how long he's been tweeting, he pauses. "Actually, I do know this: 13 years. Because Twitter sent me a notice of my Twitter anniversary. … I was like, 'So I'm supposed to have a Bar Mitzvah or what?'"
Other Featured Articles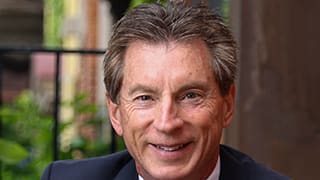 The Most Popular Guy in the Neighborhood
How Jim Hacker became the Beyoncé of the New York Bar Featuring James E. Hacker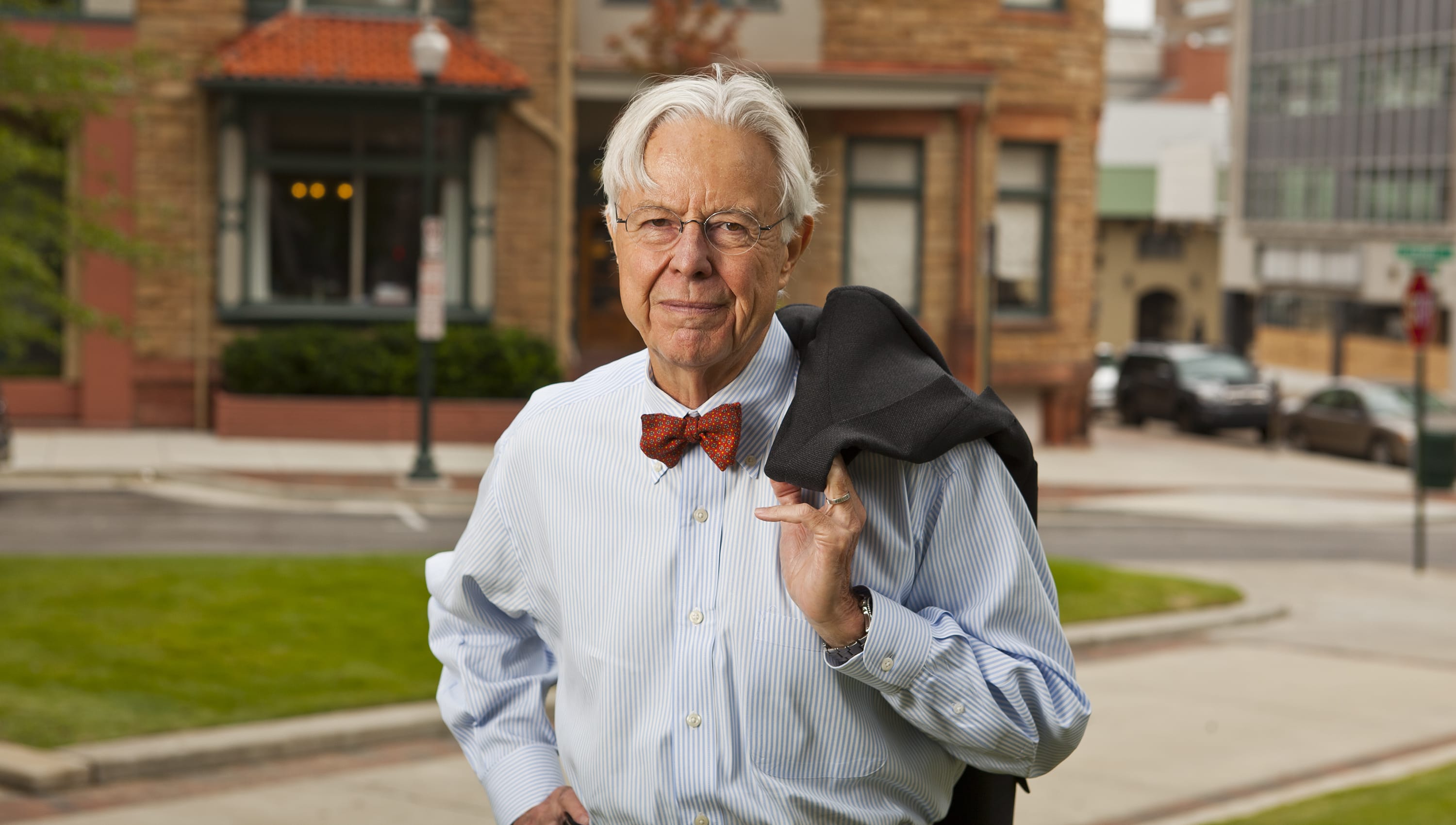 The Last Days with Martin Luther King Jr.
Civil rights attorney Michael Cody talks about his small part in big history Featuring W.J. Michael Cody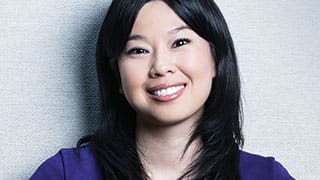 The Immigrant's Story
Christy Han Mohan has one, and she says it's the key to immigration law