Will Dodge Jellyfish for Money
Timothy Haslach braves the English Channel for charity
Published in 2007 Oregon Super Lawyers magazine on November 9, 2007
Updated on August 18, 2016
Some lawyers golf, some cycle, others hike. Timothy F. Haslach swims the English Channel.
In July 2001, Haslach volunteered with 11 other Oregon swimmers to form two relay teams that crossed the chilly, unpredictable 21-mile stretch of salt water between England and France.
The Channel Swimming Association dictates what channel crossers can and cannot do. And it doesn't permit wet suits or speed suits, "just a Speedo, cap and goggles, plus some grease where we were likely to chafe from the salt water," says Haslach, 46, an intellectual property and corporate attorney at Schwabe, Williamson & Wyatt in Portland. He chairs the technology trade association and industry initiatives team, traveling frequently to help set up and maintain technology-related trade associations. 
Haslach was a high school All-American swimmer, but he was used to racing 50 to 100 meters, not swimming a body of water between two countries. He did it to raise money for the Karen Gaffney Foundation and increase awareness about the potential of people with Down syndrome. For Gaffney, 23, born with Down syndrome, her hip dislocation makes swimming less difficult than walking. She and the two teams made the crossing in just over 14 hours. 
"The water was about 58 [degrees], which is cold, but we trained in much colder water in San Francisco Bay," says Haslach. "It was probably the most fulfilling thing I've ever done in my life." The team had to dodge seasickness, jellyfish, kelp beds and giant vessels, one of which was a Russian freighter that, at one point, was headed directly for Haslach's wife, Kathryn. Maritime officers contacted the ship in the nick of time.
Other Featured Articles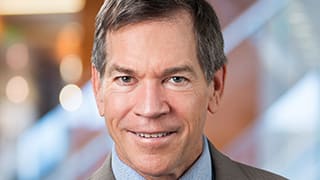 Brave New World
Streaming has replaced theatrical but what will replace streaming? Schuyler Moore on the state of film financing Featuring Schuyler M. Moore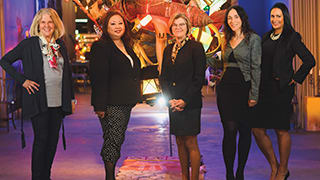 My Name is My Name
Five Pennsylvania solo acts on why they stepped out alone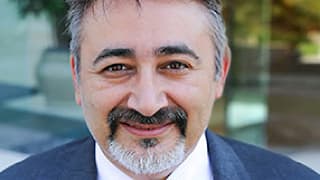 'I Was Lucky'
Danny Abir's journey from Iran to building law firms Featuring Danny Abir