As Memphis as You Can Get
David M. Cook, son of a steamboat captain, challenges juries to 'cast the first stone'
Published in 2013 Mid-South Super Lawyers magazine on November 8, 2013
Updated on November 12, 2013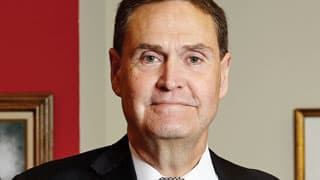 David M. Cook still considers it his toughest case. His client, a radiologist, misread the X-rays of a sickly newborn who then underwent unnecessary surgery, developed an infection and died 16 days later. As if there weren't enough hurdles in this case, the radiologist was killed in a car accident before the civil trial began and couldn't explain to the jury why he made the mistake.
The medical facts surrounding the baby's ordeal were heart-wrenching, recalls Cook, a medical malpractice attorney who represented the radiologist's widow and estate. "The jury was crying. The judge was crying. I was trying not to cry," he recalls. Recounting a familiar biblical tale, he challenged the jurors to "cast the first stone" if they had never made a mistake and persuaded them to render a verdict in favor of the defense.
"We were able to convey to the jury, as I always try to do in medical malpractice cases, that no human being, physician or otherwise, offers perfection," says Cook, 62, president of The Hardison Law Firm in Memphis. "The philosophy that I have in trying those cases is making the jurors understand that physicians are just like everybody else. We make decisions and exercise judgment. Hopefully, we get it right. Most of the time we do. Sometimes we don't."
Let the record show: Cook is a master of getting it right, though he claims the reason is that he is somewhat obsessive-compulsive and has an "abject fear of failure." But clients and colleagues, including those who honored him in 2010 with the coveted Memphis Bar Association Lawyer's Lawyer Award, point to his thoroughness, candor and laser-like focus in his jury and settlement successes.
"Having litigated medical malpractice cases in six different states and against the very best defense firms during my career, it is my opinion that Mr. Cook is one of the most outstanding attorneys on this planet," says Gary K. Morrell, a medical malpractice litigator with Morton & Germany who's gone up against Cook many times in the past 25 years. "He is a tenacious, highly-skilled, dedicated and brilliant advocate whose case preparation is among the best."
A bookworm and Russian history enthusiast who devoured Shakespeare and world literature as a youth, Cook also loved watching his father, a steamboat captain, take charge in the pilothouse. Cook describes himself as "about as Memphis as you can get" and still lives about a mile from his boyhood home in Midtown. After his father died from asbestos exposure, his mother sent her impressionable 14-year-old to Christian Brothers High School, started by the De La Salle Christian Brothers in 1871. "There were no issues with corporal punishment in those days," Cook says. "The brothers made you snap-to pretty quick. I wasn't crazy about it then, but in hindsight I appreciate how important it was."
In 1977, after earning his J.D. from the University of Memphis, Cook went to work for Lee A. Hardison Jr. and practiced general law with a focus on insurance defense. His first jury trial came without warning when he accompanied his boss to court to watch him represent a driver who had injured a pedestrian. "[Hardison] selected the jury," Cook recalls, "and came back over to the counsel table and leaned over to me and said, 'I have a headache. Take over, my boy.'"
The young lawyer stumbled through the proceeding and was crushed when the jury rendered a $30,000 verdict against the driver. But Hardison was thrilled, and so was the client. "Son, the medical expenses alone were $45,000, so I expected a verdict of at least that much," the elder attorney told his protégé. "This is a victory."
Cook's medical malpractice focus also took root by accident. About 30 years ago, the only firm in Memphis then handling such cases encountered a conflict of interest, and the insurance carrier asked Cook to defend a physician against the claims of a young woman who had suffered a reaction to a blood thinner and lost both arms. After being in trial for three weeks, Cook was able to settle the case. He says, "It was a hell of a one to start with."
Around the same time, a veteran Shelby County circuit judge appointed Cook to substitute in his absence. "It's important to be the referee sometimes and not always the player," the judge told him. "It will give you a different perspective."
Since then, Cook has sat as special judge in circuit, criminal and civil courts, presiding over various jury and non-jury trials, motions and other matters. But, he says, "It's not anything I've ever aspired to because it requires such a vast pool of patience. I'm afraid if I were on the bench, I would lock everybody up who appeared in front of me."
Cook's intense, commanding, 6-foot-3 presence can intimidate those who don't know him well. Those who do are apt to describe him as kind, funny and void of ego. In court, Cook is adept at presenting visual evidence, such as forceps and other medical instruments, to defuse sympathy for the plaintiffs and help jurors grasp the science behind a case. He takes great care not to repeat himself. He considers that condescending and a waste of the jury's time. "Hitting it hard once and then sitting down is the way to do it," he says.
Decades of courtroom experience haven't eased his courtroom jitters. "There's nothing like winning, but the trial itself—it hasn't gotten any easier over the years," Cook says. "The thought of food and sleep is pretty much abhorrent, and the time distortion while waiting for a jury verdict is like nothing else I've ever experienced."
Many lawyers switch firms during their careers, but Cook is still with The Hardison Law Firm. Its namesake passed away in 1983, and Cook became president in 1995. "He was such a wonderful mentor and a gentle, patient teacher that I wanted to keep his name and try to emulate him," Cook says of the man who hired him. "I guess at some point I became the 'Mr. Hardison.'"
Despite his caseload, Cook spends a great deal of time helping those who can't pay. The pro bono case he considers the most interesting involved a young military widow who wanted to preserve sperm from her husband, who had just died in a veterans' hospital. Since sperm can survive only if frozen within 48 hours, Cook worked all night to petition the federal court and win an injunction to have the fluid extracted. The woman later gave birth.
Cook has won numerous awards for helping elderly, homeless and low-income residents. "It's always been my view that doing pro bono work is how lawyers compensate society for the privilege of a law license," he says. "It's just part of the deal. It's not negotiable. You have to do it."
While serving as president of the Memphis Bar Association in 2007, Cook co-founded the free Saturday Legal Clinic, which is sponsored by the Memphis Area Legal Services and the Memphis Bar Association. Now held at the Benjamin L. Hooks Central Library, the events draw about 100 clients each month. "When you help somebody who can't afford a lawyer and needs help, and they thank you, there's really nothing else quite like that," Cook says, noting that he asks his pro bono clients for one simple favor in exchange for his services: "Next time somebody says something bad about a lawyer, come to our defense and say, 'They're not all that bad.'"
Linda Warren Seely, managing attorney for pro bono projects at MALS, notes that Cook is "passionate about pro bono work and his commitment is unflagging. … David is intense. When he does something, he does it full boar, whole hog, totally immersing himself in the project. The man has incredible focus."
A certified mediator-arbitrator, Cook negotiates about one dispute every week or two, including lawsuits against nursing homes for injury or negligence. "I had an epiphany back in the late '90s, after trying all these horrible cases, that jury trials are really not the way to resolve disputes," he says. "I mean, philosophically, it's the best method, but it takes too long, it's too expensive, and in the final analysis, it's unpredictable. And for those compelling reasons, alternative dispute resolution systems seem to me to be the way of the future."
As in trial work, Cook meticulously prepares for each mediation session, poring over medical records and using his litigation know-how to enlighten both parties. "I know where these people are headed if they don't settle," he says. "And I can tell them, 'This is your last best opportunity to resolve this case before it gets in the hands of 12 strangers.'"
Nevertheless, Cook, who collects rare literary autographs by Lord Byron, Mark Twain and other famous authors—and occasionally spouts poetry—treasures his vast courtroom experience. "I sort of feel like my father, who was one of the last of the steamboat pilots," he says. "I think that civil jury trials are going to fade into history at some point not too far away. But I think being proficient at trying jury trials is what leads to everything else."
Other Featured Articles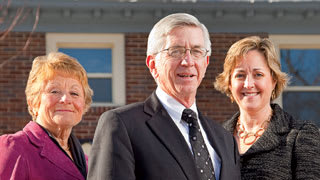 Family Law
After following in the footsteps of her parents, Ann and Ed, Kathleen DeLaney now leads the way Featuring Ann M. DeLaney, Kathleen A. DeLaney,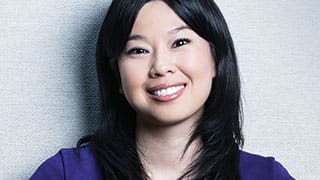 The Immigrant's Story
Christy Han Mohan has one, and she says it's the key to immigration law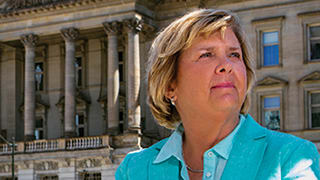 From the Ground Up
Kathleen Bogas has been part of employment discrimination cases since the foundation of the law Featuring Kathleen L. Bogas