The People-Pleaser
When everyone gets up from the table smiling, it's a good day for Nashville transactional attorney Darlene Marsh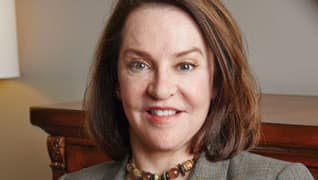 Published in 2013 Mid-South Super Lawyers magazine
By Beth Taylor on November 8, 2013
Q: Bankruptcy and environmental law—Is that an unusual combination?
A: I only know a very few other lawyers who cross over into both of those areas. It came about sort of naturally, organically. I started out my practice in real estate, primarily commercial finance. That was in the late '80s and the early '90s, and we went through an economic downturn then as well—not as severe as the one we're still pulling out of, but a fairly significant economic downturn. As a result of that, many projects either came to us with a bankruptcy already in place or there was a filing during the course of our representation.
It was also the late '80s when federal environmental laws kicked in in a big way with the Superfund law, which had a big impact also on real estate and particularly commercial finance. As a result of all those things, I just kind of fell into it.
Q: I imagine you've been pretty busy the last few years.
A: Oh, my goodness, yes. It is starting to slow down, which we all take as a good sign. We pull out our real estate and finance and environmental skill set and dust it off and hope for better things to do now that, hopefully, we're through the worst of the bad economy.
Q: Do you ever wish you were a trial lawyer?
A: I had exposure to litigation, more of dispute-resolution-oriented kind of practice, and I never cared for it as much as I did for the transactional work. Often with litigation, neither side is very happy at the end of the case. Judges consider that to be a success.
Transactional work is just the opposite. If you do a good job, the parties really have the same goal, and everyone's happy at the end of the deal.
Q: Tell me about a memorable case.
A: We were contacted by the owner of property in Oak Ridge, Tennessee, [site of] the Manhattan Project, where the atom bomb was developed in World War II. A huge campus over there was part of that project. The Department of Energy still controls a lot of it, and it's highly restricted because of the use of radioactive product on that site. There are lots and lots of use restrictions.
We were contacted by the owner of a portion of the old Department of Energy project at Oak Ridge. They had leased out some warehouses to a tenant who specialized in handling low-level radioactive waste. Largely, that meant things like used hospital gowns or gloves or medical equipment for X-rays, imaging, that kind of thing. They processed this largely by compacting, and then shipped it for disposal. The tenant filed bankruptcy, and they just abandoned the place. They just walked off, and they left a million pounds of this stuff, untreated, just lying around. Of course, the state swooped in—these are highly regulated, permitted facilities—and took over containing the site. The public can't walk into a place like this. It's kept secure at all times.
Q: Which is a good thing.
A: Which is a good thing. Our Tennessee Department of Environment and Conservation staffed an emergency crew out there. The filing was in Delaware, and as soon as the bankruptcy judge heard what kind of treatment facility this was—that it wasn't just somebody making widgets—he called an emergency hearing to make sure that all the proper safeguards were in effect.
Luckily, the attorney at the Attorney General's Office who is in charge of environmental compliance is a good friend of ours. Marvin Clements, who was representing the state; and myself, representing the landlord; and then the debtor (our former tenant), the bankruptcy trustee, all sort of put our heads together and came up with a plan. There was a bond that was required to be posted by the debtor to get his license from the state to treat the waste; and it turned out, ultimately, that that was enough money to transition the waste back to the generators.
Untreated waste—when this kind of thing happens—the generators are required to take it back. A number of them, Department of Energy being probably the largest one, had already paid to have this waste treated and disposed of. Then to get a call and be told not only has that not happened, you now have to come pick it up, and "Oh, by the way, we're not giving you your money back because we don't have it." We found out at that emergency hearing the electricity bills had not been paid, and there was a threat to turn off the power. We learned that there were three freezers on the property that held lab animals. These were deceased rats, cats, rabbits and whatever else they had used that were radioactive because they'd been used to test radioactive drugs. If they thawed out, it would be a huge problem. We got the electric company to give us a few days to figure out how we were going to handle it.
It ultimately had a happy ending. All the waste has gone back to the generators, so the site is as clean as it was when they got it. Which doesn't mean clean, obviously, given its history. It's been listed, and there have been several offers of interest.
Q: Was that really stressful for you?
A: [Not] other than the risk of the freezers and the electric going off and those animals thawing out—that was a little stressful. It was hot. It even got to the point where we were all on the phone with the engineers saying, "Okay, fellas, if the power gets turned off tonight, how long before they thaw?" "If it's frozen solid and it's this many pounds, we've got four hours." "Can we get some emergency generators on site and just hook them up to the freezers to keep those running?" It all worked out fine, but it was a little touch-and-go.
Q: I wouldn't have thought bankruptcy law would be quite that …
A: Believe me, it's not usually that exciting.
Q: Has your gender presented any career challenges over the years?
A: When I first started practicing—I've been practicing for 25 years—there weren't as many women, and we all tended to be very young. There were a few older women, but not very many at all. So you worked with a lot of older men. The sensitivity to gender issues that we have today just was nonexistent then. People would engage in conduct and make remarks that you would never see or hear in a modern setting. I think we still have a ways to go. We certainly do. If you look at the ABA studies, not just on women lawyers, but women in general and the pay and equity, there's still much to be accomplished, but we have made tremendous progress and we will continue.
Q: Who have been some of your influences in your life?
A: My father, certainly. He was an engineer and a university professor, but he was a tremendous influence on me as far as ethics and working hard and having your priorities in order. The popularity of situational ethics was a tremendous disappointment to him—the fact that you would put your own self-interest above the greater goal of whatever the project was.
This afternoon, I'm drafting some settlement documents for a client who's in litigation, and we've hopefully settled it, which is great. When he first got sued, a few months back, I was on the phone with him and we were talking about what's the best thing to do and what your options are and what's the most cost-effective. I told him, "Look, everybody loses when you're in court. The only people who are going to win are me and the lawyers on the other side. The sooner we can settle this, the better off you're going to be." He was so appreciative that I was candid with him in that way, even though it probably wasn't to my own financial self-interest. I could have laid out 15 different, incredibly expensive options for him. But why throw more money away? This is not your business. Defending lawsuits is not your business, and it's a distraction from doing what you do to earn a living, and so, why don't we try and get this taken care of so you can return to what you do best and what you love to do?
Q: Are clients surprised at what you can accomplish for them?
A: Sometimes; sometimes not. Clients come in with expectations about what's possible, and often we call what we do "managing expectations." A lot of it is helping them understand what the parameters are; what their options are.
Q: You are the immediate past president of the American College of Mortgage Attorneys.
A: I was their first woman president, and that was a wonderful experience. My newest project is I have taken on a leadership role on the executive council of the Environmental Law section for the Tennessee Bar Association.
Q: What do you do in your free time?
A: I love to cycle. I cook. I like to read fiction, just easy-breezy stuff, after dealing with law all day long. Great big pictures and short little words. Kind of the opposite of what I do all day.
Q: Do you ride in races?
A: I'm not a fast cyclist. I have done a number of organized rides. The one that probably has the most publicity is called the MS 150. It's a fundraiser for MS [multiple sclerosis]. It's a bike ride from [near] Nashville to the Jack Daniels distillery in Lynchburg, Tennessee. That's 150 kilometers round trip. It's about 50 miles each day. You go down one day, and you spend the night. They give you a tour of the distillery and have a big party for you, and then you cycle back the next day. Then, I've done some of the Wounded Warrior rides. They are trying to help returning soldiers from Iraq and Afghanistan become re-acclimated to American society.
Q: What has been the biggest change over the years in your practice areas?
A: Technology, without a doubt. Twenty-five years ago, there was no Internet. There was no email. Fax was considered state-of-the-art. Think about that for a minute. FedEx was even still sort of in its infancy.
The transition from researching in books—in paper stored in big libraries and stacks—to computerized legal research had already occurred 25 years ago when I was in school. We were trained how to use Lexis and Westlaw; that was all available at that point. But the Internet and email, not to mention texting and tweeting and social media and all of that, was years away.
Q: Do you think that technology has simplified things for attorneys?
A: It has definitely made us more efficient, but the increase in our efficiency rate has caused client expectations to rise. I can do something in a fraction of the amount of time it would have taken 15 years ago. Instead of a client being amazed by that, often it's, "Well, you can't do it any faster?" It's constant progress, constant improvement. We can see into the horizon for the next big thing.
There weren't even cellphones when I started practicing. Maybe two years out of school, one of my partners got one of the first cellphones, and it was the size of a lunch pail. Remember those? It would fit in this cloth bag, and you would carry it around on your arm like a purse. He would call me from a football game and say, "Hey, Darlene, we're here at the game without you." You could barely hear him, and coverage was horrible. Yesterday, I was on the phone with a client who was standing on the sidewalk outside a restaurant in Budapest, about to meet some friends for dinner, and he's on his cellphone and it sounds like he's next door.
Q: What's your favorite part of the job?
A: Dealing with people, without a doubt. The intellectual side of it is challenging and enjoyable, but the personalities and the particular goals and aspirations that the parties bring to the table is the most interesting part.
This interview has been condensed.
Search attorney feature articles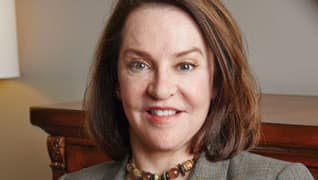 Featured lawyers
Helpful links
Other featured articles
How Sharlei Hsu went from would-be doctor with a fear of public speaking to a top litigator
Cincinnati litigator Carolyn Taggart takes the sting out of facts that might trip up a jury
Peter Brewer thought his event would be a one-off. Instead, it became a must-attend occasion for 20 years
View more articles featuring lawyers
Find top lawyers with confidence
The Super Lawyers patented selection process is peer influenced and research driven, selecting the top 5% of attorneys to the Super Lawyers lists each year. We know lawyers and make it easy to connect with them.
Find a lawyer near you