A Double Brush With Greatness
Rufus Cormier has run into Nelson Mandela and the Clintons
Published in 2006 Texas Super Lawyers magazine on September 12, 2006
Updated on April 6, 2017
In tallying life's brushes with modern-day historical figures, Rufus Cormier has two that are hard to beat. The 58-year-old partner at Baker Botts in Houston was a classmate and friend of Bill and Hillary Clinton at Yale Law School, and he met Nelson Mandela when the former South African president gave the 1992 commencement speech at Texas Southern University.
"The opportunity to visit with Mr. Mandela prior to the graduation ceremony was one of the highlights of my life. He is the living figure I most admire," Cormier says. Cormier broke through the race barrier himself in 1981 by becoming the first African-American lawyer to make partner at a large Houston law firm.
"Meeting and conversing with Mandela only increased my admiration for him. His strength and wisdom were all I expected in a leader of his stature. Even more amazing was his grace, humility and generosity of spirit," Cormier says.
That he became fast friends with the Clintons during their years at Yale is no surprise given their shared interest in public policy. "I focused on politics and public policy throughout my undergrad years at Southern Methodist University. At the time, I thought I might have a career in the political arena."
He kept a foot in politics upon graduating from Yale by serving as special assistant to John Doar, counsel to the House Judiciary Committee for the Nixon Impeachment Inquiry in Washington, D.C. "It was an incredible experience for a lawyer who was six months out of law school at the time," Cormier says.
Cormier joined Baker Botts in 1974. His work focuses on a broad range of transactional matters, including commercial banking, finance and general corporate matters. Cormier and his wife Yvonne visited the Clintons at the White House on several occasions during the president's two terms.
In Bill Clinton's autobiography, the indefatigable former president recalls Cormier's visits to a New Haven apartment that he shared with Hillary during their Yale years: "One night at dinner, Rufus, who was one of the best students in our class, was bemoaning the long hours he spent studying. 'You know,' he said in his slow drawl, 'Life is organized backwards. You spend the best years studying, then working. When you retire at 65, you're too old to enjoy it. People should retire between the ages of 21 and 35, then work like hell till they die.' Of course, it didn't work out that way. We're all closing in on 65 and still at it."
Other Featured Articles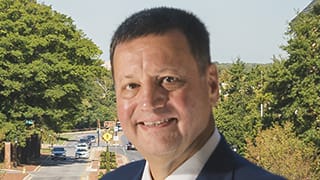 On the Wall for Justice
For Bruce Plaxen, it's about the law, his clients, and what's right Featuring Bruce M. Plaxen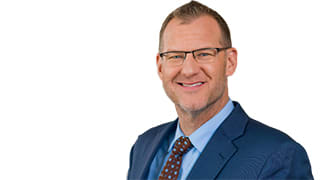 Bonkers Thus Far: The Impact of Minnesota's New THC Law
A Q&A with Jason Tarasek, a cannabis lawyer who helped launch the bill, reflects on its unlikely passage and what it means for the future Featuring Jason C. Tarasek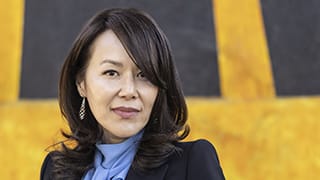 Serving the Underserved
Julia Yoo represents the female prisoners and others society has written off  Featuring Julia Yoo