Come, Let Us Reasoner Together
Harry Reasoner has been injecting the law with his good sense for almost half a century
Published in 2008 Texas Super Lawyers magazine on September 15, 2008
Updated on June 11, 2009
Harry Reasoner first came to work at Houston's Vinson, Elkins, Weems & Searls in 1964, a year before the Astrodome opened. He was still working at the firm when, in 1969, Neil Armstrong phoned home from the moon, proclaiming, "Houston, Tranquility Base here. The Eagle has landed." Reasoner's tenure continued through some of the most devastating storms in American history, like 1983's Hurricane Alicia and 2001's Tropical Storm Allison, both of which tried to pummel Houston into submission. The city endured, and so did Reasoner.
 In fact, he's still there—44 years at the same firm. He has even outlasted the Astrodome, which closed its doors in 2004, on the anniversary of his fourth decade at the firm, now called Vinson & Elkins (V&E). With such loyalty comes an equal measure of stature. As a partner he has not only helped lead V&E as an international legal powerhouse, he's been instrumental in transforming Texas and American law.
"When I first arrived I wasn't sure how long I wanted to stay. It's tempting as a trial lawyer to want to get into a smaller firm where there aren't so many conflicts in order to defend someone," says Reasoner. "At the time I joined, it took nine or 10 years to make partner, but David Searls did a brilliant thing by making me and some of my other young colleagues partners in about six years. It gave us great confidence, and he personally influenced my career here."
Having someone like Searls guide his early career was crucial, but so were Reasoner's considerable talents and skills in general litigation. He proved his mettle in antitrust, securities and energy litigation, bringing in multimillion-dollar and even billion-dollar judgments for his clients. Not surprisingly, he has been named by The National Law Journal as one of the "most influential lawyers" in America. "What's important is that I've been very lucky to have had great trial experiences, so I never found sufficient impetus to leave. Nothing could match the experiences here," he says.
Many of those experiences had a significance that goes far beyond the bottom line. During the 1970s and 1980s he helped enact important changes to Texas prisons. "One of the great tragedies of society is that most people don't pay attention to the prison system. I was appointed by Chief Judge John Singleton of the Southern District of Texas to represent the inmates of the Texas Prison System in regard to their constitutional rights. They were censoring what the prisoners communicated to lawyers, and they couldn't communicate with the media at all," says Reasoner. At the same time that others were working to improve the overall conditions of the prisons, his legal team went to the 5th Circuit Court three times on behalf of prisoners' First Amendment rights. "We did a lot of work and made good progress," he says, "but, unfortunately, Congress passed a statute that deprived the federal courts of monitoring the situation. And I think our prisons have fallen into worse shape."
He has had his share of major knockouts. For example, Reasoner worked with fellow Houston legal icon Joe Jamail on the winning appeal to the historic multibillion-dollar Pennzoil v. Texaco case; and in 1989 he landed a landmark verdict of his own. He was lead trial attorney representing a proposed Energy Transportation Systems Inc. pipeline to move coal slurry from Wyoming to Texas. Several railroads objected to the project (it would cut in on their profits from hauling coal), and Reasoner's team filed a plaintiff's antitrust lawsuit stating that they had conspired to keep the pipeline from being built. Some railroads settled, but not Santa Fe Southern Pacific, which was a mistake: The trial disclosed that the railroad used lawyers to conduct a conspiracy against the pipeline. Reasoner's result was a jury verdict and subsequent judgment for damages over $1 billion. Despite the win, the coal slurry line was never built.
"It would have been a great thing for Texas and the southern utilities, which depend on coal," he says. "Cases like that are important to me for a variety of reasons and in a variety of ways. The futures of substantial American corporations are at stake. It's always meaningful to resolve those."
Other cases proved meaningful because of the individuals Reasoner defended. "I greatly enjoyed representing Ed Bradley and 60 Minutes in El Paso," he says. "Bradley had written a story exposing these colonias on the Mexico border, which are like subdivisions, only they don't have running water or sewage systems, and there are these Third World diseases like typhoid. 60 Minutes did an exposé on a wealthy family there that owns these developments. The family sued, claiming libel, and they would have settled very cheaply. But Bradley refused and we ultimately got the jury verdict. I thought it was an appropriate result and I thought Ed Bradley was an admirable man for standing behind his story."
Reasoner's Back Pages
High over downtown Houston, Reasoner's office features several large rhinoceros sculptures, endless photographs on the walls and a coat rack mushrooming with baseball caps. He speaks softly, often closing his eyes when he talks, especially when he reminisces about San Marcos, about 165 miles west of Houston, where he was born and spent the middle of the 20th century growing up.
"It was a great time. My parents would let me off at the San Marcos River in the morning and I wouldn't be back at the house till evening," he says. There were no lawyers in his family. His father was an auto mechanic and his mother taught elementary school. "We had some pigs and cows and chickens. One of my jobs was cleaning up after the chickens and fertilizing the trees and crops.
"It was great training for the practice of law," he jokes.
Being a state high school debate champion was probably a bit more advantageous, but this was the 1950s, the era of Sputnik and the Space Race, and there was a strong push toward the sciences. When he graduated from high school at age 16, he was accepted to MIT. But he changed his mind and his direction and chose Rice University, where he majored in philosophy.
"It was an excellent major for law school, to be able to put together a philosophical argument," he says. (It also helps when he's asked to contemplate what would have happened had he gone to MIT: "Who can say about the path not taken?") As for the path he did take, Reasoner became president of his class and graduated summa cum laude in 1960. Afterwards he attended law school at the University of Texas in Austin, where he was an editor for the Texas Law Review and ultimately graduated first in his class in 1962.
After a year spent studying at the London School of Economics, Reasoner clerked for Judge Charles Clark of the U.S. Court of Appeals for the 2nd Circuit in New Haven. "It was a wonderful experience," he says. "Judge Clark devoted much of his life to teaching and I was his only student at that time. He wanted me to understand things. He would let me write drafts of opinions but talk with me about why he felt things needed to be changed. I was very fortunate to be with people like Judge Clark who really wanted to hear what I had to say."
In 1964, when Reasoner first began his current, long-running—and only—job, he found a similar open environment. "It's a real talent for people in positions of responsibility to encourage everyone to talk openly and honestly. They weren't threatened by what you said. It's what's really important." Such conditions certainly helped alleviate some of the apprehension of stepping into an institution that had been around since 1917. "I had the immodesty of youth on my side, too. It was a great watershed time in history here. David Searls was really directing the future of the firm."
Although Reasoner had thoughts of being a tax lawyer, Searls had different plans for him. "Working closely with Searls, I was working on great cases and taking a prominent position in them. Cases in federal court, New Mexico, New York—I worked on great stuff with great lawyers." He distinguished himself early and often, but never pursued tax law.
He also distinguished himself as the firm's managing partner from 1992 through 2001. During his tenure, V&E grew to more than 700 lawyers in offices around the world and enhanced its position in Texas, especially in the energy sector. Perhaps most admirable is the leadership he demonstrated by giving lawyers the same credit for pro bono work as for hours billed. "I wanted it to be a place where people could have the opportunity to become the best lawyers they were capable of. We encouraged our lawyers to be active in the community. If you don't make a true profession out of the law, there are better ways to make a living."
He put his money where his mouth was and, during the 1990s, was the lead defense counsel for his alma mater when the University of Texas was caught up in the affirmative action struggle. Four white students sued the law school, claiming reverse discrimination on the grounds that less-qualified minority students were granted admission while they were denied solely because of their race. Although Reasoner won his case before Austin's federal district court, the 5th Circuit Court of Appeals then ruled to essentially eliminate affirmative action programs in Texas colleges. Despite the loss, Reasoner has no qualms about the stance he, his firm and the university took. "I was proud," he says. "Access to education has been the great genius of our society and we have to find out how to spread such access to all the great universities. We lost that case, but I thought we were right. Still do."
When he stepped down after his 10-year stint as managing partner, he walked into the Enron debacle. Reasoner admits that, since V&E was extensively involved with the failed company, coordinating its numerous defenses had been a tough time. So tough that he almost appears to be relieved to be focusing on representing Southwest Airlines in its current litigation.
"They have been sued in San Antonio and Birmingham on the basic allegation that they sold tickets on what was supposed to be a safe airplane and it really wasn't a safe airplane, and so you're entitled to your money back," Reasoner says. "The allegations of the planes being unsafe are false. It is true as they stated in congressional testimony that they did have some flaws in their inspection procedures with the FAA."
The case might never go to trial, but with Reasoner being on the final approach to his 50-year mark at V&E, one gets the feeling that he wants nothing more than to be in the courtroom. "These days you could spend your whole career in litigation and never go to a jury trial," he says. "I fear that there is a waning of the jury trial and of jury trial lawyers. With more things going to arbitration and jury trials getting really expensive, we may well be coming to the end of an era."
Reasoner could be one of the last of his kind. An endangered species. And one who has never had to change his letterhead.
Other Featured Articles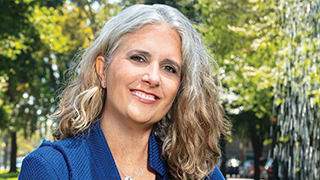 'A Presence You Can't Learn'
Jennifer Moore is eloquent, charismatic—and takes no prisoners Featuring Jennifer A. Moore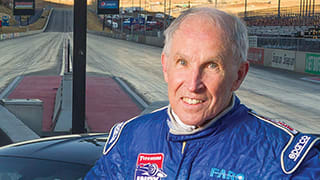 Driven
Jim Gilbert's crusade for victims of unsafe vehicles Featuring James L. Gilbert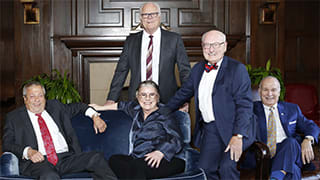 Law & Practice
Six pillars of the legal community look back on three decades of law Featuring Nancy Zalusky Berg, Michael V. Ciresi, Joseph S. Friedberg, Earl P. Gray, Kathleen M. Newman, Lewis A. Remele, Jr.