Flying With the Hawk
Cheryl Leb protects the legacy of Ben Hogan
Published in 2006 Texas Rising Stars magazine on February 13, 2006
Updated on March 6, 2017
When Cheryl Leb was a kid, she met legendary golfer and native Texan Ben "The Hawk" Hogan. She was only 10 or 11 years old at the time and not much into golf. But her father was a member at Shady Oaks Country Club, where Hogan practiced, relaxed and basically reigned supreme. These days Leb can barely remember meeting Hogan — as a child she likely never thought she'd someday be working to preserve his legacy.
"Mostly what I remember about Mr. Hogan is what my dad said about him," says Leb, a partner at Kelly, Hart & Hallman in Fort Worth who works on licensing, copyright and publicity matters for the Hogan estate. "He was very quiet, reserved and polite. He wasn't one to come up and talk about what he did."
Hogan, who passed away in 1997, didn't need to brag. His accomplishments spoke loudly enough. In addition to being a four-time PGA Player of the Year and winning more than 60 PGA Tour tournaments over the course of his career, Hogan is one of only five golfers ever to win Grand Slam titles. He spent his entire career refining and perfecting his golf swing and is considered one of the greatest ball strikers of all time. A good part of his legacy is contained in his book, Five Lessons: The Modern Fundamentals of Golf.
Hogan wrote the tome in 1957, promising that "the average golfer is entirely capable of building a repeating swing and breaking 80." Apparently the average golfer agrees, because the book has only grown in popularity since — not just in the United States but also around the globe. "Most publishing rights requests we get for the book are foreign," Leb explains.
The average golfer may never have gotten the chance to play a round with Hogan, but thanks to Leb, the next best thing is possible — in the digital world. Leb worked with video game maker Electronic Arts to put a virtual Hogan, perfect swing and all, into its Tiger Woods PGA Tour 2005 game.
The 31-year-old Leb started out at Kelly, Hart & Hallman in 1998 as a real estate attorney but soon was wooed into working with the Hogan estate by a friend at the firm. "I don't do much real estate anymore," she says. "I like this, and it's something I've already got my feet in."
The job has its perks — Leb's office contains a fair amount of Ben Hogan-signed mementos. "I like it, but I'm not a memorabilia person," Leb laughs. "But I keep it out for the guys."
Other Featured Articles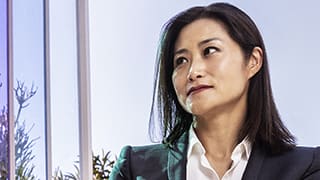 The Two-Culture Edge
Irene Y. Lee's motto is 'avoid drama'; opposing attorneys don't always help Featuring Irene Y. Lee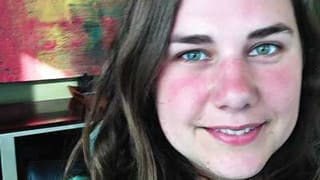 Good Behavior
Beth Hutchens' behavioral therapy background brings depth to her immigration practice Featuring Beth Hutchens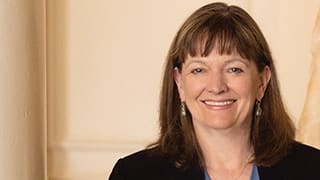 'A True Advocate'
Whether uncovering appealable flaws or improving life for foster children, Marcy Hogan Greer infuses her work with passion Featuring Marcy Hogan Greer