Fred Streck and Dwain Dent's Mission
The Fort Worth attorneys win a 25-year case to prove that vitamin E supplement E-Ferol can be harmful to babies
Published in 2011 Texas Super Lawyers magazine on September 12, 2011
Updated on September 13, 2011
Personal injury attorneys Dwain Dent and Fred Streck and legal assistant Gloria Alfaro of The Dent Law Firm in Fort Worth, were just beginning their careers when the E-Ferol case first came before them in 1985. E-Ferol, a vitamin supplement meant to prevent blindness in premature infants, had been on the market for five months without the Food and Drug Administration's knowledge or approval. First sold to hospitals in November 1983, the FDA recalled E-Ferol in April 1984, but not before it was administered to more than 1,000 infants, killing dozens of children and injuring hundreds of others.
If not for Dent, Streck, Alfaro and two staff nurses with the firm, Kathleen Dahle and Kris Bradbury, the families whose babies were injured or killed by E-Ferol might never have known that their child was given the drug. The FDA and the drug's manufacturer informed the hospitals and doctors about the toxic drug, but no one told the parents. Jackie White felt for 13 years that she was somehow to blame for the premature birth and death of her daughter, Rachel, until she received a letter from the firm in 1997 that said E-Ferol had caused Rachel's renal failure. Says White, "That little thing did nothing but suffer the whole 28 days she was here." The letter stunned White and she felt sick, but the guilt lifted.
E-Ferol, manufactured by Carter-Glogau Laboratories Inc. and distributed by O'Neal, Jones & Feldman Inc., was created to fill hospital demand for a water-soluble version of vitamin E that could be included in a premature infant's IV bag. The infants weighed less than 5 pounds, and it was difficult to administer the vitamin orally or inject it into the infants' small muscles. Carter-Glogau and OJF did not test the drug's toxicity before selling it to hospitals, and so did not know that their water-soluble version of the vitamin E supplement could cause liver and kidney failure in premature infants. It's believed that it wasn't the vitamin E that was toxic, but the level of polysorbates needed to make the supplement soluble.
Carter-Glogau's president, Ronald M. Carter Sr., and OJF executives, Larry K. Hiland and James B. Madison, were brought up on criminal charges in 1987 for knowingly selling a mislabeled and unapproved drug to hospitals. Carter and Hiland were sentenced to nine years in prison and Madison to eight years. All but six months of the sentences were suspended for each of them.
The FDA and the Centers for Disease Control and Prevention investigated why hospitals had disregarded safety protocols. Congressional hearings were held in 1984 to examine the FDA's failure to prevent the disaster, and scientists looked into the toxic vitamin solution's effect on the premature infants. Despite all these investigations, the parents still had been told nothing.
Dent believed that the guilt of White and the other parents was too cruel a burden to carry. The firm discovered it was not just a few people, but hundreds of people who had never been told. 
A significant turning point in the case occurred in 2003 when the 2nd Court of Appeals of Texas in Fort Worth, ordered Cook Children's Medical Center to turn over the names of the parents whose children were given E-Ferol. Once this happened, the firm had enough names to file a class action lawsuit, along with co-counsel Arthur Brender, in federal court.
After eight more years of litigation, a federal judge gave final approval in April 2010 for a $110 million settlement with the insurers of the now-defunct drug companies. The firm anticipates another year of litigation primarily involving insurance companies that refuse to participate in the settlement or claim insolvency.
Dent never imagined that the case would take more than 25 years to complete, but his firm kept pushing through each new round of litigation confident in its position. Says Dent, "The facts were always the same: They had never told the families, the drug was horrific, and they didn't want to give up the names." Streck points out that a lot of time and expenses were tied up over the course of the eight-year class action litigation without ever knowing if the efforts would pay off. Says Streck, "It was a big gamble, but it was the right thing to do."
The team's perseverance comes from a strong commitment to the community. As the kids who survived E-Ferol grew up, so did the children of Dent, Streck and Alfaro. The three empathized with the parents who came to The Dent Law Firm grieving the loss of a child because, as Dent says, "these people became victims just because of timing. When your own children were born in the hospital and given drugs in that hospital and then you see this tragedy happen in your own backyard, then you're more committed to make things better for not only your family but everybody's family."
As much as Dent would like to think that uncovering and pursuing the truth of this case would help parents rest easier at night, he says the E-Ferol case shows the opposite—you can't let your guard down. "You have to stay ever-vigilant to look out for your family," he says, "and lawyers hired by families need to be vigilant in making sure that they find out the true nature of the case and hold the guilty parties responsible."
Other Featured Articles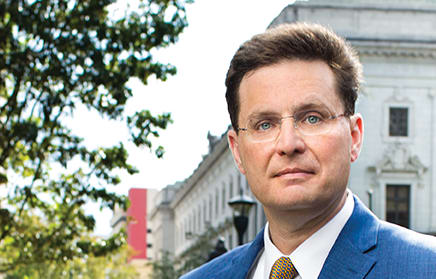 Direct Connection
How Jerry Glas develops his rapport with juries Featuring John Jerry Glas

Solo Success
Six attorneys share the ups and downs of building their own practice Featuring Rhyan Breen, Anitra K. Brown, Debra L. Foster, Jill S. Jackson, Ryan Stowe, Sonya Tien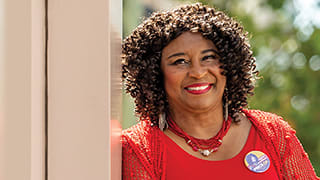 The Full Perspective
Pamela Price has been lawyer, plaintiff and defendant. Next up: Alameda County D.A.? Featuring Pamela Y. Price