Is the GOP's Big Tent Too Small?
Mark Lanier, founder of the Christian Trial Lawyers Association, is no one's liberal
Published in 2004 Texas Super Lawyers magazine on September 22, 2004
Updated on October 5, 2015
Mark Lanier was beside himself. Last May, a colleague sent him a copy of a letter mailed out a few weeks earlier by Texas GOP chairman Tina J. Benkiser. In the letter, Benkiser flung an impressive array of invectives against a class of people particularly close to Lanier's heart — trial attorneys:
Wealthy personal injury trial lawyers are slinging mud and running dirty, down-in-the-gutter campaigns in a desperate bid to reclaim the power they crave. … [They] are as sleazy as they are greedy … and they are as ruthless as they are selfish. … They are a dangerous bunch of pathological liars, and congenital cheaters. They are cold and cunning, like a rattlesnake waiting in the brush, ready to strike as often as it takes to bring down their prey.
The letter didn't refer to Lanier, or his Houston-based Lanier Law Firm, by name, but it might as well have. Few trial lawyers have raised as many hackles in Texas Republican circles as Mark Lanier. Lanier is one of the state's most successful plaintiff 's attorneys. (His firm is well known for scoring nine-figure jury verdicts — especially in asbestos cases.) He also happens to be a longtime Republican. So when he finally received a copy of the Benkiser letter, he couldn't help but take it personally. "It was evidence of an image problem," he says. "I thought: 'This is pathetic. Trial attorneys should have a great image. We should be a light set upon a hill that shines as a beacon in the night. And instead our image suggests that we wouldn't even qualify to live in a dung heap.'"
Lanier says he first became aware of the trial lawyers' image problem last year when he lobbied unsuccessfully in Austin against the tort reform measure known as House Bill 4. To his dismay, he discovered that many Republican legislators automatically dismissed him as a liberal Democrat as soon as they found out he was a trial attorney. As a self-described conservative, pro-life, evangelical Christian, the "liberal Democrat" label didn't sit well with him. The experience convinced him to create a new organization — the Christian Trial Lawyers Association (CTLA).
The CTLA is a Texas creation with national aspirations. Lanier says its main goals are to help its members serve the community and strengthen their faith, and to show the public that trial lawyers can be good Christians. Within a few months after its formation in early 2004, the group had sponsored a series of prayer breakfasts, made preliminary plans for a continuing legal education symposium, built an e-mail referral network and established chapters in six states. "This is not a political creature," Lanier says. "It's an association of courtroom attorneys who share a Christian faith."
But Lanier's opponents in and out of the state Republican Party laugh off the notion that the CTLA is apolitical. "The trial lawyers [including those in the CTLA] have been the greatest enemy of the Republican Party and our conservative values," says Texas GOP spokesman Ted Royer. "They are making a concerted effort to infiltrate our party and take it over." Ken Hoagland, of the advocacy group Texans for Lawsuit Reform, sees a similarly nefarious strategy at work in the creation of the CTLA. "Mark Lanier has adopted the pose of a conservative Republican in order to more effectively sabotage tort reform efforts," he says. "He's an asbestos lawyer, and there's a pretty unified opinion among most in the Republican Party that asbestos litigation represents one of the worst abuses of the civil justice system."
While Lanier acknowledges that he has opposed and will continue to oppose legislation that restricts his ability to win large awards for his clients, he insists that his opponents are wrong to assume that the organization he created — the CTLA — is a Trojan horse sent through the gates of an unsuspecting Republican Party. "That may be their perspective, but it's just not true," he says. "I would urge them to look at our membership list and see how many elected Republicans are members. The CTLA is not about politics regardless of what they think."
In the meantime, Lanier remains committed to building an organization that might rehabilitate trial lawyers' tarnished image. "We're letting the public see that there are Christian trial lawyers out there who are different, who should not be painted with the same brush," he says. "My faith is not something that I just put on for convenience to try and help my legal practice. This is my life."
Other Featured Articles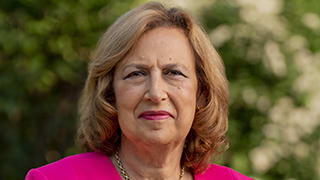 Reality? Check.
Alisse C. Camazine tells clients the truth—over and over again Featuring Alisse C. Camazine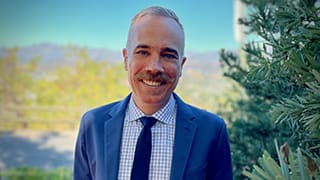 Coast to Coast to Coast
Getting into the class-action weeds with 20-for-20 lawyer Graham LippSmith Featuring Graham B. LippSmith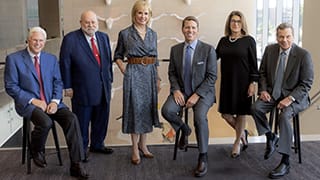 Going 20 for 20
Seven perennial Texas Super Lawyers listees reflect on the last 20 years Featuring Charla G. Aldous, Frank L. Branson, Deborah Hankinson, David E. Keltner, Mark Lanier, Richard Warren Mithoff, John Zavitsanos