Land of Opportunity
Andrés Correa believes that's an ideal worth striving for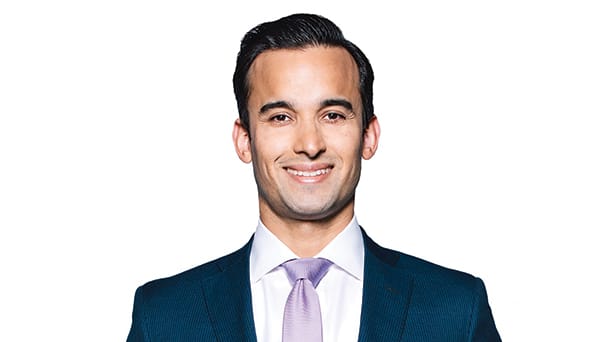 Published in 2023 Texas Super Lawyers magazine
By Carlos Harrison on September 15, 2023
Andrés Correa remembers the violence: first as a child in Chile, when the military fired on protesters trying to oust dictator Augusto Pinochet; then as an immigrant in a poor neighborhood in New Orleans, where Correa witnessed two knifings.
"It was not the America I had seen in the movies," says Correa, now a commercial litigator and the first Latino partner at Lynn Pinker Hurst & Schwegmann in Dallas.
"It was very visible that there was inequality and injustice in the United States, which was different from what I heard at the time about America being the land of opportunity.
"I will say [the land of opportunity] turned out to be the case for me for sure, and I still believe in that ideal, but I think it's not a given. It is something that has to be worked toward by all of us."
It was 1994 when his parents, both teachers, brought the family to the United States, through a program that recruited Latin Americans to teach Spanish in Louisiana schools. Correa was 11. Two years later, they jumped at the chance to move when the prestigious Hockaday School in Dallas offered his mother a job.
As he neared graduation, a harsh reality loomed. Though he did well in school and was a longtime legal resident of Texas, he was there on a visa. That meant he had to pay out-of-state or international tuition rates. College was all but out of reach.
But he didn't give up. He went to Austin and spent two days working the halls of the Legislature, cornering politicians and passing out leaflets, lobbying for Texas House Bill 1403, also known as the Texas Dream Act, which would extend in-state tuition to students like him.
He was 17.
"I went from office to office to office talking to people. I had a writeup in my hand that I would hand out to people saying, 'This is going to help students like me. I've done well in school. I've done my homework. I participate in clubs, but I can't afford college because I am treated differently.'"
The bill became law. Correa's efforts to get it passed, along with his academic record, earned him a McDermott Scholarship, which paid his way through the University of Texas at Dallas. He went on to New York University School of Law, then took a job with Cravath, Swaine & Moore.
"I called my dad walking on the streets of New York, and I said, 'Dad, we made it,'" he says.
But he soon discovered that young associates at major New York firms rarely see the inside of a courtroom. And he longed for home.
"I wanted to go to a place where I could actually be a trial lawyer."
So in 2010, he came back to Dallas as an associate at Lynn Pinker Hurst & Schwegmann. In 2017, he made partner. The year before, he'd handled the opening and closing in the biggest case of his career so far, representing T. Boone Pickens in a contract dispute and helping win a $145 million jury verdict. "Sometimes I wonder, in the commercial litigation setting, what interests are we advancing as lawyers? Who are we helping or protecting? Is it just businesses or individuals? Is it money? Is there something else?" he says. "That case, I think, brought to bear, 'Look, there's rules. What's the right way to do things? What's the honest thing to do? Do you honor the agreements you entered into?'… Mr. Pickens clearly is a man of great success, but he needed that jury's help because he believed the rules had been broken."
---
Duty to Serve
Correa knows firsthand that poor neighborhoods sometimes serve as breeding grounds for crime. He knows most residents don't want them to be.
And he believes he has a duty to help them.
So he launched his firm's pro bono partnership with Advocates for Community Transformation, a nonprofit that helps residents use legal means to remove abandoned or neglected properties that serve as havens for drug use, prostitution or other crimes.
For Correa, the victories are sweet. "A lady who was one of the clients was telling us, 'I can sit on my porch again.' You know, just something as simple as that. 'I can sit on my porch again and feel safe.'"
Search attorney feature articles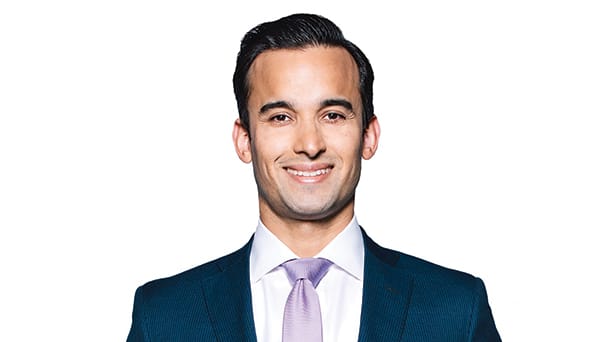 Featured lawyers
Helpful links
Other featured articles
Seattle lawyer Anne Bremner says missing woman's parents finally have justice for murdered grandsons
When Bob Bennett stands against wrongdoers in the police and elsewhere, it's a no-holds-barred street fight
Jack Swerling is less fearsome than his courtroom moniker 'Mr. Murder'
View more articles featuring lawyers
Find top lawyers with confidence
The Super Lawyers patented selection process is peer influenced and research driven, selecting the top 5% of attorneys to the Super Lawyers lists each year. We know lawyers and make it easy to connect with them.
Find a lawyer near you