Paving the Way
Michelle O'Neil is on the cutting edge of LGBTQ+ family law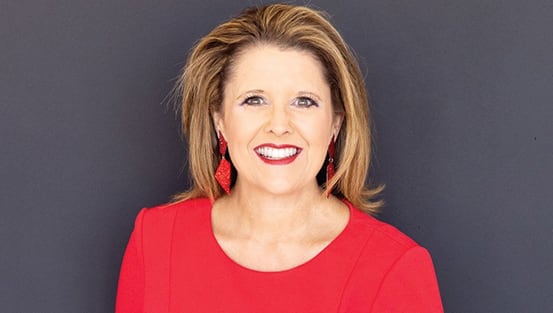 Published in 2023 Texas Super Lawyers magazine
By Carol Tice on September 15, 2023
Michelle O'Neil was winning complex child-custody cases for gay and lesbian clients well before the landmark 2015 U.S. Supreme Court decision in Obergefell v. Hodges guaranteed a nationwide right to same-sex marriage.
In fact, in M.K.S.-V. in 2009, O'Neil won the first Texas appellate case giving standing to sue for child custody to a parent who was unmarried, lesbian, and a nonbiological, nongestational mother. The case set a precedent allowing lawsuits to go forward prioritizing the relationship to the child over the legal terminology.
It was one of her first gay-rights cases, and she found M.K.S.' story heartbreaking. She was a full-time mother to the couple's daughter for her first six years; the child called M.K.S. "mom"—and then her ex-partner sought to cut her completely out of the child's life.
"There wasn't any precedent that applied to this situation then; the court system was unfamiliar with people situated in that manner," she says. "Myself, and the court, were unfamiliar with basic vocabulary as it related to LGBT families."
Appellate matters, along with high-net-worth divorce cases, are also focus areas for O'Neil at Dallas-based O'Neil Wysocki. It's not surprising when the three areas overlap.
Since the legalization of gay marriage, O'Neil says, divorce is divorce—but child-custody cases in LGBTQ+ families remain complex. She has two current cases that she expects to see appealed to the state Supreme Court, including one in which she's again representing an unmarried, nongestational mother.
O'Neil credits her dad, Chuck May, a Southern Baptist deacon, with teaching her values including tolerance. She grew up working the register in her father's record store in Killeen, near Fort Hood, and he taught her to put change not on the counter but directly into customers' hands, no matter who they were or what they looked like.
"He impressed on me to stick up for the lesser [valued] in society." she says. "In the '70s, he was also very much in favor of women's rights; he wanted me to be a strong, powerful woman."
Her dad also told her that a law degree could lead to many careers—and her interest in gay-rights issues began in law school. She clerked for the constitutional law office of the Texas attorney general, working on cases challenging the state's sodomy statute.
"My mother was horrified that her 22-year-old, good Baptist, Baylor-going daughter was dealing with these topics," she says. "She was quite the pearl-clutcher about it."
It still rankles O'Neil that the law hasn't caught up to the human realities of the many ways people become parents today.
"We're not where we should be, especially in Texas," she says. "But for 15 years, I have made a difference, which is what matters to me."
O'Neil has found that her traditional background as a straight white woman has actually benefitted her LGBTQ+ clients.
"I can talk to a judge who's conservative in a way that a more liberal attorney might not be heard," she says. She tries to bring them up to speed on gay rights and legal precedents, and says the vast majority welcome the education: "Most want to apply the law as it exists, without their
own agenda."
Is O'Neil worried that the U.S. Supreme Court may undo rulings such as Obergefell, given the Dobbs v. Jackson Women's Health Organization decision that overturned Roe v. Wade? Not really.
She notes that conservative Justice Neil Gorsuch authored the 2020 ruling in Bostock v. Clayton County, which made gay and transgender people a protected class in employment law, among other recent decisions that have surprised some SCOTUS observers.
O'Neil speaks with a calm confidence seasoned with Southern charm. One mentor described her as a combination of "salty and sweet," a description she relishes—and a skill set she uses to her advantage. "I have the sweeter side of being a Southern woman," she says. "But I'm not afraid to go into battle against anyone in court, if that's what's best for my clients."
---
Multitasking Tips from a Six-Time Entrepreneur
In addition to being the senior shareholder in a busy law practice, O'Neil owns or co-owns a half-dozen other businesses with husband John O'Neil. He mixes and sells his own spices, they do social-media marketing and property management, and she offers CLE courses on a wide range of topics.
She's also written two books, including What You Need to Know About Divorce in Texas, and co-founded Hell on Heels, a 1,500-member Facebook networking group for female attorneys that holds an annual retreat.
How does she fit it all in? Here are her productivity tips:
Use sleepless nights. It's unhealthy to focus on law all the time, she feels, so if she's awake at 3 a.m., she brainstorms ideas for new businesses.
Turn off the TV. "Nobody ever achieved anything great watching TV three to four hours a day," she says.
Delegate. One full-time employee handles admin work for all the couple's other businesses.
Be brave. "Fear is a useless emotion," she says. "If you're passionate about something, go for it."
Search attorney feature articles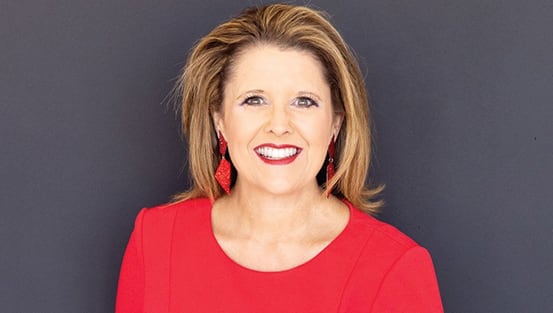 Featured lawyers
Helpful links
Other featured articles
Dallas litigator Victor Vital makes it his business to parachute into cases and stick the landing with juries
Ty Cobb, a distant relative of the famous ballplayer, is a big gun on whom powerful people rely
Greg Westfall repurposes photos into bold pops of color
View more articles featuring lawyers
Find top lawyers with confidence
The Super Lawyers patented selection process is peer influenced and research driven, selecting the top 5% of attorneys to the Super Lawyers lists each year. We know lawyers and make it easy to connect with them.
Find a lawyer near you