Political Lawyers
Patrick Oxford and Boe Martin
Published in 2004 Texas Super Lawyers magazine on September 22, 2004
Updated on October 5, 2015
Patrick Oxford is Mr. GOP to the Texas Republican Party
For a Super Lawyer, Patrick Oxford of Bracewell & Patterson is doing his level-best to convince me he's Clark Kent. We meet in his large corner office on the 30th floor of the Pennzoil Place building in downtown Houston. A public relations manager takes me to his secretary, who takes me to him. He's dressed lawyer-casual — tie but no jacket — with slicked-back salt-and-pepper hair, a genially aggressive manner and a deep, outsized Texas voice. One wall of his office juxtaposes two contradictory framed photos: a much-younger Oxford crossing the finish line at the New York City marathon, and a long-distance running poster that reads "There is no finish line." Oxford gives it an ironic, self-deprecating comment — "Poetic, isn't it?" — before dismissing it.
The adjacent wall is more relevant anyway, holding, as it does, evidence of enough legal and political connections to make a lobbyist blush. There are signed, framed photographs of Texas Attorney General Greg Abbott; U.S. Senators John Cornyn and Kay Bailey Hutchison; former Speaker of the House Newt Gingrich; Alberto Gonzalez, legal counsel to President George W. Bush; Karl Rove, senior adviser to President Bush; and President Bush himself, who, in his signed comments, always addresses Patrick Oxford with the presidential nickname "Oxy."
Yet when we sit down in the reception area of his law office to talk, Super Lawyer isn't around. Instead, it's just this mild-mannered guy.
"I want to discount any thoughts you might have that you're talking to a big cheese," he insists. "I'm not. I'm a foot soldier … and, honest, not an important political guy."
Well, he is a "pioneer," isn't he? He did raise more than $100,000 for George W. Bush's 2000 presidential campaign, didn't he? "It sounds like a big deal," he says, "but it's really not. A thousand dollars a pop — if you have a big event, you can get there pretty easily."
How about the 2000 Florida recount? Didn't the Bush team send him to Florida to head up its efforts in Broward County? Wasn't he there for a month working on legal and political strategies that helped decide the 43rd president of the United States? "We just organized it," he says with a shrug. "It was sort of a circus."
Twice he apologizes for his lack of humility. Both times he's talking about his law firm. "We do a lot of energy work," he says, "And — forgive the lack of humility — but we do it pretty well." Pretty well. Lack of humility forgiven.
He's not big on war stories from the campaign trail or the nittygritty of his political work. When he leans forward conspiratorially it's usually to share information that isn't very helpful — such as "Karl Rove is a wonderful man." On the other hand, he opens up expansively when talking about being managing partner at Bracewell & Patterson, or his work with the University of Texas System Board of Regents from 1997 to 2003, or some of the colorful political characters he's met in his lifetime (John Tower, Ken Towery). But overall he seems to be missing that gab gene common to most legal and political people. He just seems uncomfortable talking about himself.
Thankfully, his friends and colleagues aren't as reticent.
"He's low-keying his connections," U.S. Senator Kay Bailey Hutchison assures me, before waxing rhapsodic on Oxford's efforts as state chairman of her last two Senate campaigns, and as godfather to her adopted 3-year-old daughter.
"Pat has some of the best people skills I know," says Gene Godley of Bracewell & Patterson's D.C. office. "He can size up people — judge them, evaluate them — and frankly persuade them of his point of view. And he's an incredible recruiter."
Among his recruits is Marc Racicot, former governor of Montana and current chairman of the Bush-Cheney re-election committee. Racicot joined the firm in 2001 because he liked its culture and direction. He liked the two-day interview process, where, either face-to-face or through videoconferencing, he met most of the hundred-plus partners in the firm. He sees Oxford as the personification of this culture.
Indeed, if part of a managing partner's job is to make sure everyone's on the same page, Oxford has done his work well. Almost all of the partners use the same terms to describe Bracewell: collegial, driven, far-sighted, client-focused. Jennifer Jacobs, a 17-year veteran, describes the firm's three-pronged approach in language similar to Oxford's: "Relationships with our clients, vision and direction of the firm, and relationships with the partners."
"Bracewell is sort of like the Montreal Expos," Oxford says, employing one of his frequent baseball metaphors. "We're in the bigs, but we're undermanned. We're new to the bigs. We've come along, grown, and now we find ourselves competing with all these great firms, and we're sticking with the basics." When it's pointed out that the Expos are the worst team in the major leagues this season, he laughs, and adroitly extends the metaphor. "Right. But whoever our Vladimir Guerrero is" — the Expos' longtime slugger who recently signed with another team — "he's not going to sign with somebody else. Because he likes what he's doing."
Five years ago Bracewell employed 244 attorneys; now it's up to 369. The American Lawyer recently ranked Bracewell first in the nation in terms of mid-level associate satisfaction. Minority Law Journal recently ranked it the No. 1 firm in Houston — and No. 4 in Texas — in terms of minority hiring. "He has taken a major firm," Senator Hutchison says, "and really made it grow. He is always in the middle of making sure it stays on top of the game."
Slowly, through many interviews, a portrait of Oxford emerges. Team leader. Consensus builder. Dr. John Mendelsohn, president of the M.D. Anderson Cancer Center, of which Oxford is a board member, describes Oxford recruiting allies, networking, moving ideas forward. "You're in a tough meeting and things don't seem to be going particularly well," he says, "and Pat will come up to you at the end of the meeting, put his arm around you, and say, 'John, we'll make it happen. Don't you worry.'"
"He has confidence in himself and that's a powerful attribute," says senior presidential adviser Karl Rove. "He's confident sharing credit, and pointing out people who have a good idea and heralding it. He's comfortable saying, 'I don't know. Let's ask somebody whose judgment I trust who I think knows more than I do.' And that's rare. Particularly when you get to the rarefied levels of the legal community in which he lives."
All of these qualities came in handy during Oxford's intersection with capital-H History. In the 2000 presidential election, the state of Florida was declared for Al Gore, and then George W. Bush, and then … ? Nobody knew. Joe Allbaugh, Bush's campaign manager, asked Oxford to travel to Florida to keep an eye on things. He found staffs in crisis. He helped organize strategy both statewide and in Broward County. What standards were being applied in each county? Were they the same? Shouldn't they be? Was a pause mark or pregnant chad indicative of voting intent? Was a hanging chad? He organized, encouraged, kept egos in check and spirits up.
"I've seen Floridians who were involved in the process," recalls Rove, "who walked away from the 36 days in hell with a great deal of affection and admiration for Pat for the way he was able to navigate this very difficult situation."
William Scherer, a Broward County attorney and Republican power broker, was one of those Floridians. "I believe Pat Oxford made sure that then-Governor Bush, now President Bush, recognized how hard we were working for him down here. He could have taken all the credit for himself — and he deserved it, because he did a lot — but I think he let it be known the kind of work we were doing, and how hard we were working, and I'm forever grateful for that. And that's a real leader."
Honestly, not an important political guy.
Patrick Oxford was born on August 15, 1942, in Beaumont, Texas, and attended the University of Texas at Austin, where, according to fellow alumni Kay Bailey Hutchison, he was both BMOC and a member of the Texas Cowboys spirit society. Oxford dismisses the former charge, fondly recalls the latter and, true to form, focuses attention back on the team — in this case, the Texas Longhorns, who in Oxford's senior year crushed Navy in the 1964 Cotton Bowl.
Law school? "Nothing dramatic," he admits. "It's not a very intelligent thing to say, but it seemed like the thing to do at the time."
His first year he made law review. A bout with hepatitis senior year kept him out of the military, and in 1967 he signed on with Bracewell. He was the lucky 13th lawyer with the firm.
"Started out as a litigator as many people did in those days," he recalls. He talks about the fluidity of his practice, and of the law in general. He went from condemnation cases, to primary real estate, to finance and asset work, to, in the 1990s, focusing on the energy business. Bracewell is a Houston law firm heavily tied to energy, and in the 1990s that meant Enron. When the giant energy company declared bankruptcy in December 2001, Oxford says, "they asked us to continue on as special counsel, to work on asset stuff. We talked about it, because there was a lot of money involved, but we decided not to. We just figured, we've had some experience with fireballs and there's no way to come out [unburned]. And it hurts! That was six, seven percent of our billings in 2001, which was" — here he clucks his tongue and forms an "O" with his finger and thumb — "zero in 2002."
There's less fluidity — more start and stop — to Oxford's political career. In 1970, feeling restless, Oxford volunteered for George H. W. Bush's campaign for U.S. Senate, "licking envelopes," he recalls, "doing whatever needed to be done." Bush lost, but Oxford did make a passing acquaintance with Bush's eldest son, George W., who, a few years later, Oxford says, "got a head of steam up to run for our state senate."
In 1977, restless again, Oxford took a break to work as deputy campaign manager for U.S. Senator John Tower's re-election campaign. More than a decade later he helped his old friend Kay Bailey Hutchison run for state treasurer, where he impressed a young Karl Rove. "He had a disarming candor that allowed him to say incredibly blunt things in an incredibly polite way," Rove remembers.
The 1990s were a busy time. He served as general counsel to the committee that planned the 1992 Republican National Convention in Houston. In 1993 he ran Harris County — traditionally a Democratic stronghold — for Kay Bailey Hutchison's U.S. Senate campaign, filling the seat left vacant when President Clinton appointed Lloyd Bentsen Secretary of the Treasury. She got almost 70 percent of the vote there. Oxford's political wall includes a framed, decade-old print-out from their victorious election night. "It's official!" Rove, who ran her campaign, wrote on the print-out. "Because of you," Hutchison added.
The following year Oxford ran Hutchison's re-election bid for the U.S. Senate — she wound up running two years in a row: an oddity of the special election — while Rove acted as consultant to both Hutchison and George W. Bush's campaign for governor. It's been gangbusters for the Texas Republicans ever since. Re-election for Bush in 1998. Re-election for Hutchison in 2000. Plus that presidential election thing. In addition to Broward County, Oxford helped run "The Mighty Texas Strike Force," which, in the final weeks of the campaign, fanned Texans across the country to work phone banks, recruit volunteers and head up get-outthe-vote efforts in borderline states. He will do the same for Bush's 2004 re-election. "Boots on the ground," he says.
He has been to the White House a few times, but — maintaining that "honestly not an important political guy" persona — he claims they don't talk politics. "The president and I talk about — I guess you could call it gossip. Talk about baseball. Talk about friends and how they're doing. He's so busy. If you've ever found yourself where you're so busy — like studying for finals? He's doing it every day. Round the clock … So my role with him is … to be a friend. Be his connection with the life before and the life to come. Texas."
This year is shaping up to be another humdinger for Oxford. He recently chaired a luncheon benefit and helped raise more than $500,000 for the DePelchin Children's Center, a United Way agency. He sits on the board at M.D. Anderson Services and the Texas Medical Center, and he's board president for the Houston Center for Contemporary Craft. He's also chairman of BioHouston, which encourages life science discovery and commercialization in Houston, and is an executive board committee member of the Greater Houston Partnership, a business group where, according to chair Jodie Jiles, Oxford leads "our federal relations effort as a part of the governmental relations committee." Plus, of course, he's managing partner at Bracewell & Patterson.
When he gets a minute, he'll also try to help his friend get reelected president of the United States.
Next to keeping Raisa Gorbachev out of trouble, managing a mid-sized law firm is a piece of cake for Boe Martin
In 1990, a little more than a year before the collapse of the Soviet Union, Soviet President Mikhail Gorbachev and his wife, Raisa, flew to the Twin Cities at the invitation of the Minnesota business community. They visited the governor's mansion and the Honeywell plant, and on Sunday, June 3, the Soviet First Lady's 10-car motorcade, with trailing press bus, wound its way through the streets of south Minneapolis to visit the Watson family, who had been recommended to the Soviet delegation as "an average American family." Everything was carefully vetted; everything was going according to plan.
The trip's director was in the lead car. Boe Martin, a Dallas attorney who had been an advance man for Vice President Walter Mondale, had been called up a few weeks earlier to help with the visit.
"Of course, this was still the old Soviet Union," Martin remembers with a chuckle from behind the desk of his law office at Bell, Nunnally & Martin, in Dallas' Uptown neighborhood, "and they had all these KGB people there to protect her. Plus the administration had provided Secret Service protection as well as State Department liaison officers. So there was a lot of governmental presence there."
As they moved through Minneapolis, a voice suddenly crackled over the radio: "We've got a message from the limousine that Mrs. Gorbachev would like to stop in a drug store."
Martin and the Secret Service agents looked at each other. "Huh?"
"Yes, she wants to go into an American drug store."
Several minutes later, the 10-car motorcade pulled into the parking lot of a Snyders Drug store. The Secret Service jumped from their cars and fanned out to secure the area as quickly as possible. The KGB surrounded Mrs. Gorbachev as she made her way through the gathering crowd. Once inside, they locked the doors, and the Secret Service stationed themselves near every one of the three remaining customers. (Most had gone outside to see what the commotion was about.) Mrs. Gorbachev, meanwhile, latched onto the store's assistant manager, and led her around, asking questions through an interpreter. What were the employees paid? Did they get paid according to what they sold? What about vacations? She asked about nail polish and barrettes. A crowd of about 400 gathered and peered through the windows. The press was pounding on the door, and, after Martin negotiated with the KGB, a representative from the press was allowed to enter and take pictures. It got particularly tricky when Mrs. Gorbachev brought her items — which Martin remembers as "little notions" — to the cash register. Martin and a State Department liaison officer — gentlemen both — reached for their billfolds, but she beat them to the punch. "She opens her purse," Martin remembers, in his amused Texas drawl, "and pulls out an American Express card and pays with it. Now that's the last thing you would've thought she'd pull out — an American Express card. If I remember correctly, it was a gold card too."
The collapse of the Soviet Union couldn't be far behind.
"An advance man's skill," says Michael S. Bermen, chief counsel to Vice President Mondale and now president of the Duberstein Group, "is basically to parachute yourself into a town on three to five days' notice and do whatever has to be done to arrange the visit of some principal." He ticks off the qualities needed: attention to detail, personality, friendliness, being authoritative without making enemies, making sure everyone's heading in the same direction. "There's an old argument that a good advance man is someone who can never come back to the same town twice. I never bought that philosophy. And I can't think of a town Boe went to over the years that he couldn't have gone back to time and time again."
"If you'd described such a character to me years ago," adds Rebecca McGowan-Staebler, Mondale's scheduler and later his deputy director, "I would've said, 'Well, he couldn't be very good. He must've let the locals run things.' But [Boe] was fantastic, because the locals thought they were running things.
"He was the complete pro," she continues. "He was all business about the coming event. He was creative. He used his resources brilliantly. He read the political crowd expertly." When helicopters crashed in the Iranian desert in April 1980 and McGowan had to recall all seven advance teams, one of the first people she phoned for help was Boe Martin. When the Mondale campaign needed a strong man on the ground in Iowa in 1984, they went to Boe. When Dukakis needed people in '88, he was called in, and again for the Gorbachev visit in 1990. (It would be the last time Martin advanced; he turned down all offers after that.)
In case I've missed the point, McGowan stresses each word carefully. "He. Was. The. Number. One. Guy."
Former Vice President Walter Mondale agrees. "Every time I was on a trip and saw he was advancing, I knew it was going to work out," he says. Martin would often enter Air Force Two, or the campaign plane, and get Mondale up to speed on local issues. Who should be recognized? Was there a crowd? Were there pickets? What about the local dam or a local scandal? Did John and Jim not like each other? Martin would not only guide him through the local minutiae but also would give him an informative 3×5 card that Mondale could pocket. Crib notes, essentially. Sometimes — during whirlwind campaign stops — it was also necessary to simply tell Mondale where he was. "Jerry Ford kept getting it wrong," Mondale recalls with a chuckle.
The praise for Boe Martin is effusive, but it rarely comes adorned with anecdotes. Ask for them and you get mostly shrugs and apologies. It could be that a quarter-century has passed and memories fade. It could be that many of his peers weren't with him on the ground, where the stories took place. Or it could be indicative of just how good he was. For most stories, you need something to go wrong, and things rarely went wrong on his watch.
Boe Martin, though, still remembers a few of his own missteps.
In Indianapolis in 1978, a vice presidential airport press conference was drowned out — dust flying everywhere — when an Ozark jet fired up its engines and taxied down the runway. During a United Mine Workers convention in Cincinnati, a Secret Service agent pulled Martin aside backstage and said, "I just want to tell you — on the record — because I know you're going to do this event anyway. From our security check we know that there are more people with weapons in the audience than we have." Seems every UMWA official had his own bodyguard, and they were armed to the teeth.
So did he ever catch hell for a gaffe — like the Ozark jet incident? Martin shakes his head. Never from the principal. Never from Mondale, who, according to Martin, "had that Minnesota calmness." Sometimes the press would get at him, or some overzealous staff member. "A person," Martin says, "whose ego got ahead of their common sense." Martin is 63 now, and there's a calmness about him — Bob Newhart wouldn't be a bad choice to play him — but there's also steel beneath his soft demeanor.
"That was the nice thing about being a private citizen and doing these things," he recalls. "Because you could look at [the staff member] and say," — and here the steel flashes in his eyes — "'Look, friend. I'm not in the government. I don't work for you. Now we can get along, or we can't.'" Martin smiles again. "Most people were fine," he says reassuringly. 
Martin's route to advance work was not a straight or even an all-encompassing one. He was the first in his family to attend college (Texas A&M), and then he went to law school on a lark and liked it. Attending summer sessions, he graduated in two years, spent another two in the military (Fort Bliss, affectionately known as Fort Blister), before getting a job in private practice, which paid, he says, "I believe the princely sum of $550 per month." That included working weekends. In 1969, he went to Washington, D.C., first as assistant counsel on the Labor and Public Welfare Committee, and then as legislative assistant to U.S. Senator Ralph Yarborough. He stayed until Yarborough was defeated in the 1970 Democratic primary by Lloyd Bentsen. The defeat left a sour taste in Martin's mouth, and it's why, he says, he's never really pursued politics beyond advance work.
Two years later he and his wife moved from Fort Worth to Dallas and began raising a family. (They have two children: a daughter who's an NPR reporter in Winston-Salem and a son who's a lawyer in Washington, D.C.) In 1976, Senator Yarborough was a delegate to the Democratic convention in New York City, and he asked Martin and his wife to come along. There Martin ran into some old friends, including Gene Godley (who now works for Bracewell & Patterson), and they had a quick conversation on the convention floor the last night.
"What's next?" Martin asked him.
"Going to work for Mondale," Godley responded. "I'll be running their advance operation." Then: "You want to get involved in this?"
Martin was taken aback. "I've never been an advance man in my life."
"Neither have I, but we won't have to tell anyone that."
Over the next six weeks, Martin advanced for Senator Mondale in New Mexico, Wisconsin, Ohio, Kentucky, Montana, Michigan and West Virginia. During the next four years he advanced for Vice President Mondale in Brazil, Senegal, Finland, Australia and Hong Kong. The last was probably the most complex trip. It was the time of the Vietnamese boat people, and Mondale was visiting several refugee camps in the Hong Kong islands, as well as riding a helicopter to the U.S.S. Midway, offshore in Hong Kong harbor, which had been involved in rescue operations.
"If you want to see ego go amuck," Martin says with a distasteful shake of the head, "use helicopters and aircraft carriers. Because everyone feels like they should be on the helicopter and everyone feels like they should visit the aircraft carrier. There's something about it. Americans go crazy when they get on an aircraft carrier. And the Midway! Lord only knows — that has tremendous history!" The British, who still owned Hong Kong, insisted that the vice president use their helicopters. But could British helicopters land on a U.S. ship? Was that allowed? And who was in charge of security on the helicopter? And why, the British government wondered, did the U.S. press have to come along? Martin didn't fly it, but he made sure the helicopter ride went smoothly.
The part-time nature of advance work was one of the things that appealed to him. "Practicing law by itself can be so allconsuming," he says. "Wasn't it Samuel Johnson who said, 'The joy of life is variety'? You have to do a few other things in life to make sure you don't get too narrow." 
Over the years Martin has also been a lecturer at the University of Texas at Austin, at Texas A&M and, since 1972, at Southern Methodist University Law School, where he's taught secured transactions and bankruptcy, and property law. He laments that pressures have increased legal specialization. "I'm glad I came up when we were still pretty much general practitioners. I would've hated never drawing a will, for example, or trying a jury trial. I think all lawyers should have that experience. You see how the world works.
"That's the great challenge for anyone who gets into the professional world," he continues, "whether you're a surgeon or a lawyer, a mechanic or an architect. Don't let it build a wall around you to the point where you can't see beyond those walls. The more intellectually curious you are, the more you're going to learn in life and the more you're going to contribute. That's just how we all function."
Martin practices what he preaches. According to James Skochdopole, Bell Nunnally & Martin's managing partner, Martin is valued for his breadth of knowledge and sage advice on the future and direction of the firm. "The rest of us come around but he usually ends up being right on the front end," Skochdopole says. Martin's primary focus these days is on bankruptcy and real estate law, but, says Skochdopole, "Based on client needs — and he's got some very loyal clients — he'll get involved in other areas," including, recently, acquisition work and litigation issues. Sandy Kress, of Akin Gump, calls him tough, aggressive and dogged in his pursuit of results for his clients. Skochdopole says that in an age of specialization, he's tough to categorize.
There is one area of his life where he would've liked a little less variety, though, and that's the number of states he's called home. "Texarkana," Martin explains, about the town where he was born, "is divided between Texarkana, Texas, and Texarkana, Arkansas, by State Street. It goes right through the middle.
"My family lived in Texarkana, Texas. Except [back then] they only had one hospital and that was in Arkansas. So I was born in the hospital in Arkansas, stayed there three days, then came back. To this day when I have to get a birth certificate, I have to go to Miller County, Arkansas, to get it, even though I only lived in Arkansas for about three days."
He smiles. "I was deprived of being a native Texan because of that."
Other Featured Articles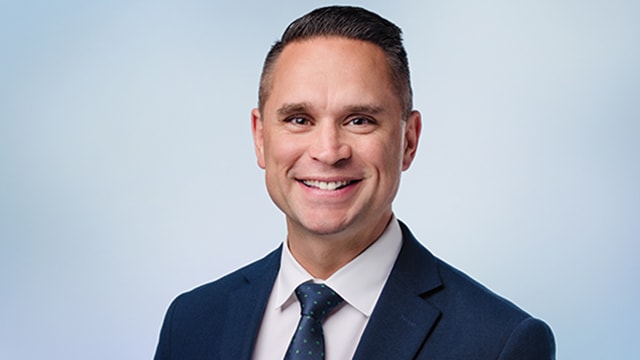 From the Barn to the Bar
Mitch Gilfillan went from playing Division I basketball to repping coaches and ADs Featuring Mitch Gilfillan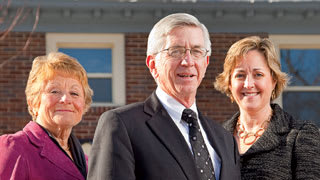 Family Law
After following in the footsteps of her parents, Ann and Ed, Kathleen DeLaney now leads the way Featuring Ann M. DeLaney, Kathleen A. DeLaney,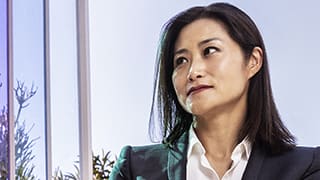 The Two-Culture Edge
Irene Y. Lee's motto is 'avoid drama'; opposing attorneys don't always help Featuring Irene Y. Lee