Randy Schaffer's Best Decision
An uphill death row case led the litigator to a new niche—and filmmaker Errol Morris to The Thin Blue Line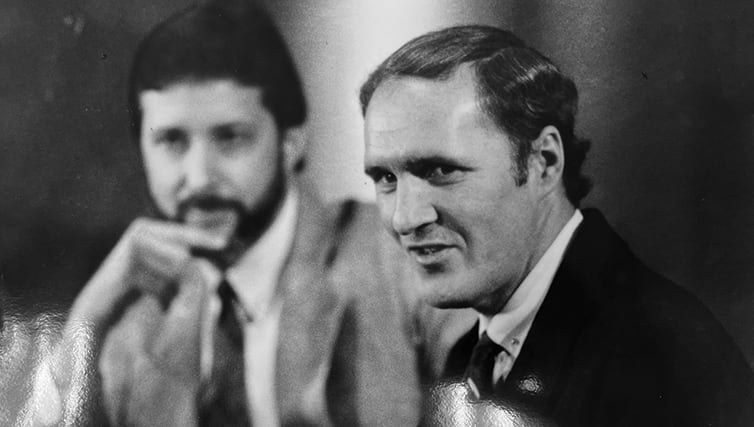 Published in 2023 Texas Super Lawyers magazine
By Harris Meyer on September 15, 2023
In 1982, an elderly woman from Ohio entered the Houston office of criminal defense attorney Randy Schaffer with a case that changed his life.
The mother of convicted cop-killer Randall Adams, who was serving a life sentence, she implored Schaffer to handle her son's post-conviction appeal. It seemed like a lost-cause case for which she could only pay him $300 per month—the entirety of her Social Security check. He had already twice turned her down by phone.
But this time, he had opened his own firm.
Three years earlier, just days before Adams was set to be electrocuted, the U.S. Supreme Court had stayed his execution for the 1976 murder of Dallas patrolman Robert Wood, based on errors in the jury selection process. Remanded to the appeals court, the case should have been headed for a new trial. Instead, the Texas governor commuted his sentence to life imprisonment. Schaffer thought the evidence pointed to the state's chief witness, David Harris, as the killer.
"They screwed the guy, and I was pissed," says Schaffer, now 73 and practicing with his son, Josh. As a solo criminal defense attorney early in his career, he knew taking the case could have financial repercussions. "I took a capital murder writ case with as many moving parts as a battleship for $300 down and $300 a month. It was probably the best decision I ever made in my law practice."
That choice led to national fame for a time, and a prominent practice in post-conviction, habeas corpus work and general criminal defense. Over the decades, he has helped free many wrongfully convicted clients, and has won new trials for others. But he says the evolving politics of the Texas criminal justice system has made it tougher in recent years to win cases.
"For 30 years I felt I was doing my clients some good," Schaffer says. "But the pendulum has swung to where constitutional rights are not held in high regard. You're playing against a stacked deck these days."
In the Adams case, he made a shrewd move and caught an extraordinary break. A little-known filmmaker named Errol Morris, armed with funding from public television and an arts grant, arrived in Dallas in 1985 to work on a documentary about the death penalty in Texas. Schaffer persuaded him to investigate Adams' case. Though the prosecution would not share its case file with Adams' lawyers, it did with Morris. "Tells you all you need to know about Texas justice: You won't give the files to the lawyers for the accused, but you will for a guy making a movie you think might make you look tough," Schaffer says.
As a result, Schaffer got to see the files, too. When Morris read the files, "he was dancing a jig like he'd just won the lottery," Schaffer says. "I thought that was Adams' ticket out."
Morris' documentary, The Thin Blue Line, for which Schaffer received an acknowledgement in the credits, was released in 1988 and created a firestorm. Every fact witness discredited their original trial testimony, Schaffer says. And David Harris, who by that time was on death row for a different murder, all but confessed to the shooting of Officer Wood. "I'm sure [Adams] is innocent," Harris, who was 16 at the time of the murder, told Morris. "'Cause I'm the one who knows."
Amid the outrage, Schaffer successfully moved for a new trial. All charges were dropped, and Adams was released in 1989. (Harris, never tried for Wood's killing, was executed for the other murder in 2004). For a few months, Schaffer and Adams appeared together on national news shows and spoke on college campuses about flaws in the criminal justice system. But eventually Schaffer had to refocus on his legal work. "I had too many clients in prison," he says.
Then he helped Adams in an unexpected legal battle against Morris himself. Adams, who received no compensation from the state, wanted to earn money by writing a book telling his life story. However, Schaffer says, while in prison, Adams had signed away the rights to the story to the filmmaker.
Schaffer connected Adams with a civil attorney, who filed a declaratory judgment in federal court that Adams owned the rights to his own story. Morris then settled. In a 2014 DVD commentary for the film, Morris acknowledged that asking Adams to sign the contract might not have been the best idea, but said, "The idea that I was trying to take advantage of [Adams] was ridiculous." Morris did not respond to requests for comment for this article. Adams died in 2010.
While Schaffer played a key role in helping Morris understand the legal issues in the case, he had no direct role in the making of the documentary. Looking back on his relationship with Morris, Schaffer acknowledges he could never have gotten Adams released if the witnesses hadn't belatedly told the truth.
"Errol's obviously a very bright guy," he says. "I wanted to get an innocent guy out of prison and move on to the next case. We collaborated to get that done."
His own fame had both positive and not-so-positive effects on his legal practice. After Adams was released, Schaffer got letters from hundreds of inmates wanting him to reinvestigate their cases, a time-consuming task. Meanwhile, other clients would pass him over for trial defense work, thinking he only handled post-conviction cases.
"Publicity sometimes works against you," he says.
Indeed, few lawyers in Texas are willing to handle post-conviction cases, which often involve allegations of prosecutorial abuse and ineffective assistance of counsel. Other lawyers send him cases because they aren't willing to accuse prosecutors or defense lawyers in their communities of misconduct or malfeasance.
"If you want to be popular, you don't want to do post-conviction work," he says. "It's not a way to make friends, I promise you." Schaffer says he has no plans to retire. "You'll probably read about my retirement," he says, "when you read my obituary."
---
The Thin Blue Line—The Sequel
Schaffer believes the 2006 murder conviction of Antoin Marshal for shooting off-duty Houston police officer Reuben DeLeon was "every bit as dirty" as the Randall Adams case. Schaffer took the post-conviction case in 2019.
An apartment resident had said he heard gunshots, then saw two men leave in the dark. An inmate testified that Marshal confessed in jail to shooting DeLeon, then losing his do-rag. There was a do-rag at the scene, but a DNA sample did not match Marshal. Prosecutors, however, never entered the sample into the FBI's national database. Schaffer moved to get it belatedly entered; the prosecutors and judge refused.
At a 2020 hearing, Schaffer argued that prosecutors had suppressed evidence, presented false testimony and made undisclosed deals with witnesses at trial. He finally persuaded the DA's office to enter the DNA sample into the database. It showed a match for a Houston gang member who looks a lot like Marshal.
But the judge ruled that Marshal had waited too long to file the habeas petition—though the state had waited 14 years to upload the DNA. That ruling was upheld by the appellate courts.
Even so, Eumiko Egins, Marshal's sister, says her brother and the family have hope for justice. "With the way Randy represents him, my brother believes now it's possible for him to have a life outside his current situation," she says.
Search attorney feature articles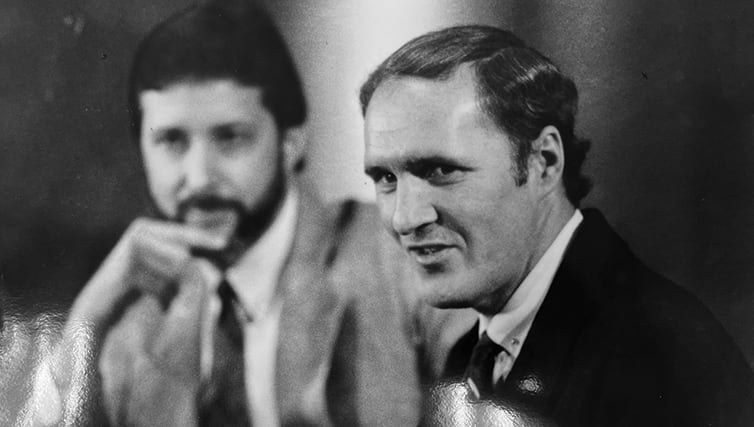 Featured lawyers
Helpful links
Other featured articles
The Seattle attorney says all lawyers have the ability—and obligation—to help others around them
Carl Poplar is still tougher than anyone else
Her approach to folk painting and family law is just right
View more articles featuring lawyers
Find top lawyers with confidence
The Super Lawyers patented selection process is peer influenced and research driven, selecting the top 5% of attorneys to the Super Lawyers lists each year. We know lawyers and make it easy to connect with them.
Find a lawyer near you