Reflections of a Radio Minister Turned Employment Lawyer
John Allen Chalk likes to tell his clients that he was happy with his first career 
Published in 2007 Texas Super Lawyers magazine on September 14, 2007
Updated on October 3, 2019
John Allen Chalk likes to tell his clients that he was happy with his first career as a church minister and radio evangelist, but then he got a higher calling—the law.
The 70-year-old Chalk, a partner at Whitaker, Chalk, Swindle and Sawyer in Fort Worth, made a big name for himself in the 1960s as the writer and host of Herald of Truth, a weekly religious program produced in Abilene that was broadcast on more than 600 radio stations around the country and internationally, as well as on 150 TV stations.
Chalk served as a minister in the Churches of Christ (not part of the United Church of Christ or the Church of Jesus Christ of Latter-Day Saints) from 1956 through 1971. The Tennessee native led churches in Dayton, Ohio, and Cookeville, Tenn., before moving to Abilene in 1966 to lead a church and produce his radio show.
Chalk rattled some cages during his radio ministering days, challenging conservative church leaders to steer the Churches of Christ into a more prominent role in the fight for racial equality. On the last Sunday in May 1971, he preached his final sermon. The very next morning, he was in the classroom at the University of Texas School of Law in Austin. Chalk says he left the ministry after seeing the children of other ministers become disaffected with adult leadership. His daughter was in sixth grade and his son was in first grade when he started law school.
"I saw what was happening to a lot of the children of church leaders and I didn't like the picture. Parents were spending all of their time being church leaders and not being authentic parents."
Chalk had befriended several lawyers while leading his parish in rural Tennessee in the early '60s, in particular, a 70-year-old country lawyer—"a real bulldog"—whom Chalk would sit with and talk to for hours. He raced through law school in little more than two years and started his second career as a litigation specialist.
"It was tough as a 34-year-old rookie when I got out in 1973," he says. "I didn't know jack about business, so I really had a lot to learn."
Some three decades later, he still loves the job. "Every day I can't wait to get to work. I love the intellectual challenge of law practice."
Chalk says his first career serves him well in his second. "In all of those years in the ministry, I spent a lot of time counseling people. Sometimes my clients don't understand why I want to present things in a certain way, but when you're counseling 30 to 35 people a week as a minister, you learn a lot about what's important to people and what isn't."
Other Featured Articles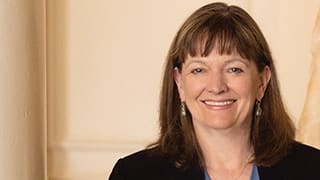 'A True Advocate'
Whether uncovering appealable flaws or improving life for foster children, Marcy Hogan Greer infuses her work with passion Featuring Marcy Hogan Greer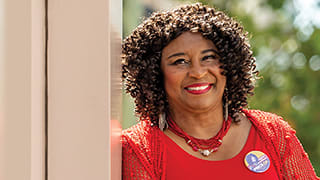 The Full Perspective
Pamela Price has been lawyer, plaintiff and defendant. Next up: Alameda County D.A.? Featuring Pamela Y. Price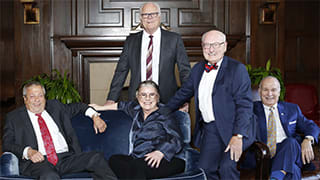 Law & Practice
Six pillars of the legal community look back on three decades of law Featuring Nancy Zalusky Berg, Michael V. Ciresi, Joseph S. Friedberg, Earl P. Gray, Kathleen M. Newman, Lewis A. Remele, Jr.