Rendering Unto Caesar
Bob Bragalone serves God by serving his clients well
Published in 2005 Texas Rising Stars magazine on June 21, 2005
Updated on February 28, 2017
After practicing six years, Bob Bragalone figured there must be more to life than the law. Perhaps not a surprising conclusion for a 32-year-old attorney working in an office "the size of a refrigerator." So, time to write a novel, climb Mount Everest or bag an MBA? Nope. Bragalone's dissatisfaction landed him in the seminary.
Pursuing a master's degree in biblical studies at Dallas Theological Seminary while landing a job at the Dallas-based Cooper & Scully seemed a logical step for the born-again Christian. His studies satisfied a natural hunger to learn more about the Supreme Judge but did not lead to a pastoral position. Instead, the summa cum laude graduate brought his ministry to work. "God called me to be a minister in the workplace," Bragalone, now 40, says.
He wants others to see his faith manifest in the way he lives, what he calls "lifestyle evangelism." Should a co-worker or client inquire, he's glad to discuss his faith. "I never saw myself as a pastor," he says. "I know each one of us has certain spiritual gifts. God gifted me in the ability of teaching and communication — which, incidentally, is why I like the law. I like standing in front of a jury and persuading it. Whether I'm trying a case or leading a Bible study, I'm using the same gifts to communicate effectively and clearly, to break down complex ideas and to persuade."
You won't find Bragalone preaching at the water cooler; nor will you find him scouring Death Row for his next needy client. The civil litigator is content representing the practitioners in medical malpractice suits and the professionals in professional liability cases. "I don't feel I have to represent churches or take on Death Row cases to feel I'm doing exactly what God called me to do," Bragalone says.
He cites a recent victory in a civil case involving a psychiatrist accused of medical malpractice when a patient took his own life. The plaintiffs charged that the doctor should have taken additional steps to prevent the suicide. Bragalone disagreed, arguing that his client was not to blame. "The jury saw that he did his best," Bragalone says. "I took tremendous satisfaction in defending him. Justice was served."
Bragalone seeks the logic he loves in law in his theology as well. Hence, one of his favorite books is More Than a Carpenter by Josh McDowell, who repackages C. S. Lewis' argument that one must take a stand on Jesus' claim that he was the son of God. "His claim is either true or false," Bragalone summarizes. "If it's true, he's God almighty. If it's false and he knew it was false, he's a liar. If it's false and he didn't know it, he's a lunatic. It's such a beautifully logical argument."
Talk of God humbles Bragalone. "I wouldn't want anyone to read this article and think I'm claiming to have figured it out," he says. "What do we say about the law? We practice it. Same with faith. We'll never be perfect at it, but we practice it."
Other Featured Articles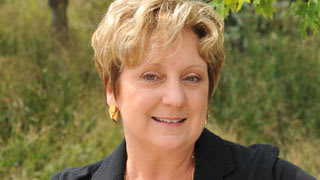 The Lawyer Who Levels the Playing Field
Teresa Woody advocates for small towns against corporations in toxic disasters Featuring Teresa A. Woody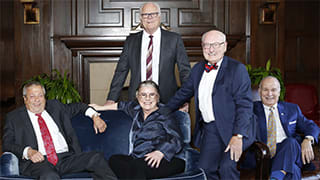 Law & Practice
Six pillars of the legal community look back on three decades of law Featuring Nancy Zalusky Berg, Michael V. Ciresi, Joseph S. Friedberg, Earl P. Gray, Kathleen M. Newman, Lewis A. Remele, Jr.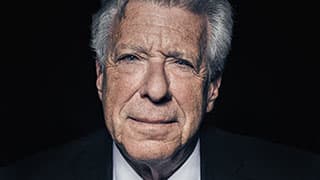 All Out of Bubblegum
Ed Menkin knows his clients want a lawyer "who is bold, who is self-confident, and who is ready to kick some ass" Featuring Edward Z. Menkin