Transformational Art
Greg Westfall repurposes photos into bold pops of color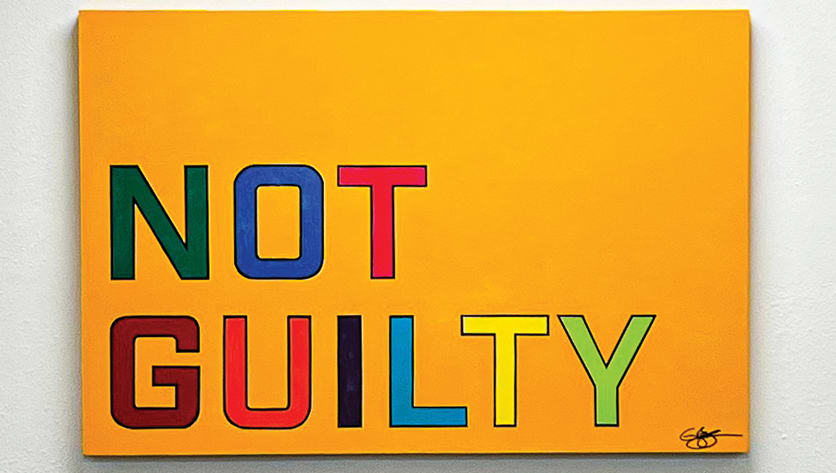 Published in 2023 Texas Super Lawyers magazine
By Lynne Margolis on September 15, 2023
NOT GUILTY.
It's hard to miss the big, bold canvas hanging over the couch in Greg Westfall's office—bearing the words his clients hope to hear in court. That work not only speaks to Westfall's skills as a litigator but to his other passion: printmaking.
Westfall spends many of his evening and weekend hours in his home studio, transforming photographic images into large-format monoprints and silk screens. His subject matter ranges from iconic legal figures (Ruth Bader Ginsburg, Clarence Darrow) and other heroes (Muhammad Ali, Woody Guthrie, Albert Einstein) to animals (horses are a favorite), flowers, landscapes and buildings. Inspired by Andy Warhol, Roy Lichtenstein and other pop art progenitors, Westfall uses color, texture and other effects to make his subjects, well, pop. The result is artwork that can dramatically enhance the original image's power.
"I do what is called appropriative art, just like Andy Warhol did, just like Banksy does, just like Mr. Brainwash [Thierry Guetta] does," ways Westfall. "I repurpose images that were made by others. It's a whole genre of art."
Though he also uses his own horse photographs, captured during a teaching stint at Trial Lawyers College in Wyoming, and occasionally pays to license images, most of his works come from public-domain photos acquired from the Library of Congress and elsewhere.
"These images, they're pieces of us," he says. "It's what I call a shared experience. We're all familiar with the American West; we're all familiar with Native Americans, and so we share that. All art is just communication. You can attach your own meaning to it. Everybody gets to interpret it differently."
Westfall traces his artistic inspiration to his teenage fascination with album covers and his early efforts at songwriting. He began making prints in 2014 as an outgrowth of his photography, which he pursued as both a hobby and a litigating tool after discovering images communicate concepts to juries in ways words cannot.
"Language requires interpretation before it gets to a place where you know it's understood," he says. "Images go straight there. And images trigger emotions; images trigger memories. … I was taken by the power of that."
Tired of simply storing photos digitally, Westfall wanted more tangible versions, but not mere reproductions. Research led him to printmaker Bonny Lhotka, who invented an emulsion transfer process he taught himself to use. Then he began experimenting. He might spend 10 to 20 hours on each monoprint, masking off areas or using stencils to control paint application, then carefully spraying or brushing acrylic colors across canvas or "cradled" (wood-framed) birch panels. Including drying time, each print takes about two weeks to complete. During the pandemic, he also started creating numbered, limited-edition ink-on-paper silkscreen prints.
"It's very meditative for me," Westfall says. "It relieves anxiety, and I am extremely happy doing it." He also likes the fact that his art brings joy to others; he's working on several commissions now, and has sold so many prints, he had to form a corporation: Art by Greg Westfall, LLC. His prints, typically 36-by-36-inch to 60-by-60-inch squares or 30-by-45 to 40-by-60 rectangles, range from $1,700 to $5,000, though his charity-auction donations fetch much more.
He's hoping to do Supreme Court Justices Earl Warren and Thurgood Marshall soon. "Most of my customers are lawyers, and I love the symmetry of doing legal-oriented images," Westfall says. "Criminal defense is meaningful work, and these people who have done it have been very meaningful."
Search attorney feature articles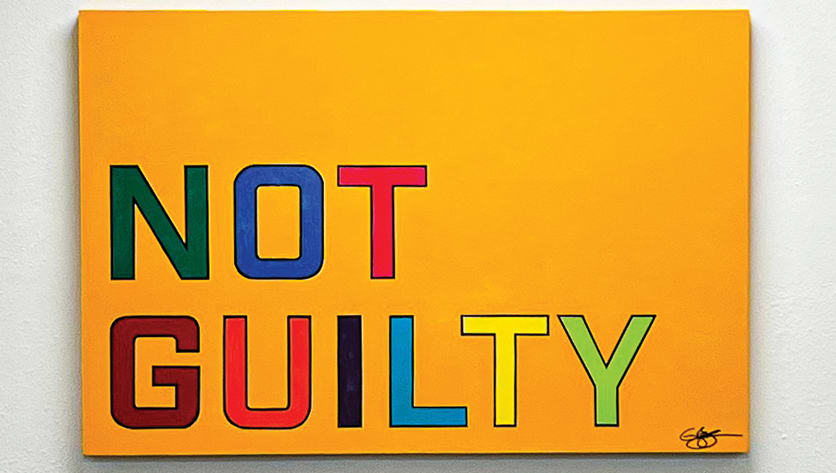 Featured lawyers
Helpful links
Other featured articles
Local Counsel with Diego A. Gutiérrez
Carrie Goldberg is still fighting psychos, stalkers, pervs and trolls—and Amazon
Why Elena Karabatos is the family lawyer for 95% of the human race
View more articles featuring lawyers
Find top lawyers with confidence
The Super Lawyers patented selection process is peer influenced and research driven, selecting the top 5% of attorneys to the Super Lawyers lists each year. We know lawyers and make it easy to connect with them.
Find a lawyer near you