Iron Man
Frank Santoro goes the extra 140.6 miles
Published in 2007 Virginia Super Lawyers magazine on June 25, 2007
Updated on February 18, 2016
Practicing law can mean long hours, grueling work and boring repetition. So when Frank J. Santoro, 52, a bankruptcy specialist at Marcus, Santoro & Kozak, in Chesapeake, told friends he planned to use his free time to train for something that meant long hours, grueling work and boring repetition, a few looked at him askance.
"A number of people thought I was crazy," he remembers. He wasn't deterred, and in 2004 he entered the Lake Placid Ironman Triathlon.
The Ironman is for people who think running 26.2 miles makes for a good warm-down. It requires participants to swim 2.4 miles, bike 112 miles and then run a marathon.
"When you see people with bumper stickers on their cars that say '140.6 miles,' that's referring to the ground triathletes cover in one day," Santoro says.
Santoro, a father of three, has always run to relieve stress. But after years of road races, he wanted a new challenge and trained for the triathlon with the type of deliberate problem solving he applies to his bankruptcy cases and corporate reorganizations. This is an attorney, after all, who prides himself in cleaning off his desk at the end of the day.
He and a trainer devised a "very disciplined program," beginning nine months before the Lake Placid triathlon, held every year in July. He started by training nine to 12 hours a week. As the competition drew closer, his workload doubled.
"It's a very solitary pursuit, and my family was very supportive as I worked into the heavy weeks and weekends," Santoro says. "I would train six days. On Saturday, I'd bike 100 miles, and run for an hour. On Sundays, I'd run three hours, go to church and then collapse."
The Lake Placid event is an official qualifier for the Ironman World Championship, held each year in Hawaii, but Santoro wasn't looking to Hawaii. "My training objective was simply to finish," he says.
Men and women, old and young, compete side by side. "There were people younger than me who were struggling, and people older than me who knew how to prepare and execute and did it. That distance respects neither age nor gender."
He didn't enjoy the open swim across Lake Placid's frigid Mirror Lake—"It never gets above 70 degrees," he says—and during the marathon he paced himself by concentrating on the next mile rather than on how many miles he had left. His daughter, Brenna, ran alongside him during parts of the last five miles, acting as moral support—and messenger. "Go back and tell your mother I'm still alive," her father instructed.
"Everybody questions themselves in the last half of the marathon," he says. "I, certainly, was having to fall back on my training." Finally, a bend in the course revealed the entrance to the speed-skating arena built for the 1980 Winter Olympics—the end of the journey—and Santoro was able to pick out Brenna, his wife, Linda, and his sons, Anthony and Jeremy, urging him on.
"As soon as I made that turn I saw my family, and it was a very good feeling," he says.
His time: a punishing 16 hours, 28 minutes. Santoro hasn't ruled out future triathlons, but thinks half-Ironmans might be more realistic.
One thing he wasn't prepared for was how his participation would affect his heart, not physically, but emotionally.
"There's a real sense of camaraderie among the people who have gone through it," he says. "It's emotional to finish. Even seeing people cross the finish line on TV is an emotional experience. Because you know exactly what those people have done to get there."
Other Featured Articles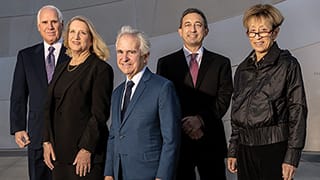 Where Have We Been, Where Are We Going
Six perennial top listers talk about the last 20 years of law Featuring Michael J. Bidart, Michael L. Tuchin, Patricia L. Glaser, Morgan Chu, Bruce A. Broillet, Nancy L. Abell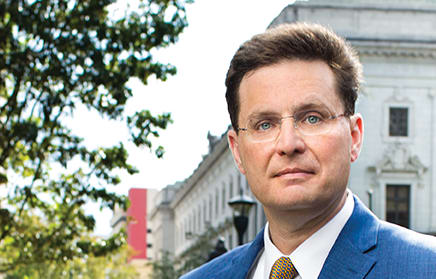 Direct Connection
How Jerry Glas develops his rapport with juries Featuring John Jerry Glas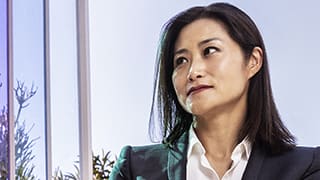 The Two-Culture Edge
Irene Y. Lee's motto is 'avoid drama'; opposing attorneys don't always help Featuring Irene Y. Lee