L'Americaine à Paris
To Leigh-Alexandra Basha, nothing is certain but travel and taxes
Published in 2010 Virginia Super Lawyers magazine on June 17, 2010
Updated on June 18, 2010
Many lawyers say they can't leave the house without their BlackBerry, but when Leigh-Alexandra Basha walks out the door she checks for something else.
"My passport," she says. "I never leave home without my passport."
As an international tax attorney at Holland & Knight, Basha is constantly traveling the world to meet with other attorneys and clients to help sort out tax, estate and trust issues. It's a complicated area, but, thanks to her accountant father, one she was familiar with at a young age. "I sort of grew up in the tax world of discussing adjusted bases and accelerated depreciation schedules over the dinner table," she says. "I just felt very at ease in the tax environment. I also had quite a number of international influences so I wanted to combine the two."
Though she learned French pronunciation from the French order of nuns at the Convent of the Visitation School in Mendota Heights, Minn., Basha's interest in France came primarily through Christian Vallier, a Frenchman who worked for her father, and whom she calls a "semi-surrogate older brother."
"He wasn't adopted by my parents or anything like that, but he had a great deal of influence on my love of the French culture and diversity," Basha says.
Finishing high school in three years, Basha took her fourth year to travel to France to study for six months. "It was the French savoir faire and joie de vivre that appealed to me," she says. "They seemed to look at life and know how to savor it with all its delicacies—from fashion to their outdoor cafes—and the ability to enjoy interaction with people either over a cup of espresso or watching them stroll the boulevards." 
She returned to the United States to pursue her other dream—law—but was never without a connection to France. Her degree in government at Georgetown University was accompanied by a minor in French. While at American University Washington College of Law, she spent a summer in France studying international comparative law. "Every chance I have—I had and I have—to go to France, I do," says Basha.
In fact, her husband, a civil engineer and French-educated naturalized U.S. citizen, spends part of the year there, while three of their four children have been educated at the French International School in D.C. And all of them have at least one semester of school in France.
Basha says that the French educational system is extremely rigorous—the students take biology, chemistry and physics courses every year through high school, as compared to America where such a course is taken only once. "I have never a found a Frenchman or Frenchwoman who was not versed in the art of discussing almost anything—regardless of whether he or she went on to college."
At the same time, when Basha taught international law at L'Ecole de Formation de Barreaux de la Cour d'Appel de Paris and L'Universite de Paris II (Assas), she found the interaction between students and professor more limited. "I tried the Socratic method of calling on a student, and he went into shock with the rest of the class," says Basha.
She enjoyed teaching in part because she was a student for so long—and remains one. "In tax law you have to be constantly a student," Basha says. "Every single day there's alerts as to what has changed in the last 24 hours in tax law. It is mind-boggling, truly. So to stay up on it, one must constantly be studying, reading, learning."
Basha is known for what she calls a "hyper specialization" in international tax, which brings in clients. When laws between countries conflict with one another, she guides clients through them. The relationships she builds in her cases—with both clients and lawyers in her clients' home countries, with whom she works—are some of her favorite parts of her practice. "I feel with every client I'm going to learn something from that client. I know they pay me my hourly rate to advise them on legal work, but I find I learn something from every single client above and beyond the law," Basha says. "Each client really touches my life probably far more than they would imagine."
She's also happy to travel again.
"There are no borders in my mind," she says. "It's one planet Earth, let's see it."
Other Featured Articles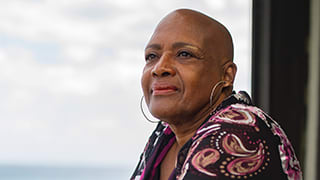 Second to None
To overcome racism, Elaine Johnson James' mother told her, she'd have to work harder than everybody else. She did. Featuring Elaine Johnson James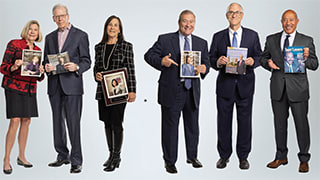 Front Runners
Six attorneys whose stories have graced our covers reflect on the last two decades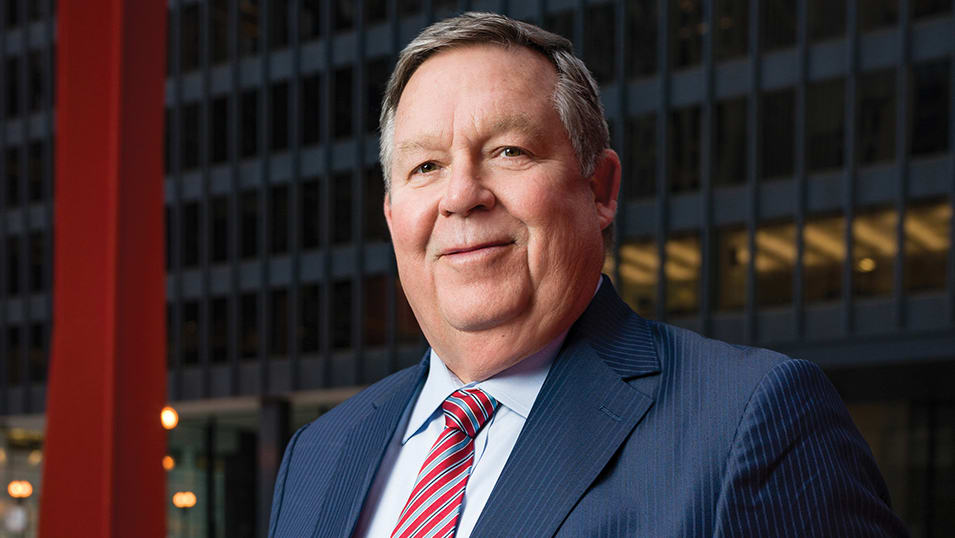 Protecting the Unprotected
Joe Monahan's ongoing campaign for mental health and people with disabilities Featuring Joseph T. Monahan