Morrow in the Middle
Williamsburg-based mediator Joan Morrow, who practices across the country, speaks about fundamental neutrality, navigating emotional minefields and going from gladiator mode to counselor mode
Published in 2012 Virginia Super Lawyers magazine on June 15, 2012
Updated on May 27, 2022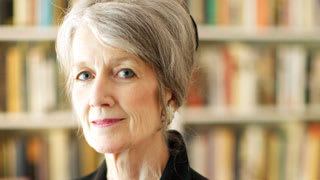 Q: What inspired you to go to law school?
A: I'm a New Jersey native. I went to Cornell for undergraduate [school]. I met my husband, who was teaching as an adjunct professor in one of my senior English classes, and instead of moving to New York City, which is what I had intended to do, I married this man from Minnesota, found myself in Duluth and found my Cornell degree quite useless. Thank heavens I had taken a six-week typing course. So I typed my way through some jobs that year, but ultimately started at William Mitchell Law School.
I majored in English, which prepares you not for anything in particular, but what ultimately drove me to law school was finding, in these years after I left Cornell, that I was being very underemployed. There was discrimination at that time; this was about 1971. I realized that if I was going to really get a job that was of interest to me, I needed to go to graduate school, and law school seemed like the option to follow.
It was a great choice. It's a very interesting way to make a living and a very helpful way to make a living.
Q: Did you encounter any discrimination as a young lawyer?
A: It was more interesting to be a woman attorney than it would have been to be a male attorney at the start of my career, because things happened to me that didn't happen to other lawyers. I had lawyers call me up and call me "sweetie" and "doll" and "baby," and I would just kind of call them "sweetie" in return. I had one judge, who will remain nameless, who comes out at break time of a case and says, "So you think you want to be a trial lawyer." And I said, "Well, it seems to be what I'm doing, your honor."
I made a decision early on that I was not going to sweat the small stuff. I was not going to let these little things get in the way of representing my client and having a good relationship with opposing counsel. Those people who did silly things like that quickly learned they didn't have to behave like that and we ended up with good relationships.
Q: Tell me how you first got involved with mediation.
A: By being a litigation lawyer and an employment litigation lawyer. I loved that area of law; it still is the area in which I do mediation. What I saw from the cases I handled was that the court system, the litigation system, really didn't work very well for the real people. It was very expensive, it was time-consuming, it was disruptive, it was often brutal. I ended up thinking: Isn't there a better way? It was just about that time that courts throughout the country were dealing with a backlog.
My initial mediation experience came through a pilot mediation program administered by the Hennepin County court system in Minneapolis. In the course of that, I had an epiphany that this is really what I was meant to do. I saw it as a really wonderful solution to people's problems. Trial is a form of dispute resolution, and often it's a necessary one; but in many cases, it's not the best one.
Q: Was it an easy switch for you to make, career-wise?
A: It wasn't a switch I intended to make, initially. Mediation really hadn't taken off at that time. So I kind of reached the point, after doing it as part of my litigation practice for about four years, that it was time to become a full-time professional mediator.
Q: What's the most important skill for a mediator to have?
A: To be a successful mediator—and I don't think there's any one person who's the right mediator for all cases—you have to have good mediation skills and you also have to have substantive knowledge, for starters. But I think the most important trait is an ability to see both sides. You have to be neutral not just in name, but you really have to be fundamentally neutral. You may have opinions about how a case should turn out, but you have to be very careful how you voice them.
You also have to be persistent. People get disheartened early on at a mediation when they're so far apart. They sometimes feel like they're being jerked around. In many respects, the mediator has to be the cheerleader for the process, the person that says, "Let's keep working at this. We can get this done."
Q: It sounds like people skills are important.
A: They're hugely important. I think that's true in the [entire] practice of law. I don't think you can be a good litigation lawyer without being a student of people. But a mediator walking into a mediation and viewing it as a legal case only is probably going to be able to get the case settled, but probably not to the satisfaction of the parties. One thing about employment law and some of the other cases I mediate, such as clergy sexual abuse, is that these are very emotional cases. People on both sides come in very upset about the allegation. So you have to come into a mediation not only knowledgeable about the legal problem, but also very sensitive to how people are feeling emotionally. If you don't give the people an opportunity to talk about how they're feeling emotionally, you're not going to be able to move them on to dealing with the legal problem.
Q: What's the biggest challenge you encounter during the mediation process? Is it the emotional nature of the cases?
A: The challenge varies. Sometimes it's the emotionalism. Sometimes it's the lawyers, who forget that it's the client's case and the outcome that the client wants is the one that needs to be addressed—although I think it's totally inappropriate for a mediator to come between a lawyer and a client.
The challenge in so many of these cases, and I say this in my opening remarks, is helping people get objective about the case. People are very invested in their view of the case. They only see their side. They see nothing but case strengths for them, case weaknesses for the other side. So my goal in every one of these cases, in a kind and gentle way that they can bear to hear, is to help them see that the judge or the jury could see this case a little differently. The term I use for that is "marketing bad news." Telling them without saying anything negative or hurtful to them at all. And that's a challenge!
Q: How do you approach a mediation? Do you do anything special to prepare?
A: I have separate phone calls, first with plaintiff's counsel, then defense counsel, and I think that is the absolute most important preparation that I do. I need to get a sense of what their M.O. is, how they want the case handled. They need to get a sense of how I'm inclined to handle the mediation. I want advice from them on things their clients are sensitive to, things they want me to do or not do. Because when you walk into a room and meet all these people for the first time, there are land mines. And I try to find out about as many of them as possible during those pre-mediation phone calls so that I'm not inadvertently saying something that will cause a problem.
I would not consider meeting with the clients without having had those separate premediation phone calls.
Q: How has the practice of mediation changed over the course of your career? Obviously it's become much more prevalent.
A: Absolutely. For one thing, the willingness to go to mediation has changed enormously. When I first started mediating in 1990 out in Minnesota, mediation was very new. People viewed going to mediation as a sign of weakness. They were embarrassed. And if they were going to mediation, they wanted to make sure that no one thought it was their idea. [Laughs] In fact, there were many cases where people wanted to go to mediation, but how we got there was the thing that had to be carefully done. In some cases, they'd have me call up [the other side] and act like it was my idea! So the receptiveness to mediation has changed, and at this point, no one looks at going to mediation as a sign of weakness.
Lawyers have become more skilled at it. Initially, they viewed it as a place to strut their stuff, sometimes push their clients' buttons—not able to get out of the gladiator mode and into the counselor mode. There's a different skill set required. In that regard, I see great improvement in counseling skills in lawyers.
Society has all too much conflict, and it's just nice to see mediation used as much as it is. I just wish Congress would get the idea that maybe they need some professional mediators up there to learn how to communicate with each other.
Q: Where do you think mediation is going?
A: There's less money for the court system, there are more cases—certainly the criminal dockets have grown—and constitutionally, those charged with criminal conduct are entitled to their days in court sooner than civil litigants. So I think there will be more dispute resolution.
Q: What would you tell young lawyers just beginning their careers?
A: From time to time, I teach a one-session class at law schools, and everybody says, "How do I become a mediator?" Law students think it sounds like a cool thing to do and maybe they can do it right out of school. My advice to them is kind of to keep your day job. Because very few people hire you to be a mediator unless you've been an experienced lawyer or experienced judge so you have something to bring to the table.
Other Featured Articles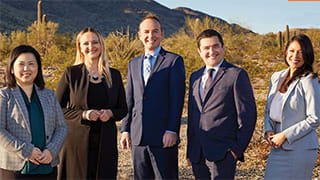 My Land, Your Land
Five attorneys tell their stories of immigrating to the U.S. Featuring , Oksana Holder, Olsi Vrapi, Li-Jen Shen, Michael Moldoveanu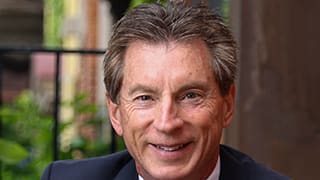 The Most Popular Guy in the Neighborhood
How Jim Hacker became the Beyoncé of the New York Bar Featuring James E. Hacker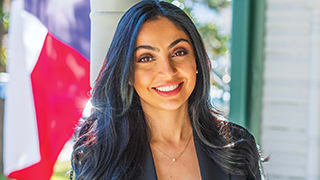 Belonging Somewhere
After many years, Rasha Zeyadeh Thompson has found a place in her country Featuring Rasha Zeyadeh