Pagliacci Pizza Settles Class Action With Drivers
Terrell Marshall Law Group negotiated $3.75 million settlement
Published in 2021 Washington Super Lawyers magazine

on May 11, 2021
Pagliacci Pizza has agreed to a $3.75 million settlement in a class action filed by current and former drivers over allegations involving tips, delivery fees, mileage reimbursements and breaks.
Former Pagliacci driver Steven Burnett and more than 1,000 drivers were represented by plaintiff's class action attorney Toby Marshall at Terrell Marshall Law Group, along with firm colleagues Blythe Chandler, a class action attorney, and employment litigator Erika Nusser.
The drivers claimed that the company kept 100% of delivery charges without informing customers for a period of time; required drivers to pool their tips and split them with kitchen staff; failed to allow adequate breaks; failed to properly reimburse mileage expenses; and deducted credit card-processing fees from tips.
Pagliacci attempted to enforce an arbitration provision in its employee handbook, but the state Supreme Court ruled against the company for reasons including the fact that Burnett was not notified of the provision before signing an employment contract. Chandler handled the argument before the Supreme Court.
Marshall's team negotiated the settlement with Pagliacci on Jan. 26. It has received preliminary approval and is set for final court approval this summer.
"If final approval is granted on July 16, we expect checks will be sent to class members by the end of September," Marshall says.
The amounts of the awards for each driver are based on data including their payroll information.  "The average award is currently estimated to be $2,776, and the highest award is $25,107," Marshall says. "We have asked for a $5,000 service award for Mr. Burnett, which will be on top of his share of the net class fund."
The damages are to be divided among the claim categories as: 45% for delivery charges; 21% for mileage reimbursement; 17% for tip-pooling; 9.5% for missed breaks; and 7.5% for deducted credit-card processing fees.
"The precedent we established in the Washington Supreme Court certainly has broader implications for employees and employers outside this case, as the court's decision further clarifies how arbitration agreements must be presented to employees in order to be binding," Marshall says. "And generally speaking, we think a settlement of this magnitude serves to notify other employers of the need to abide by wage-and-hour laws and thus protects employees more broadly."
Other Featured Articles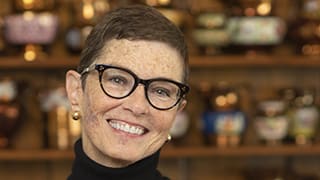 Taking Them Head On
From Goliath companies to establishment politicians, Marguerite Willis comes ready for battle Featuring Marguerite S. Willis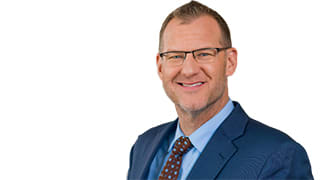 Bonkers Thus Far: The Impact of Minnesota's New THC Law
A Q&A with Jason Tarasek, a cannabis lawyer who helped launch the bill, reflects on its unlikely passage and what it means for the future Featuring Jason C. Tarasek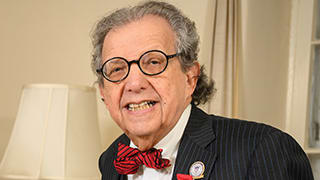 A Philadelphia Story
Entertainment law pioneer Lloyd Remick is still evolving at 84 Featuring Lloyd Zane Remick