Repping 'the Boy in the Cage'
How Seth Rosenberg tackled racism in Seattle schools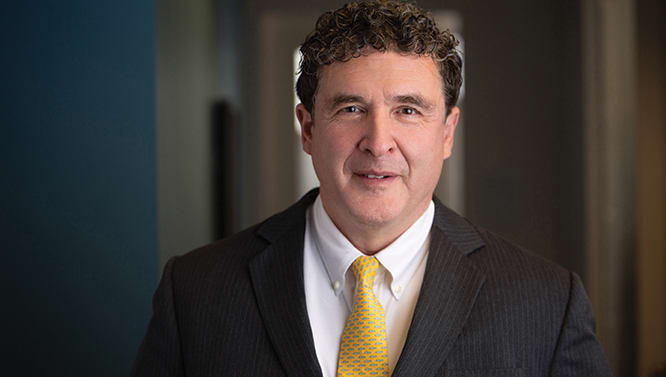 Published in 2023 Washington Super Lawyers magazine
By Harris Meyer on July 27, 2023
Employment lawyer Seth Rosenberg had no experience with cases of discrimination against students based on race and disability until 2019, when a woman called him to complain that a Renton school had released her son after a disciplinary incident into the custody of his father, an ex-offender. The father beat up the boy, who was hospitalized with a ruptured spleen and broken arm.
"My colleague and I both have kids, and we were appalled," Rosenberg says.
The Renton school officials claimed they had no record of the school permission form denying the father contact with the student. But Rosenberg and his colleagues found a retired attorney who had kept the student's file in his basement—containing the form. "It was a needle in the haystack," Rosenberg says, marveling. His firm brokered a sizable confidential settlement for the mother and son.
"I know Seth's advocacy has resulted in systems change." —Lara Hruska, Cedar Law, Seattle
Then there was the "boy in the cage" case, which grabbed headlines across the country and changed his career. It began when Jacquelyn Flaherty, a Black kindergarten teacher at View Ridge Elementary School, came to him in March 2020 with an employment discrimination case, and told him she had seen a Black, special-ed student named Jaleel Williams locked inside an outdoor fenced play court that the staff called "the cage." He was surrounded, she said, by several staff members, including principal Ed Roos, who is white. Flaherty claimed Roos retaliated against her in part because she filed a complaint against him with the school district over the treatment of Jaleel.
After Rosenberg met the boy's mother, Janelle, he filed a $6.3 million state lawsuit on her behalf alleging that the school district discriminated against her son based on race and disability and failed to follow its own disciplinary policies. (Both the boy and his mother are identified here by their middle names to protect their privacy.)
Since then, Rosenberg's six-lawyer firm, the Seattle Litigation Group, has been swamped with calls and referrals to handle school discrimination cases. "We offered to represent people statewide, but we've had to shrink that down to just Seattle because of the volume," he says.
It's a highly specialized field of practice that combines civil rights, tort law and special education issues that few law firms focus on, says Lara Hruska, who in 2014 founded her 11-attorney Cedar Law firm in Seattle to solely handle such education cases.
"Seth is a valued colleague who does good work in our area," Hruska says. "There is, unfortunately, enough of this work to go around, and I'm grateful for his firm's advocacy. I know Seth's advocacy has resulted in systems change, just as ours is pushing change forward."
Seattle Public Schools did investigate Jaleel Williams' treatment at View Ridge Elementary School. Its report found that Jaleel was placed in a locked enclosure a number of times, without a desk or chair, and would sit on the cold pavement to eat his lunch on a tray. Students and staff would pass by and stare.
Principal Ed Roos resigned in late 2020, and the district ultimately condemned what happened to Jaleel as "egregious and wrong."
Earlier this year, Williams negotiated a confidential, substantial settlement from the school district in the Williams case.
"The settlement money will be there to help us so we can have a better life," says Williams, who with her five children has experienced homelessness.
In the wake of the settlement, Janelle Williams was scheduled to meet with a guardian ad litem to work on a long-term plan for how to make the settlement money available to her and Jaleel.
"I felt from the beginning that my lawyers understood my frustration and where I was coming from, regardless of them being European Americans," says Williams of Rosenberg and team.
Through the Seattle Council PTSA, which represents parent leaders, Rosenberg's firm met with other families of color who said they experienced discrimination at View Ridge Elementary School. In one case, a second-grade student of Arabic heritage was repeatedly assaulted—physically and verbally—by white students. That case led to another in the handful of school discrimination settlements Rosenberg and his firm have negotiated, each in the six- to seven-figure range, he says.
"The staff is not fully trained to deal with special needs kids, and in some of the cases, they're using corporal punishment or physical intervention to control the situation," Rosenberg says. "The school district needs to provide more resources
and training."
Hruska says such cases reflect tensions in the broader society. Even though Seattle wants to be a bastion of progressive values, she says, "students of color are such a small percentage of the student population. The combination of racism, socioeconomic stressors and disability create a perfect storm for ugly fact patterns."
Lawsuits and advocacy efforts, she adds, have led to some policy reforms, such as tighter rules and greater reporting requirements for isolation, restraint and expulsion of students. Rosenberg says his firm will continue to handle a limited number of school discrimination cases, which are labor-intensive and costly, given the requirement for psychological and educational evaluations of the students.
"The 'boy in the cage' case is, in a sense, an outlier," he says. "But it's always a struggle to ensure racial equity. Some people don't even realize they are treating people differently." Rosenberg says he hoped the Williams case would lead to rapid improvements in how the Seattle school district serves students of color with disabilities. "But it's been almost disappointing that we've had case after case with similar profiles," he says. "Change is slow."
Search attorney feature articles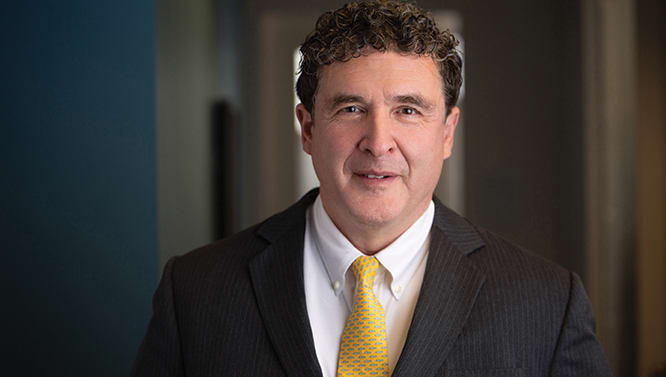 Featured lawyers
Helpful links
Other featured articles
From the minutia to the big picture, Deborah J. Caruso has it covered
Five New Jersey solo acts on why they stepped out on their own
Her approach to folk painting and family law is just right
View more articles featuring lawyers
Find top lawyers with confidence
The Super Lawyers patented selection process is peer influenced and research driven, selecting the top 5% of attorneys to the Super Lawyers lists each year. We know lawyers and make it easy to connect with them.
Find a lawyer near you