'We've Got to Get Kelly Corr'
Why Nirvana, Alaska Airlines and Hearst wanted him around; Bill Gates and Courtney Love, not so much
Published in 2015 Washington Super Lawyers magazine on June 15, 2015
Updated on June 16, 2015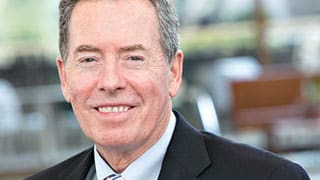 Kelly Corr sees a city that many of his friends and colleagues can't.
We're not talking about the commanding view from his office 39 stories above Fourth Avenue—sweeping from Pike Place Market and Westlake mall south to Pioneer Square and the giant cranes on Harbor Island. We're talking about the view in his mind's eye, where Corr surveys a half century of urban politics, economic and social change that have transformed Seattle from a seemingly contented company town into a glistening world capital.
Over four decades of practice, the co-founder of Corr Cronin Michelson Baumgardner Fogg & Moore has been involved in memorable conflicts ranging from battles over Microsoft's operating system to the daily newspaper wars to the demise of the city's most prestigious law firm. He's encountered luminaries from Bill Gates and Warren Magnuson to rock stars Courtney Love and the Wilson sisters. He has immersed himself in an array of complex issues, from airline safety to deep-sea fisheries to pop-music recording.
In an age of specialization, Corr's practice spans the spectrum of Northwest commerce and culture. Even now, as he looks toward retirement, Corr is working on major cases involving jetliners and timber.
"Every case is different," he says. "Every client is different. And that's what keeps me going."
Corr is a compact man with a healthy head of hair and an easy laugh that make him appear younger than his 67 years. He was reared in Seattle, the eldest of five sons of Gene and Kathleen Corr, both offspring of Irish-Catholic immigrants. Gene was a career Seattle police officer; Kathleen (known as "Tot") a nurse who organized workers at the King County blood bank. The boys grew up in Laurelhurst, went to Catholic schools, played basketball in the back yard, and became ingrained in Northwest culture.
"It was a loving, supportive family," recalls Tom Keefe, Kelly's childhood pal and schoolmate. "I loved spending weekends there. His dad would come home from work, take off his sidearm and stow it, then sit down at the dinner table and ask each of the boys to tell him about their day."
Corr and Keefe were starting guards on the Sacred Heart Villa Academy basketball team, and Corr was a straight-A student who went on to graduate first in his class from Seattle Prep.
"Kelly was always extremely focused," says younger brother Casey. "He works hard, plays hard. You don't want to play golf with him."
Seattle in those years was "a nice town" with good schools, parks, safe streets and lots of well-paying jobs at the local Boeing plants. But the city also had a troubled underside—"rampant police corruption, overt racial segregation, anti-Semitic clubs," Corr recalls. Realtors carefully confined African-American families to inner-city neighborhoods, and a scandal broke out in the police department over allegations of payoffs from after-hours bars and gambling operations.
In the late '60s, Corr's father, known in the department as "Clean Gene," helped expose its corruption. "He did so at great personal risk," Corr says. "Dad was an honest cop, which was the exception, not the rule."
The payoff scandal was just one of several jolts to the city in that era—conflicts over segregation, massive student protests over the Vietnam War, bombings that triggered white flight to the suburbs, and a congressional decision to yank federal funding for Boeing's huge supersonic transport (SST) program. Seattle was in trouble.
By this time, Corr had ventured east to school at Williams College in Massachusetts, paying his way with scholarships and part-time jobs. "He grew his hair to his shoulders, but then he'd come home for the summer and get it cut to help him find a job," says Casey.
He aspired to become a math teacher, but dropped that idea when he almost flunked calculus. "Then I thought I'd be a doctor, but organic chemistry did me in," Corr says with a chuckle.
He started thinking about law and, upon graduation, migrated down the seaboard to work as an intern on the staff of U.S. Sen. Warren Magnuson, where he learned the dance of legislation at the feet of the master. He recalls sitting in the office when Magnuson and Sen. Henry "Scoop" Jackson were on the speaker phone, trying to persuade Minnesota Sen. Walter "Fritz" Mondale to support federal funding for the supersonic transport.
"Jackson's approach was basically, 'Now you know that national park you want? You vote for the SST and you get that park. Don't vote for the SST, then no park,'" Corr says.
"Then Maggie speaks up: 'Fritz, you know people are really hurtin' in Washington 'cause of this SST thing. If you can help me out here, I won't forget it.'"
Corr favored Magnuson's approach.
After graduating from Columbia University School of Law in 1974, Corr came home and went to work for U.S. Attorney Stan Pitkin, who had played a key role in prosecuting the police payoff system. By this time, Seattle was beginning to recover from the turmoil of the '60s. The police department had been cleaned up; the schools integrated; and a new, younger generation of reformers, essentially Corr's generational peers, were moving into positions of influence.
Corr prosecuted an array of cases, including murder cases and a cocaine-smuggling charge against Seattle water ski-maker Herb O'Brien.
He loved the work but didn't aspire to be a career prosecutor. So in 1976, he moved over to Bogle & Gates, one of the city's most respected firms, where he dived into the complex practice of litigation. He tells the story of one early case in which the Swinomish tribe was threatening to dig up his client's gas pipeline. Corr obtained a court injunction and headed for the reservation to serve the papers, only to be met by a defiant tribal member "with crossed bandoliers, a rifle and a pistol. … Suddenly, civil litigation didn't seem so civil." But he got the papers served.
Over the next 20 years, Corr represented plaintiffs and defendants alike in issues such as products liability, malpractice, employment and intellectual property. In one case he represented 16 creditors in a successful effort to force a Kent-based satellite television company into bankruptcy. In another, Alaska Airlines hired him to defend a lawsuit by former competitor MarkAir; the case eventually settled.
In the late '70s, he found himself in the public limelight, representing rock stars Ann and Nancy Wilson in a multimillion-dollar case involving their recording contract. When they prevailed, the sisters presented him with gold and platinum records that remain in his office today.
As with any lawyer, the common denominator in all his cases is conflict resolution, he says. "That's why I wanted to be a lawyer. It's a civilized way to resolve conflict."
As his reputation spread in the legal community, Corr's private life mingled with that of his city. He married his wife, Laurie, whom he describes as "the best shadow juror I've ever had," bought a home in Seward Park, and raised two children. He remains very close to his four brothers. Kerry is a probation and parole officer; Casey a widely respected journalist who wrote for both city newspapers; Pat works in residential real estate and Chris in commercial real estate. When they get together, the conversations cover a broad range of Seattle politics and economics.
Corr involved himself in state Bar association business, chaired the Young Lawyers section, worked on AIDS issues and won the state Bar's President's Award in 1989.
If he had a breakthrough case, it might have been in the mid-1980s, when he found himself suing Microsoft founder Bill Gates, who was well on his way to becoming the world's richest man. Corr represented Seattle Computer Products, a mom-and-pop company that had originally developed the DOS operating system before signing it over to Microsoft in 1981. That software had fueled Microsoft's phenomenal growth, and SCP claimed it still had rights to the system, including Microsoft's updates to the system.
The complex case eventually filled hundreds of pages of documents, including Corr's intense deposition of Gates. The 1986 trial lasted three weeks, with Gates in the courtroom for much of the time. Corr's challenge was to make a highly technical case understandable to a jury, and he did so by placing a statue of a dog on his courtroom table. "This is a case about a dog named Spud," he told the jury. Gates, Corr said, had offered to raise and breed SCP's prize dog, "turn him into a champ, and as part of the deal, I'll always give you the pick of the litter."
The analogy worked. A subsequent poll showed the jury was leaning toward Corr's client when the parties settled, with Microsoft paying $925,000 for Seattle Computer's rights to DOS.
In the process, Corr learned his way around the emerging computer business. And after the settlement, he bought Microsoft stock.
Perhaps Corr's greatest trial didn't occur in court. It was in 1999, when the century-old Bogle & Gates, where he'd labored 23 years, suddenly disintegrated. Eight of his fellow partners had decided to leave, triggering what Corr calls a "run on the bank."
"It made no sense," he says. "Only two lawyers voted to continue, and I was one of them. I learned from the experience that a law firm needs forward-looking management to know how to invest your resources."
Deeply disappointed, Corr teamed up with William Cronin, his co-chair of Bogle's litigation department, to form their own firm. They rented space in Safeco Tower, which had been Seattle's first modern skyscraper, and started over.
"It worked great," Corr says. "We were smaller, more nimble, with more esprit de corps. And we were more profitable. It turns out that, in law, there are diseconomies of scale."
Corr took up where he had left off, litigating major cases involving major bankruptcies, legal malpractice, employment and more. He defended a gun manufacturer against a widely publicized lawsuit brought by families of the victims of the infamous D.C. snipers. And he went to bat for Nirvana against Courtney Love over the estate of Kurt Cobain. Both those cases settled out of court.
In 2003, he argued on behalf of the Hearst Corp. to help save the struggling Seattle Post-Intelligencer. Corr dived into the intricacies of publications law and eventually pressured the competing Seattle Times to pay Hearst $24 million.
Tony Rafel, a Seattle lawyer who looked up to Corr as a mentor, later had the opportunity to work with Corr on a difficult case. "In complex litigation, it's easy to get blown off course," Rafel says. "Kelly never loses sight of the objective, even in the storm of litigation. He's constantly asking, what is the other side actually claiming? How strong are their claims? He's constantly re-assessing the case."
While Corr has earned his reputation as a tough litigator, he remains well-liked—even by opposing lawyers. In one case, he represented a major fishing firm in a struggle over ownership of a fleet of oceangoing factory ships and hundreds of millions of dollars' worth of fishing rights. The litigation spanned four nations and four legal systems.
"It was a knock-down, drag-out, complicated case," says Dennis Moran, one of the opposing lawyers. "It was tough to keep things on an even keel. But finally we settled."
Six years later, Moran was working for another fishing company that became embroiled in an equally complex battle for control of the company. "I told my clients: I can't do this by myself. We need the A-team, the best lawyer possible to handle complicated litigation. We've got to get Kelly Corr." So they did.
"Kelly probably thought I hated his guts. But I knew him as a guy who fights hard, but ethically."
King County Superior Court Judge Richard McDermott says young lawyers have much to learn from the likes of Kelly Corr. "Younger lawyers don't get it," he says. "There's a trend toward nastier litigation, a tendency to pull underhanded tricks in order to win. Of course, a litigator has to be adversarial. You get paid to win, and I'm sure Kelly has irritated some people. Kelly is, from my experience and belief, extremely civil and appropriate to work with. He is a lawyer's lawyer, the kind of hardworking, skilled and intelligent attorney all of us would aspire to be."
Corr insists that, in law practice, nice guys need not finish last. Civility is not just the ethical course, but also the most effective, he says. It's something he learned years ago watching Magnuson work the U.S. Senate; watching his father deal with a corrupt police department.
That is the message he conveys to young lawyers, whether in a law school classroom or at a conference table. "I advise them to work hard because, if you don't, you'll lose. Tell the truth. Keep your word …
"And," he adds, "don't be a jerk."
Other Featured Articles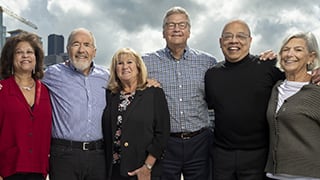 Going 25 for 25
Perennial Super Lawyers listees reflect on the past quarter-century Featuring David Allen, Jeffery P. Robinson, David J. Burman, Sheryl J. Willert, Katrin E. Frank, Janet H. Cheetham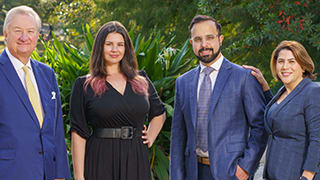 New Frontier
Four immigrant attorneys talk about their paths to law Featuring Erzsebet Pifko, George J. Fowler, III, , Pablo Isaza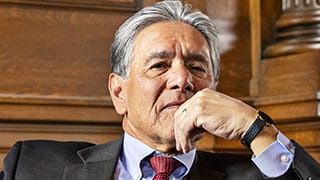 First Served
Sam Alba's long and storied legal legacy Featuring Samuel Alba