Will Ride for Charity
Steve Fitzer will beg, borrow  and bicycle to help kids
Published in 2007 Washington Super Lawyers magazine on June 1, 2007
Updated on August 6, 2019
Steve Fitzer would not fit most people's image of a competitive bicycle rider. The sandy-haired, 6-foot-2-inch Tacoma malpractice defense attorney at Burgess Fitzer has a bit of a paunch and readily admits he's no Lance Armstrong. Still, he's an eight-time winner of the annual three-day, 180-mile Courage Classic.
That's no mean feat, considering the steep course goes over Snoqualmie, Blewett and Stevens passes, all in one long weekend. 
He doesn't do it by relying on steroids. The "winning" is at fund-raising for the event, held to benefit the Child Abuse Intervention Department at Mary Bridge Children's Hospital and Health Center in Tacoma. In addition to winning eight Silver Sprockets—for top individual fundraiser—he also was the first individual racer to crack $100,000. 
"I'm almost 56, I have diabetes, mild asthma and some pains, but I have no qualms about e-mailing friends, acquaintances and lawyers," says Fitzer. "I just happen to be shameless in my ability to beg money from people in advance of a good cause."
Fitzer became concerned about the issue of child sexual abuse when he heard about a 1989 case in which a 7-year-old boy was raped in a park and left for dead. The sensational case led to the establishment of the Courage Classic in 1992. Fitzer started riding in the race three years later. 
"It will never end if you don't do something about it. You've got a lot of people raising money for cancer and heart attack [research], but this is [also] an important problem. This [the intervention department] is really a resource you don't find in many communities," Fitzer says. "This is money that goes directly to a hands-on program."
The Mary Bridge program helps survivors of abuse cope with their struggles. Since the program turns no one away, the bike race helps underwrite the effort. 
Fitzer and his wife, Bertha, a deputy prosecuting attorney for Pierce County, have participated in the event since 1995, riding in 10 of the last 12 classics. Their son, Fritz, a student at Lewis and Clark College in Portland, rides along. And the Fitzers recently created a fund-raising team—the Chain Gang—with several friends who also participate. 
Although Fitzer usually receives donated prizes—like a plasma or HD television set—for his efforts, he gives them to the hospital to be auctioned off later in the year. 
Fitzer admits it's harder to finish the race now than when he started participating, but that doesn't bother him too much.
"I'm not an athlete. I have a hard time getting over the hill, [but] that sort of pales in comparison to the challenges the kids have to meet every day."
Other Featured Articles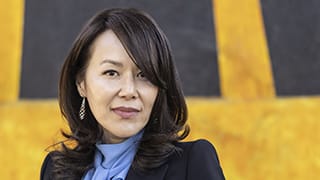 Serving the Underserved
Julia Yoo represents the female prisoners and others society has written off  Featuring Julia Yoo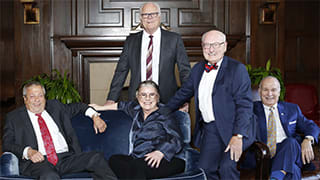 Law & Practice
Six pillars of the legal community look back on three decades of law Featuring Nancy Zalusky Berg, Michael V. Ciresi, Joseph S. Friedberg, Earl P. Gray, Kathleen M. Newman, Lewis A. Remele, Jr.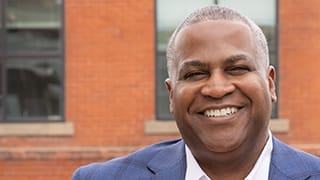 A Desire to Serve
Brian Newby has worked in the governor's office, spent three decades at his law firm, and retired from the Air Force with two stars