An Education in Helping Those in Need
The students in the Clinical Law Program at WVU College of Law learn while making a difference
Published in 2012 Virginia Super Lawyers magazine on December 12, 2012
Updated on May 27, 2022
In 2011, a Syrian woman came to the United States to visit her son, a student, as violent civil unrest intensified in her home country. Not wanting to return to Syria, where civilian death tolls were growing amidst reports of escalating violence, she overstayed her visa.
To remain safely in the U.S., she needed help. And to get that help, she turned to the Immigration Law Clinic of West Virginia University College of Law's Clinical Law Program. 
Third-year students in the program obtained protected status for both the son and mother, "so that they would not have to return to Syria," says program director and Steptoe & Johnson Professor of Law Marjorie McDiarmid.
Without the ILC, things could have ended differently, as other legal services cannot legally make their services available to those who are in the country illegally. "There's a whole lot of concern right now about people who are of Syrian nationality and the civil war that's essentially going on over there," says McDiarmid. "Just the other day we got another case in, so my guess is that we're going to be doing a fair number of those in the current climate."
The program's newest addition is the Land Use and Sustainable Development Law Clinic. It has worked with seven local governments on land use planning projects when the cities could not afford outside resources to create sustainable development plans. In 2012, it also completed an easement for public access near the New River Gorge National River to reach Bubba City, a rock-climbing destination. 
The program has had many successes over the past 35-plus years—such as its Entrepreneurship Law Clinic, which currently handles transactions and trademark certification for more than 40 clients—and more improvements are planned. "I'm hoping that we can build up some of the areas that we're now doing some work in," says McDiarmid. For example, the program's Child & Family Advocacy Clinic teamed up with West Virginia University Children's Hospital two years ago. Students in this clinic ease legal worries over housing and resolve custody disputes for divorced parents, so that they can focus on caring for their children.  
Through the program, 40 third-year students contribute more than 22,000 hours per school year. Those numbers have grown considerably, says McDiarmid, since she joined the faculty in 1986.
"To the extent that work can be done by students, it ought to be done by a student, because that's how they learn," says McDiarmid. "They're not law clerks. They're not doing research so that somebody else can argue a case. They're the ones who are arguing the cases. They're the ones writing the briefs. They're the ones in the immigration clinic who are putting together the files for submission to the various governmental agencies. And yeah, the faculty is going to look them over to make sure that we're not jeopardizing a client, but it's going to be the students who are going to be functioning as counsel.
"I believe strongly in clinical education … both as a vehicle for teaching new lawyers and as a way to provide service to the community," she says. "It's a fantastic way for students to get a legal education, and so I'm pleased when as many students as possible are able to participate."
Having students put in the time, with faculty to advise them, is especially important with cases like the Syrian mother hoping to escape civil strife. "That's literally potentially the difference," says McDiarmid, "between life and death for people." 
Other Featured Articles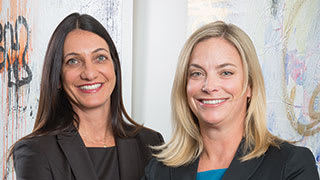 The Force of Nature and the Steadying Hand
How Iris Eytan and Dru Nielsen create magic—and not-guilty verdicts Featuring Dru Nielsen, Iris Eytan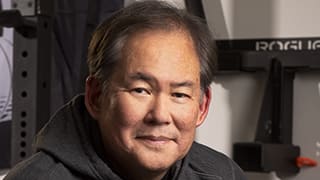 Heavylifting
Russell Aoki has built a reputation for taming terabytes—and set a record in deadlift Featuring Russell M. Aoki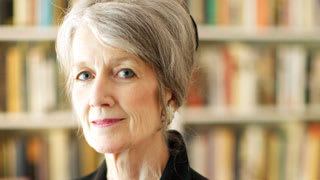 Morrow in the Middle
Williamsburg-based mediator Joan Morrow, who practices across the country, speaks about fundamental neutrality, navigating emotional minefields and going from gladiator mode to counselor mode Featuring Joan S. Morrow