Coming to Others' Defense
Deja Vishny teaches, trains and consults on what she learned as a public defender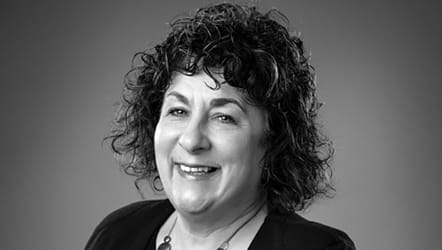 Published in 2023 Wisconsin Super Lawyers magazine
By Hannah Black on November 13, 2023
When Deja Vishny received a call in 2008 asking if she wanted to write a book on the Fourth Amendment and suppressing evidence, she was suspicious.
"I thought it was a prank," she recalls.
But she decided to return the call, which turned out to be from a representative of James Publishing. The book that resulted, Suppressing Criminal Evidence, is now in its fourth edition. Suppression of evidence is a focus Vishny's, along with police misconduct and false confessions. They're topics in which she developed a keen interest and expertise during her nearly 40-year career with the Wisconsin State Public Defender's Office.
Since leaving the office in 2018, Vishny has continued to represent a small number of clients. She also holds trainings on criminal defense topics, serves as an expert witness on ineffective assistance of counsel, and works as a consultant, specializing in false confession cases and homicides, especially those involving women who say they've acted in self-defense.
"Most people who are accused of homicide are men—there are not very many women, but I've represented a fair amount of them," Vishny says. "They, I think, across the board, have been victims of either physical, sexual or psychological abuse. … I've been able to serve these women by telling their stories."
Raised in the Chicago area by politically involved parents, Vishny says she was justice-minded from an early age. As a high schooler, she protested against the Vietnam War and in support of civil rights.
"I was particularly interested in issues of police abuse, because I had grown up witnessing police beating up protesters, killing Fred Hampton—all the kinds of corruption and excessive force that was
in the Chicago Police Department," Vishny says.
In July 1981, Ernest Lacy, a 22-year-old Black man, died while in Milwaukee police custody. According to media accounts from that time, Lacy was taken into custody following the report of a rape in the area, for which another man was ultimately arrested. Lacy's death and its handling by authorities led to massive protests in the city. When a New York nonprofit, the Center for Constitutional Rights, filed a complaint against the police officers involved and asked for volunteers to help with the hearing, Vishny, who had recently started working as a public defender, raised her hand.
"I would go to the public defender's office in the day, do my job, and come back to work on the trial in the evening," she says. "That was a really formative learning experience for me. I learned a lot about how to cross-examine police and how to question prosecution witnesses, because even though we were the plaintiffs representing [Lacy's family] and trying to get these cops fired, it's very much similar to criminal defense."
In 2020, Vishny helped represent the families of two men and a teenage boy who were fatally shot by a Wauwatosa police officer. "He resigned in lieu of being terminated," she says, adding that there are now civil rights cases pending. Vishny also represents Black Lives Matter protesters pro bono.
Vishny initially became interested in training other attorneys after attending the National Criminal Defense College in Macon, Georgia, in 1991. Energized by the thought of sharing what she'd learned with other public defenders, Vishny has taught at the school since 1998. In the late '90s, she became an adjunct professor at Marquette, and taught for many years.
"When I was a public defender, I wanted every client to feel like they had paid me a million dollars to do their case," Vishny says. "They were going to get the same from me as any very wealthy person who could hire private counsel. I was determined to provide that kind of service, and I think by training other people or consulting other people, I can help them do the same."
Her professional influence extends into her personal life. Her daughter, Hana Yamahiro, is an attorney with the King County Department of Public Defense in Seattle. Though Vishny never told Yamahiro to follow in her footsteps, the two have had many conversations about the impact of Vishny's career as Yamahiro was growing up. "I have a whole stack of Mother's Day cards about me inspiring her to be in this career. It's really sweet," Vishny says. "I think that's important for women—that we can be mothers and be professional women. And we can be good role models for our daughters about how we engage as professionals and in society."
Search attorney feature articles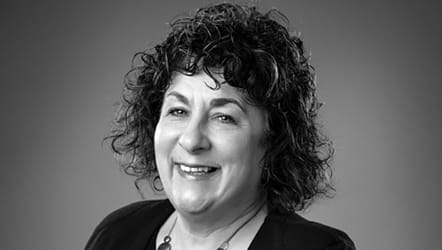 Featured lawyers
Helpful links
Other featured articles
Jany Martinez-Ward's personal tribulations inspired her to help the immigrant community
Dan Gustafson doesn't shy away from representing society's biggest pariahs
Former Gophers wide receiver Lee Hutton III traded in his pads for a thriving and diverse legal practice
View more articles featuring lawyers
Find top lawyers with confidence
The Super Lawyers patented selection process is peer influenced and research driven, selecting the top 5% of attorneys to the Super Lawyers lists each year. We know lawyers and make it easy to connect with them.
Find a lawyer near you