Q&A with Dean Strang
The Making a Murderer lawyer talks about Brendan Dassey's overturned sentence
Published in 2016 Wisconsin Super Lawyers magazine
By William Wagner on November 11, 2016
December's issue of Wisconsin Super Lawyers Magazine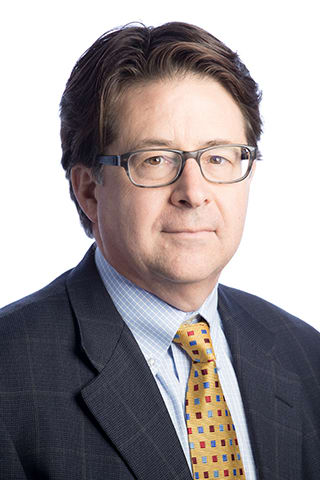 will feature a cover story on the career of Dean Strang. Strang made a name for himself as a Madison criminal defense attorney, but was propelled to celebrity status this past winter with the release of Netflix's Making a Murderer, a documentary series following the trials and incarcerations of Brendan Dassey and Steven Avery, who Strang helped defend. Strang been using this newfound fame to shed light on the criminal justice system, and has a lot to say on the subject—including the new development that Brendan Dassey's murder conviction was officially overturned.
Our cover story on Strang will be out in early December, but in the meantime, here are his thoughts on the recent ruling:
Super Lawyers: What was your initial reaction when you learned Dassey's conviction had been overturned—that his confession had been unconstitutionally coerced?
Dean Strang: I was heartened, for Brendan and his family, of course, but also for our courts. Sometimes I need a reminder that slow justice still is better than no justice.
SL: Do you think Making a Murderer and the ensuing publicity played a role in the conviction being overturned?
DS: Not directly, no. But I do think the film and ensuing publicity are part of the cultural context of Brendan Dassey's case now, and Steven Avery's, and that judges no more can avoid cultural context than you and I can.
SL: Although you didn't represent Dassey, you've been tangentially connected to his case. Do you feel any personal gratification regarding what's happened?
DS: No—at least not beyond being able to say that I know and admire Steve Drizin, Laura Nirider and Bob Dvorak, Brendan's post-conviction legal team. These are extraordinarily good lawyers who make me proud to be a lawyer, too.
SL: Does it give you hope that Avery's conviction may someday be overturned, too?
DS: I always have nurtured that hope.
Search attorney feature articles