About Amy White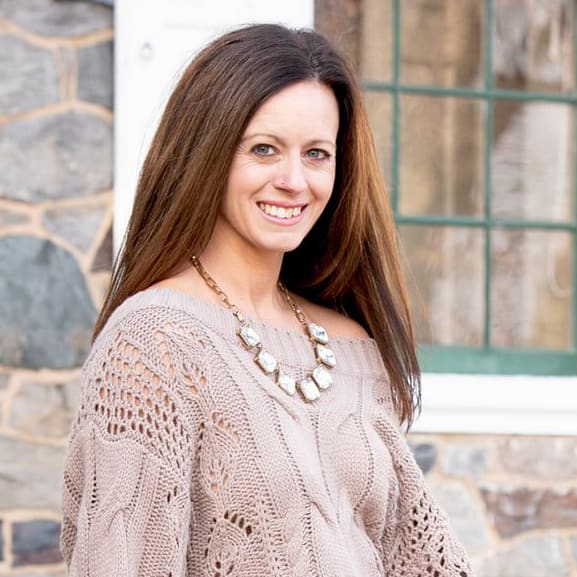 Amy White
Articles written
211
Amy White is a former senior editor at Super Lawyers having been with the magazine for 17 years. Prior to that, she was a sports columnist and feature writer for a daily newspaper in Pennsylvania. Her freelance work can be found in Delaware Today Magazine, Mainline Today, Brandywine Hunt, Philadelphia Style and Delaware Beach Life. She is an adjunct professor of writing at the University of Delaware, where she graduated with a journalism degree. She also holds an MFA in publishing and creative writing from Rosemont College and has served as line editor on poetry anthologies and works of contemporary fiction. She loves baseball, bikes, books and coffee.
Articles written by Amy White
She used to have bold ideas on how to run a firm; now she's using them
Here's the thing about Suzanne Cerra: Her easy manner and quick laugh could charm the rattle off a snake, but if you don't think she's flexing serious muscle under the sleeves of her silk blouse, you're mistaken. "I'll never forget taking one deposition … My adversary was an older gentleman, 20 years my senior," says the petite Cerra. "After, like, four minutes he was trying to walk all over me, impose objections that were absolutely inappropriate. I was not going to be walked …
Antitrust attorney Amy Manning's got the beat
Her fingers have tickled ivories, thumped bongos and held onto microphones all over Chicago's karaoke scene; but only one instrument has been Amy Manning's passion since she was a child. "I started playing the drums in the fifth grade," the McGuireWoods partner says. "I had an older male cousin who had this silver drum set and I idolized him. I thought it would be super cool to play." Her hobby intensified in high school. One problem: "When I got to high school, the other [male] …
Jeffrey Nusinov used to fix what you used to wind on your wrist
In a previous life, Jeffrey Nusinov, managing partner of Fisher & Winner, was quite possibly the youngest master watchmaker in Baltimore. "My great-grandfather, who came over from Russia in the early 1900s, opened our first jewelry store in downtown Baltimore at East Baltimore Street," says Nusinov, who worked in the biz from 1989 to 1997. The store, Charles Nusinov & Sons, allowed Nusinov an interesting alternative to what most of his schoolmates did after the final bell rang. "I …
Jeff Kobs is digging in Jordan for a biblical hotspot
Compared to what Jeff Kobs sifts through in his free time, digging through discovery is a cakewalk. For the past four years, the personal injury lawyer with Fort Worth's Kobs, Haney & Hundley has traveled to Tall el-Hammam, Jordan, an ancient city eight miles northeast of the Dead Sea that is the site of a massive excavation project. "To be fair, I am not an archeologist," he says. "[The archeologists] all sit around with their important-looking brushes; I carry buckets of dirt and …
Utahan John Pearce's travels abroad taught him to be grateful for freedoms at home
Though he was born and bred in Utah, John Pearce knows what it's like to live on the other side of the pond. "I spent sixth grade at the Lord Lawson School in Birtley, in the North of England, my mother's hometown," he says. "I went from this suburb of Salt Lake to wearing a tie and a sweater and a jacket to school. It was terrible." Pearce and his parents would often travel to England, opting for an extended visit one year. Though he developed an ardent dislike for neckties and polyester …
Rick Grimaldi has opinions and isn't afraid to share them over AM radio
Talk radio hosts can't expect every on-air guest to be a surefire hit. And when a lackluster guest tanks, live over AM waves, it's not hard to imagine the hosts dissing the poor sap behind closed doors. But what happens when a host forgets to push that all-important "off" button on his mic before launching into his tirade? "Guilty," says a laughing Rick Grimaldi, managing partner at Jackson Lewis' Philadelphia office who moonlights as a host on "The Big Talker 1210." "I was going on about how …
The pressure on immigration lawyer Elena Park
Elena Park is worried about her client. "She's so afraid and alone," she says. The woman is a young Iraqi on the run from gangs in her country. The trouble started when they learned she was working as an interpreter for the U.S. military. They killed her father. Then her brother. Then her fiancé. She was abducted and tortured but escaped. That was two years ago. Park, who heads the immigration practice at Cozen O'Connor, has tried everything to get her client into the country, even …
When Marina Solo arrived in America 16 years ago, religious freedoms, and Halloween, were foreign concepts
On Nov. 1, 1992, Marina Solo and her family arrived in America from crumbling communist Russia. "The conditions at home were unstable," says Solo, a 33-year-old partner at Greenbaum, Rowe, Smith & Davis. "Judaism was not tolerated, and it was scary to be there." Fueled by the desire for better lives and religious freedom, the Solos came to America, settling in New Jersey. "It's sad to leave friends and family, but we viewed America as a land of opportunity," she says. "You can build your …
Make that Gator McCoy  
By day, Steven D. Irwin is a partner at Leech Tishman in Pittsburgh and a governor-nominated member of the Pennsylvania Securities Commission. By night, he's Gator McCoy, accordion player. McCoy is Irwin's persona in The Surreal McCoys (TSM), an all-lawyer whiskey-soaked psychobilly musical assault. The other McCoys are Billy Saul, Clint, Goat Boy, Elvis and Cletus. "The McCoys is the greatest thing," he says. "They give me crap about going to Georgetown and Harvard, but I'm willing to pretend …
Some quick tips to tell if mediation is right for you
There are times when matters just have to be settled in court, but many legal professionals encourage alternative dispute resolution—working things through with the help of a mediator—when possible.    One area in which mediation is becoming popular is family law. In the beginning stages of separation, couples may be weighing divorce options:  litigation or mediation.     Says Howard Bartlett, an alternative dispute resolution attorney with Bartlett Pollock & Besk in Seattle, "I …
Find top lawyers with confidence
The Super Lawyers patented selection process is peer influenced and research driven, selecting the top 5% of attorneys to the Super Lawyers lists each year. We know lawyers and make it easy to connect with them.
Find a lawyer near you