About Carole Hawkins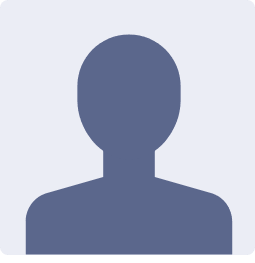 Carole Hawkins
Articles written
12
Carole Hawkins is full-time freelance journalist who has written more than 2,000 articles on business and public policy for The Florida Times-Union, Jacksonville Business Journal and other regional newspapers. She has received awards from the Georgia Press Association and the Florida Press Club for business and feature writing.
Articles written by Carole Hawkins
Ashley Pack's devotion to her son informs her legal practice, and vice-versa
To be a lawyer is to advocate. But for Ashley Pack, her son's struggle with a rare genetic disorder has brought personal insight into what that means. Alex was born with a chromosomal abnormality identified in only a handful of people in the world. The neurological damage left him with motor difficulties; he will need 24-hour care for the rest of his life. "If you met him, you'd only understand maybe 30% to 40% of what he's saying. But he still has needs and wants and desires like all …
When you should, and maybe shouldn't, adopt your stepchildren
If you marry someone with children and help raise them, it already feels like you're their parent. But should you make it official and adopt them? Adopting stepchildren is a big decision, but it's often a very happy one, says Elizabeth A. Douglas, owner of the Douglas Family Law Group in White Plains. "The vast majority of stepparents adopt in order to close the loop within the family unit," Douglas says. "They've spent a long time, sometimes years, raising the child, and it …
Childhood struggles directed Sylvia Cardona toward the law—as well as public service
Getting a class action notice in the mail is not usually a frightening thing—unless you're new to the country or speak little English. Sylvia Cardona's father, a Mexican immigrant, received such a letter when she was in middle school. Nobody knew what it meant, and Cardona remembers the anxiety that crossed her father's face. He had her call the 800 number to make sure everything was OK. The representative at the other end said her father didn't need to do anything if he didn't want …
How a stint at a record label led Lorri Lomnitzer to intellectual property law
Lorri Lomnitzer has spent much of her legal career making sure musicians are treated fairly. As for herself? "I don't sing. I don't create music," she says. "[I'm] pretty much tone-deaf." But she does enjoy the company of musicians—and playing a role in their success. "Sometimes I hear raw notes from the studio and I get to see that evolve all the way into a Top 40 hit," Lomnitzer says. "It's like watching the growth of a baby."  Born in Montreal and raised in L.A. …
Your rights during a traffic stop
Getting pulled over for a traffic infraction never makes your day. It's even more stressful if the police then ask to search your car. What exactly are the rules? It all depends on the circumstances, says Liz Crotty, a criminal defense attorney at Crotty Saland. "The police must have reasonable suspicion of criminal activity to search, and they must be able to articulate that suspicion," she says. Probable Cause and Warrantless Searches It's basic civics. The Fourth Amendment protects …
Elaine Tso makes it her business to care for Northeast Ohio's Asian population
As a child, Elaine Tso often sat in doctors' waiting rooms while her mother acted as a volunteer interpreter between pregnant Asian women and their obstetricians, who were neither female nor Asian. Tso remembers sometimes seeing the women cry. "When you grow up," her mother told her, "you need to become a doctor so there is a comforting face that represents this community." Tso may have taken a different career path, but she took her mother's words to heart.  A law professor …
Sonakshi Kapoor was told a girl couldn't join the family business—so she became a lawyer instead
As a young girl, Sonakshi Kapoor loved hanging around her father's agricultural-sales company, watching traders haggle over the local sugar cane crop.  "It was fascinating to me. I didn't understand the exact details, but I saw the transactions," she says. "There was all this energy. It was a world where everybody would be so passionate about sugar or another agricultural commodity." She assumed that she, too, would someday join the company. But when she mentioned this to her …
Carol LoCicero fights for her media clients' constitutional rights
Imagine a world in which Nixon didn't have to release the Watergate tapes, the federal government was able to block the Pentagon Papers from being published, and The Boston Globe couldn't unseal court records revealing decades of child molestation by priests.  That world will never exist—at least, not if Carol LoCicero has anything to say about it. The Tampa media and intellectual property attorney focuses on First Amendment litigation at Thomas & LoCicero, which she co-founded in …
What senior Floridians need to know
With all the other challenges facing aging Americans, a deadly new one was added this year: the highly contagious coronavirus, especially risky for older adults. Visitor Bans During the COVID-19 Pandemic When visitors were banned at Florida assisted living facilities because of COVID-19, family members panicked. Would their elderly loved ones become lonely? Would they catch a COVID-19 infection from others?  But Jill Ginsberg, an elder law attorney at Ginsberg Shulman in Fort Lauderdale, …
Who's at fault, who pays, and what do you do?
Money disputes are a quick way to lose a friend. So, what happens in the nightmare scenario in which someone slips and falls at your home? In a perfect world, your homeowners' insurance pays and all is well. But the insurance company might blame your friend instead—and it could be right. The party liable under Florida law depends on three things: Why the guest was there Whether the property owner was reasonably careful Whether the friend was using common sense Florida Homeowners' …
Find top lawyers with confidence
The Super Lawyers patented selection process is peer influenced and research driven, selecting the top 5% of attorneys to the Super Lawyers lists each year. We know lawyers and make it easy to connect with them.
Find a lawyer near you