About Jim Walsh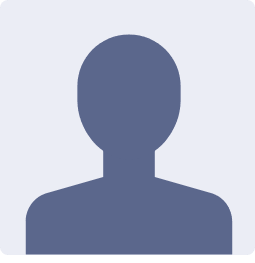 Jim Walsh
Articles written
70
Jim Walsh is an award-winning author, journalist, writer, and songwriter from Minneapolis. An alumnus of the University of Minnesota School of Journalism and Mass Communication, and a John S. Knight fellow at Stanford University, his work has appeared in Rolling Stone, The New York Times, the St. Paul Pioneer Press, and many other publications. He is the author of The Replacements: All Over But the Shouting: An Oral History; Gold Experience: Following Prince in the '90s; and Bar Yarns and Manic-Depressive Mixtapes: Jim Walsh on Music from Minneapolis to the Outer Limits.
Articles written by Jim Walsh
Stephen P. Hurley fights 'the 21st-century version of lynching'
Stephen P. Hurley's office, tucked into the far reaches of the stylish fourth-floor law firm of Hurley, Burish and Stanton in downtown Madison, is perhaps best defined by what sits outside it: two chairs on a patio. They offer an oasis for the many lost souls who sat there and put their future in Hurley's hands.   Inside, hanging on the wall over his computer, you'll find the requisite undergrad and law school diplomas—Knox College and the University of Illinois College of Law at …
Patriotic clichés are easy to spout. But for three young Los Angeles-area attorneys, immigration to this country really did grant them life, liberty and the pursuit of happiness
KGB: Nyet! Olga: Da! Olga Berson came to America as part of the first bilateral U.S.-U.S.S.R. college exchange program in 1988. Before her semester at Dartmouth even began, however, the KGB warned her that her family would face problems if she was tempted to not return to Russia. Berson finished her semester and promptly headed home to continue her science education in Moscow. But as the Soviet Union crumbled, so did the Russian economy. There were lines in Moscow for milk and bread. Career …
Karie Cattanach is still sinking threes as Dane County assistant D.A.
"Shooting the three is an art form. It's an elation. It brings a smile to my face. If it's going in, I can feel myself going, 'Yep, that one's good.' And when you're in the zone, you could take it from half-court and you know it's going in." That's Karie Davenport Cattanach, 33, assistant district attorney for Dane County, talking about the passion that has been at the center of her life since she was a girl: basketball. "My dad was a basketball coach," she says, "so …
Two attorneys describe their post-hurricane legal work
It's been a little more than a year since Hurricane Katrina ripped through New Orleans and the Gulf Coast; a little more than a year since thousands were killed or displaced; a little more than a year since lives were shattered and hopes ravaged.   And so much still needs to be done.   Many remain without permanent shelter, or without work, or without the means rebuild their lives. For twoMid-South attorneys, the stories of these people are more than newspaper clippings or stories on the …
Putting away BTK was just another episode in Nola Tedesco Foulston's made-for-TV life
Imagine the poor screenwriter who heads to Hollywood pitching this script: A young woman of Italian descent leaves New York to attend college in Kansas. She majors in theater, with dreams of returning to stardom, or riches, in the Big Apple. Instead, she discovers a need to make the world a better place. She eventually chooses a career in the law, becomes a hard-boiled prosecutor who locks away sex offenders and serial killers, and twice appears before the United States Supreme Court. She's …
Mark Werbner finds a novel way to fight terrorism
From the beginning, it was much more than a lawsuit to Mark Werbner. A calling?   Perhaps. Fate? If you believe in that. Those so inclined could even consider it the intervention of a divine hand.   Call it what you will. But when an East Coast attorney seeking to combat terrorists by hitting their finances sought out the Dallas lawyer for help, he did so with no idea of Werbner's background. No hint that Werbner had helped Jews around the world immigrate to Israel. No clue that Werbner, …
Sean Connelly put McVeigh away
You will find stories within these pages about superstar attorneys who've yearned for a career in the law since arguing with their parents for second helpings of dessert. You will see tales of legal hotshots who've made so much money for their clients — and themselves — that they could build their own museum of modern art. And you will read stories of super lawyers who have been the top student in every school they attended. Sean Connelly isn't one of those guys. Now, don't …
Grappling with the right to life
There were days, Earnest Wotring admits, when he was happy his baby cried. Nights when he was thrilled to deal with diaper rash, colic or even a slight fever. Weeks when he welcomed being deprived of sleep by 2 a.m. feedings.   Why? At the same time that new dad Wotring and his wife, Ju, were wearied and worn out by a new baby at home, the up-and-coming lawyer was working on the biggest case of his life — arguing to remove another baby, a terminally ill baby, from life support. When you …
Stephen Susman keeps winning and winning and winning
Steve Susman's success — he's among the most sought-after attorneys in the country — would be no surprise to any of his Yale classmates who knew him when he was waiting tables in the school's dining hall. Susman hated the job and he soon found other, smarter ways to make money — and lots of it. Did his rich classmates want to go to Europe? Susman turned travel agent, chartering flights to Europe and getting Eurail passes for them. Too busy to do your own laundry? He ran a student …
His clients — from Big Tobacco to nuclear weapons plants — aren't always popular, but no matter: David Bernick knows how to win over a jury
If the sun was shining, a visitor to David Bernick's 59th-floor office on downtown Chicago's lakeshore would be treated to quite a view. But there is no sun on this late December day. A heavy fog shrouds the old Amoco building overlooking Lake Michigan and the rest of downtown, blanketing it in a mysterious white material as translucent as slush.   No matter. Bernick, a small, fit, black-haired man who just turned 50 but probably still gets carded whenever he walks into a Loop pub, simply …
Find top lawyers with confidence
The Super Lawyers patented selection process is peer influenced and research driven, selecting the top 5% of attorneys to the Super Lawyers lists each year. We know lawyers and make it easy to connect with them.
Find a lawyer near you