About Joe Mullich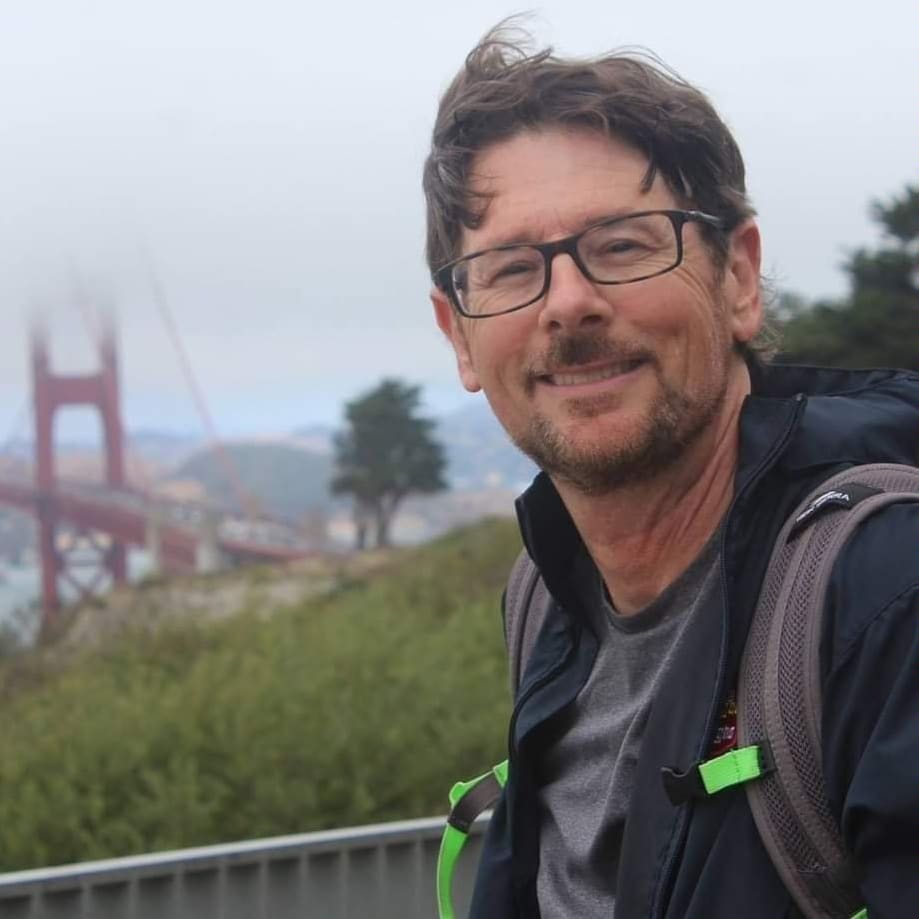 Joe Mullich
Articles written
69
Joe Mullich's writing has appeared in more than 500 publications, ranging from the Wall Street Journal, Harvard Business Review, and Wired Magazine to Consumer Reports, Cosmopolitan, and The Onion. He has received more than four dozen writing awards from the National Society of Newspaper Columnists, National Headliners, International Society of Weekly Newspaper Editors, LA Press Club, and other press organizations. He has written more than 50 stories for Super Lawyers, including regular cover features in Southern California. The common thread in his work is story telling—relating even the most complex topics in terms of the effect on people.
Articles written by Joe Mullich
Bringing beauty to the business of law
Burbank attorney John Fagerholm was sure his case would go to trial. His client, an older man, put some real estate in his younger girlfriend's name—and then they broke up. "It was about real estate, but it was really about the emotions—like who got the dog," Fagerholm says. On top of that, Fagerholm hated—absolutely hated—the opposing attorney. "He was one of these guys from the mid-'80s who are trained to get as much as they can, no matter what's fair or what the facts …
By keeping lawsuit costs low, and thinking like a businessman, this general counsel has presided over a doubling of company revenues
Michael Baroni, general counsel and secretary for BSH Home Appliances Corp., is bubbling with excitement because he just hired a paralegal. That may seem a trifling matter for the top lawyer of a fast-growing, several-hundred-million-dollar company that makes such iconic appliances as Thermador cooking devices. However, in this case, having a paralegal effectively doubles the entire legal department, which until now has consisted only of Baroni. Baroni sits behind his computer in his office at …
Whether he's representing a princess or an accused terrorist, San Diego's Jonathan Montag fights for immigrant rights
Jonathan Montag—his shirtsleeves rolled up and wearing no tie during this slow, casual morning between Christmas and New Year's Eve—ambles by the waiting room at Montag & Nadalin, which is filled with posters of far-flung, exotic locales: Paris, Venice, Egypt. A colleague stops him in the hallway to confer about an immigration visa for a client who desperately wants to remain in San Diego. Montag answers his colleague's questions and settles into the chair in his cluttered office, …
Welcome to the Winston McKesson files of formerly lost cases
In the parking lot of the swank Pacific Dining Car restaurant, as red-vested valets stare off into the distance, attorney Winston "Kevin" McKesson suddenly inches toe-to-toe with me and points a shotgun at my chest. It's not a real shotgun, mind you, just McKesson's pantomime of a trial he handled five years ago in Visalia, Calif., when a group of black kids was charged with attacking a group of mostly white kids.   For a moment, though, the shotgun sure feels real to me; a frenzy of …
Mitch Mitchell doesn't just represent artists and writers, he is one himself
Mitch Mitchell, a partner in the recently launched law firm Arai Mitchell, is talking about bridges, specifically the theory that centuries ago Native Americans and Asians traveled over a land bridge and influenced one another's art styles. "They share a similar philosophical viewpoint about man's relationship with nature," he notes.   Mitchell has a personal take on that connection, since his father was a Comanche Indian and his mother a Japanese American, but the bridge metaphor cuts …
How diminutive Debra Yang took on L.A.'s bad guys and won
The secretary for Debra Wong Yang, the U.S. Attorney for California's Central District, calls a reporter to postpone an interview scheduled for the next day. Ms. Yang, she explains, has to give a press conference about a big human-trafficking bust where law officers searched 50 brothels and arrested 27 people. On the day of the rescheduled interview, the secretary comes out to the reporter in the waiting room and apologizes again — would the reporter mind delaying the interview another half …
Jeff Lenkov's clients love him, and it's not just because of the pet rocks
As a litigation specialist for Federated Department Stores, Rob Diesel receives all sorts of business cards, brochures and newsletters from lawyers who would like to get his business. But only one lawyer has ever sent him a bobble-head doll of himself: Jeffrey M. Lenkov, a partner at Manning & Marder.   "He's a character," Diesel says. "Initially, some people around here had reservations about him because of that, but I like the personal touch."   What Diesel really likes is the …
Bill Jackson had to make a tough decision: stick by his client or stick up for his bankbook
Bill Jackson speaks with the calm drawl of a native Houstonian, but something happened in the summer of 2001 that challenged even his unflappable nature. Jackson had just filed the biggest case of his career, representing the Port of Houston against a neighboring pesticide plant that had contaminated soil and groundwater with DDT and other chemicals. Soon afterward, his firm, Mayor, Day, Caldwell & Keeton, announced its merger with the law firm that was on the defendants' side of the Port …
Carole Handler's very apt appellation
Carole Handler likes to say she has three children. One daughter, Lani, is following her footsteps into law school. Her other daughter, Alisa, is a professor of literature who recently got married in the ultimate land of the romance language, Paris. She speaks about all of her children with deep affection, but it's obvious that the third child, Peter, is the black sheep. He's the one who often kept her up until three in the morning, pondering how to handle the unending trouble he was in.   …
Find top lawyers with confidence
The Super Lawyers patented selection process is peer influenced and research driven, selecting the top 5% of attorneys to the Super Lawyers lists each year. We know lawyers and make it easy to connect with them.
Find a lawyer near you