About Trevor Kupfer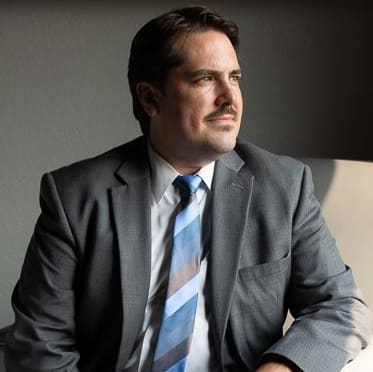 Trevor Kupfer
Articles written
183
Trevor Kupfer is a senior editor on Super Lawyers' staff. He is editor of the Illinois, South Carolina, Michigan, and Wisconsin magazines, in addition to being a writer and fact-checker of Super Lawyers' other projects. He has a degree in journalism from an accredited program (University of Wisconsin-Eau Claire) and has written for such newspapers and magazines as Eau Claire Leader-Telegram, Volume One, Wisconsin State Journal, The Capital Times, Global Food Forums, and various publications under the groups Tribune Media Services, Capital Newspapers, and Conley Media. He has served on crime and courts beats and, in college, he aided an investigation through the Wisconsin Innocence Project.
Articles written by Trevor Kupfer
Samuel Himmelstein's tenants rights practice includes the NYC landmark
It's where Arthur C. Clarke wrote 2001: A Space Odyssey, where Andy Warhol shot Chelsea Girls, and where Dylan Thomas became sick and Nancy Spungen died. It's been celebrated in songs by Bob Dylan and Leonard Cohen, and its former guests include some of the great artists of the 20th century: Diego Rivera and Stanley Kubrick; Tennessee Williams and Sam Shepard; Edith Piaf, Jimi Hendrix and Patti Smith. But the Hotel Chelsea isn't just an iconic landmark. It's also a place where people …
When Bob Bennett stands against wrongdoers in the police and elsewhere, it's a no-holds-barred street fight
Though Bob Bennett has notched loads of impressive settlements and verdicts over the last 50 years, it's difficult for him to rattle off figures. He doesn't seek out the spotlight. He doesn't savor courtroom oration like big opening or closing statements, and he's not terribly fond of talking about himself. But mention his cases and his eyes light up. "He has an inextinguishable fire to help those who have been wronged," says his friend and Robins Kaplan colleague Phil Sieff. "He …
When he needed life lessons for his children, Daniel Draisen started getting kids
Starting at about age 10, Daniel Draisen would pitch in at his parents' music store by breaking down boxes and sweeping floors. "It taught me about life, about money and responsibility," he recalls. So when Draisen started having children—he has three boys, ages 6, 8 and 12—he wanted to give them a similar experience. "But it's not like I can bring them into my office to help write briefs or do pleadings," he says. "So we started acquiring some land behind our home and created …
That's what David Blanchard hopes to do with two class action cases against UIA
David Blanchard has been spending so much time on cases against the Michigan Unemployment Insurance Agency over the past decade that he's starting to refer to fixing it as "a long-term hobby." The employment litigator at Blanchard & Walker in Ann Arbor made some waves late last year when Court of Claims Judge Brock Swartzle put a stop to UIA's attempt to recollect benefits from more than 1.8 million workers who received them during the pandemic. The injunction is tied to a class …
Three attorneys credit their passion, resolve and success to their paralegal pasts
As Karri Bertrand was working toward becoming an advanced certified paralegal in 2005, a close friend started going through a bad divorce. "It was devastating to me," she recalls. "It was a domestic violence situation where, over years, I talked her into leaving him. Then she got victimized by the court. She didn't have any money, so no lawyer. She lost her kids, her house, and ended up paying him child support. Everything that could go wrong did." It was then that Bertrand decided to …
Steve van Stempvoort and Andy Portinga's unconventional petition for cert on behalf of The Onion
In 2022, two attorneys at Miller Johnson's Grand Rapids office filed this petition for cert to the Supreme Court in support of Anthony Novak. The fun part: It was on behalf of The Onion, America's premier source for satirical news. In early March, a week after SCOTUS denied cert in the underlying case (Novak v. City of Parma), we caught up with the attorneys to discuss the moderately famous filing. Super Lawyers: So it's a bummer the Supreme Court just denied cert. Stephen van Stempvoort: …
The many organizations where Annemarie Kill has volunteered
Annemarie Kill loves stories about attorneys giving back through volunteerism. "It's inspiring and makes me proud to be a lawyer," she says. "You read things like that and think, 'I'm in a profession. This is a calling.'" Kill has been plenty involved over the years, too. "Usually someone reaches out and asks me to be a part of something, then I'll get involved if I find it exciting or think I can make a difference," she says. "I've had a wide array of experiences over …
Ever-changing workers' comp laws make it hard for employees to go it alone
In the early days of Missouri's workers' compensation laws, employers were tasked with furnishing compensation, irrespective of negligence, for the injury of an employee in an "accident arising out of or in the scope of his employment." Nowadays, the statute reads, "An injury by accident is compensable only if the accident was the prevailing factor in causing both the resulting medical condition and disability." Explains Nancy R. Mogab, a workers' compensation lawyer at Curtis, …
What agreeing to 'terms and conditions' means for your rights
Whenever you open a bank account, sign up for a credit card, or even download an app, it comes with a lengthy account-holder agreement, a long scroll of terms and conditions. And when you click "agree" or sign the dotted line, one of the many contractual conditions you've probably agreed to is an arbitration clause. "People don't know that provision is in there," says Joseph H. Mizrahi, a partner at Mizrahi Kroub LLP. "That's unfortunate because they're losing a crucial …
How Joshua Gropper's brother inspired his career path
Joshua Gropper was in his second year of law school at Boston University in 1989 when he was awakened by a 5 a.m. phone call from his father. "There was a horrible house fire down in New York," he recalls his father saying. "Your brother may not make it. Get on a flight." Danny was 21, living in a townhouse in Island Park with fellow Hofstra students, when the fire broke out. "No one really knows how it started, but the smoke alarm didn't work, and he got trapped in there," …
Find top lawyers with confidence
The Super Lawyers patented selection process is peer influenced and research driven, selecting the top 5% of attorneys to the Super Lawyers lists each year. We know lawyers and make it easy to connect with them.
Find a lawyer near you