Selma Bound
Who says you can't go home again? Not Terri Sewell.  
Published in 2008 Alabama Super Lawyers magazine on May 7, 2008
Updated on March 4, 2020
Terri Sewell was already working when she was only 9 years old. The daughter of a librarian, she led story time at the Selma Public Library. "I would read about these places around the world and wanted to see them," Sewell remembers. "I would think, 'I don't know how I am going to see Big Ben, but I'm going to get there.'"
She got her chance 15 years later while studying as a Commonwealth Scholar at Oxford University. Her undergraduate degree had already taken her to Princeton, N.J., where in 1986 she was named a top 10 collegiate woman by Glamour magazine and subsequently featured on NBC's Today show. At Oxford, she had the chance to not only study politics but live it, when she worked on the campaigns of three of the first four black members elected to Parliament in 1987.
"It was an incredible inspiration," says Sewell, who turned her master's thesis into a book, Black Tribunes: Race and Representation in British Politics.
This wasn't the first time she'd been surrounded and inspired by history. She recounts the stories her parents told her of the marches through Selma in the 1960s, which she says gave "pointed importance to my little town." The first African-American valedictorian at her high school, she says she is "a by-product of the civil rights movement and Selma. Everything I accomplished, I accomplished because of the people back home."
So it's no surprise that after attending Harvard Law School and working 10 years as a securities lawyer on Wall Street with Davis, Polk & Wardwell, Sewell decided it was time to return. "I never really thought when I went to Princeton that I would stay gone," Sewell says. "Working in New York was exciting, but it had no real sense of community."
In 2004, Sewell left the "land of 3,000 billable hours." Now a public finance attorney at Birmingham-based Maynard, Cooper and Gale, she represents cities, counties, school boards, universities, airports, utility systems, hospitals and other public entities. She has carved out a niche in educational finance, assisting historically black colleges. It is a dream, she says, not only to be able to practice law close to her family, but to "give back to the community and help bring about institutional change" through bonds and other public initiatives.
As a philanthropist, Sewell doesn't just give money. She gives her time, serving on the governing boards of the Alabama Council on Economic Education and St. Vincent's Hospital Foundation. "I look forward to seeing the state grow and become more vibrant," says Sewell. "There is positive energy, and bond law is part of economic vibrancy. It's a joy."        
Other Featured Articles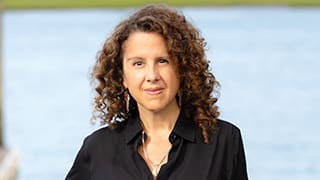 The Complete and Total Badass
Nina Pirrotti on fighting the good fight Featuring Nina T. Pirrotti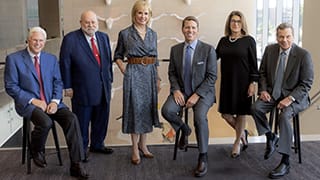 Going 20 for 20
Seven perennial Texas Super Lawyers listees reflect on the last 20 years Featuring Charla G. Aldous, Frank L. Branson, Deborah Hankinson, David E. Keltner, Mark Lanier, Richard Warren Mithoff, John Zavitsanos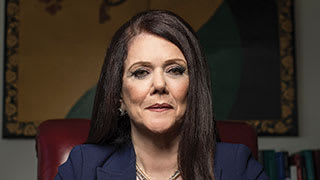 Unwinnable
Kathleen Zellner lives for impossible cases, including Steven Avery's Featuring Kathleen T. Zellner