Back Pay
Ruth D. Kahn works with Holocaust survivors
Published in 2013 Southern California Super Lawyers magazine on January 21, 2013
Updated on February 16, 2017
In 2011, Ruth D. Kahn, awaiting a new trial motion in a toxic tort case that had consumed her practice for months, agreed to do 25 hours of pro bono work through Bet Tzedek Legal Services to help a Holocaust survivor obtain a pension for work she performed in the ghettos.
Then she heard the survivor's story.
Ann was born in Czechoslovakia and as a young child taught herself to sew. During World War II, she used her sewing talents to survive, mending torn articles of clothing. The rest of Ann's family died in the Holocaust, but she survived, married, and moved to several countries before settling in Los Angeles in the 1950s. She taught herself English and put herself through school, then used her sewing talent to become a dressmaker. She wound up designing the dress for the Hollywood Bowl debut of a nationally known singer.
Kahn, a partner at Steptoe & Johnson, was hooked. "I was just so inspired by her story and how she prospered in the face of adversity that I thought, 'I want to meet more people like this,'" she says.
Instead of 25 hours, Kahn ended up taking on more than 25 clients. Her dedication earned her Bet Tzedek's Pro Bono Attorney of the Year award for 2012.
While her primary work was securing compensation from the German government for the work her clients performed—from babysitting children to digging holes in the streets, from cleaning human waste to baking bread—Kahn obtained separate retainer agreements in order to apply to other programs for which her clients qualifi ed.
Kahn says pension payments varied based on factors such as the individual's age, length of stay in the ghetto and type of work. Payouts for Kahn's clients ranged from $400 to $2,000 per month for life, and she estimates the time from initial meeting to payment was between six and 18 months.
It was an emotional time. "I do take Kleenex with me, I do get teary-eyed, but I also really try to remain impartial, and—without sounding harsh—staying a little distant because I'm not their daughter, I'm not their granddaughter," Kahn says. "If they hug me, I will hug them back. Sometimes I'll hug them fi rst. But I can't allow myself to get 100 percent caught up in their lives and their situations.
"I'm the lawyer. They've come to me for professional advice. My job is to give them advice, to give them counsel, to give them a friendly, sympathetic ear, but there needs to be arm's length distance there."
Still, she was able to maintain a close bond with her clients, in a way that differed greatly from that of her corporate clients. "Afterward, [the pro bono clients] all send a handwritten thank-you note on some kind of stationery," says Kahn. "That's so touching, particularly in this day and age where nobody sends handwritten thank-you notes. Some of them, their hands are crippled with arthritis, and I know it's not so easy for them to write. That makes me treasure the handwritten thank-you note even more."
Other Featured Articles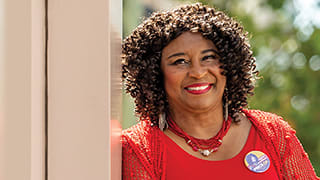 The Full Perspective
Pamela Price has been lawyer, plaintiff and defendant. Next up: Alameda County D.A.? Featuring Pamela Y. Price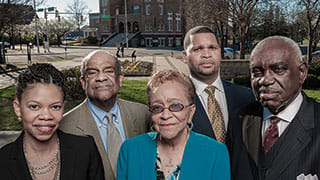 'We've Come a Rather Remarkable Way'
An oral history of civil rights and the African-American bar 60 years after Montgomery Featuring Kendall C. Dunson, G. Courtney French, Fred D. Gray, , Derrick A. Mills, Kenneth O. Simon, Stephanie Mays, Danielle Ward Mason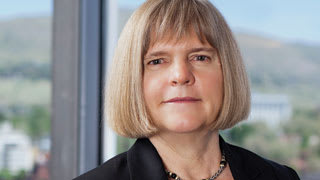 The Environmental Division
Denise Dragoo has been in the environmental practice since the regulation boom in the '70s Featuring Denise A. Dragoo