Clark Kent's Pal Finds Genuine Drama in the Courtroom
Deborah M. Parker made waves in court instead of Hollywood
Published in 2007 Southern California Rising Stars magazine on June 14, 2007
Updated on February 18, 2016
Cross-examining an expert witness in the trial of a trademark case may not seem as glamorous as appearing in episodes of such hit TV programs as The Drew Carey Show and Lois & Clark. But to Deborah M. Parker, they are just different manifestations of the art of performance.
"The law holds a lot of what I found appealing in the entertainment industry," explains Parker, an attorney at Knott & Glazier in Los Angeles whose legal career followed several years of working as an actor. "In court, you have to present yourself to an audience in a particular way, take a particular position."
Parker, 47, didn't quite make it to Hollywood stardom—her other credits include Pacific Blue and Weird Science on TV and a couple of "B" movies. Since she passed the bar in 2003, though, she has quickly built a reputation as a litigator in complex business and products liability cases. And she's finding that the rewards go beyond anything she experienced in acting.
"As an attorney, you're able to make a difference in people's lives in a more tangible way," she says. "I wish I had discovered [the law] 20 years ago. But I didn't, so now I'm trying to make up for it."
The law is actually the third career for Parker, who, after graduating from UCLA with a sociology degree, went to work for a pet food company. Then Hollywood beckoned—she had acted as a child and "felt it was something I had to get out of my system." By the time she got around to law school at Southwestern University in Los Angeles, she was in her 40s. She faced some challenges her classmates didn't have to think about—for example, she gave birth to her second child in between taking two of her finals. Still, she finished first in her class and in the top five percent of the entire school.
Parker, an energetic, confident woman with the well-projected voice of an actor, now finds drama in legal opinions—"The cases read like mini-scripts," she says—and the stories of her clients. In the recent trademark case she tried in Los Angeles federal court, she represented an Iranian-born entrepreneur who, after losing everything when the Ayatollah Khomeini came to power in his native land, started a calling card company in Canada. The court battle involved ARC Phone Canada's U.S. partner, which accused the company of breaching its contract. A jury in 2004 awarded a $300,000 judgment to ARC Phone on its counterclaim alleging that Via Waves Communications had registered some of ARC Phone's trademarks as its own in the U.S. ARC Phone lead counsel Guy Glazier "allowed me to cross-examine [Via Waves'] expert witnesses," Parker recalls. "I didn't imagine it to be as satisfying as it turned out to be."
Currently she is representing Lockheed Martin in its products liability lawsuits. A resident of La Crescenta who has two young children with her second husband and a grown daughter in college, Parker hopes to do pro bono work advocating for children in the dependency courts.
These days her main connection with her acting past are the pleasant little reminders she gets from time to time in the mail.
"I still get residual checks," she says.
Other Featured Articles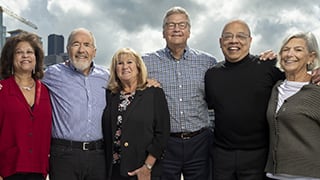 Going 25 for 25
Perennial Super Lawyers listees reflect on the past quarter-century Featuring David Allen, Jeffery P. Robinson, David J. Burman, Sheryl J. Willert, Katrin E. Frank, Janet H. Cheetham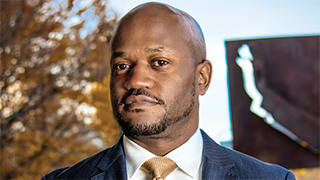 'They All Started Calling'
L. Chris Stewart never anticipated being a civil rights lawyer; now he's a face of the movement Featuring L. Chris Stewart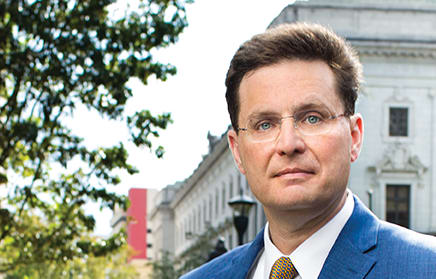 Direct Connection
How Jerry Glas develops his rapport with juries Featuring John Jerry Glas