Curb Your Prosecution
Todd Melnik tracked down the Curb Your Enthusiasm footage that proved Juan Catalan's innocence
Published in 2005 Southern California Rising Stars magazine on August 26, 2005
Updated on February 28, 2017
On the night of May 12, 2003, Juan Catalan took his 6-year-old daughter to Dodger Stadium to see the home team play the Braves. The Dodgers blew a lead and lost 11-4, but a few months later, something much worse happened. Police arrested the 24-year-old Catalan and charged him, based solely on the word of an eyewitness, with the murder of a 16-year-old girl in Sun Valley — on the night of May 12.
Catalan remembered that his cousin had worked in the mailroom of the Norton & Melnik law firm and gave the firm a call. "I was on vacation golfing in Canada when I got a collect call from Juan Catalan," Melnik remembers. "He told me he got arrested for a murder he didn't do. I told him, 'I'll be down to see you in a couple of days.'"
Catalan's family found and preserved his ticket stub from the game while Melnik contacted Dodger Stadium and got the names of the season ticket holders in the area in which Catalan had sat. The strategy turned out to be a dead end — the game had happened months earlier and no one could remember. So Melnik subpoenaed game videotapes from Dodger Vision, the stadium's closed-circuit camera system, and Fox Sports Net, which broadcast the game. Melnik then sat down and went through the tapes frame by frame, scouring the crowd for Catalan. "That proved to be extremely tedious," he says. "I could tell where his seats were and that he was sitting there, but it was too grainy when we enhanced it to prove anything."
Then Catalan remembered seeing TV cameras and Super Dave Osborne near his seats. Melnik traced this lead back to a taping of HBO's Curb Your Enthusiasm in which Larry David hires a prostitute to go with him to the Dodger game so he can drive in the carpool lane. Melnik contacted HBO, and with the help of David, got permission to look at the footage taped for the episode.
"They had eight volumes of tapes, and on the fourth or fifth we were getting disheartened," Melnik says. "All of a sudden Juan shows up on a shot when Larry's walking down some stairs. I jumped out of my chair and Larry was like, 'I'll be damned!'
"You could see Juan eating peanuts, talking to his daughter and watching the game. He didn't look like a guy who was about to commit a murder in 45 minutes."
The video was time-coded, and along with cell phone records that showed Catalan had received calls from the Dodger Stadium area, it proved evidence enough for a judge to dismiss the case against Catalan at a preliminary hearing in January 2004, more than five months after he had gone to jail. "This kid did nothing wrong, but he missed his daughter's first day of school, her birthday and Christmas," says Melnik. "Juan is a great kid. He's become a very close friend."
Other Featured Articles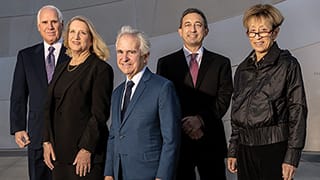 Where Have We Been, Where Are We Going
Six perennial top listers talk about the last 20 years of law Featuring Michael J. Bidart, Michael L. Tuchin, Patricia L. Glaser, Morgan Chu, Bruce A. Broillet, Nancy L. Abell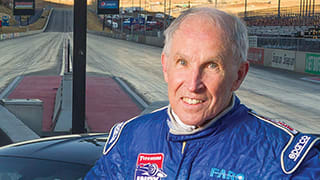 Driven
Jim Gilbert's crusade for victims of unsafe vehicles Featuring James L. Gilbert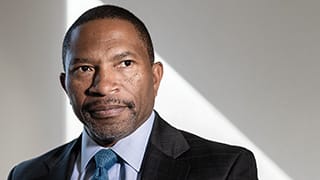 The Difference Maker
The passion and decorum of J. Bernard Alexander III Featuring J. Bernard Alexander, III