Diving In
How Loyola law student Laura Diven plunged into the issues facing LA's HIV/AIDS community
Published in 2013 Southern California Super Lawyers magazine on December 12, 2013
Updated on May 27, 2022
Laura Diven was looking to take the next step after coming off a May 2011 internship at Lambda Legal, the nation's largest LGBT legal services organization. "It took me out of my bubble of personal experience and made [the HIV/AIDS] community a personal responsibility for me," she says. After stints at the California Courts of Appeal and the California attorney general's office, she was preparing to apply for an internship with the HIV & AIDS Legal Services Alliance (HALSA) when the organization abruptly closed its doors in early 2012, due to funding issues.
Diven, a Loyola Law School, Los Angeles, student, searched for other opportunities involving legal aid for the HIV/AIDS community, but discovered that HALSA had left a greater void than she'd imagined. "The answer I kept getting," she says, "was that literally no one in Los Angeles is doing this work right now."
Then she met Shawn Kravich, an attorney with the Disability Rights Legal Center. Kravich had launched a new privately funded agency to serve the local HIV/AIDS community. 
"My eyes got huge," Diven says, "and I said, 'I will be in your office tomorrow in a suit.'"
But Kravich had one request: that she commit to the organization for a year, not just a summer. "It's the difference between putting a toe into the community and diving in," Diven says. "That's why I'm able to talk about it. I'm not a visitor."
The idea coalesced into the Los Angeles HIV Law and Policy Project, which launched in October 2013. It's an ambitious undertaking. While HALSA focused on providing direct legal services, LA HLPP, pronounced "L.A. Help," has added education, outreach, impact litigation and referral services to the mix.
Much of Diven's early work focused on building bridges in the local HIV/AIDS community. She attended conferences and workshops to learn what services people really needed. Once LA HLPP was up and running, Diven began taking calls, doing legal research and writing policy papers, including one on the changing legal needs of the aging HIV/AIDS population.
"It's been an incredible education," she says. "I get to touch every area of law that directly impacts people's lives. I've really challenged and pushed myself to take on as much as I can."
Working the call lines has given Diven perspective on the challenges the community still faces. In one instance, she spoke with an HIV-positive woman who was being harassed by her landlord. 
"He told her things like, 'Every time you use the bathroom, you put us all at risk,'" she says. "You'd expect to hear things like that in 1984, when there was no understanding of the disease. But it's 2014. I think that there's such a high level of education that no one would think this [way anymore]. But experience on the call lines has been that the discrimination and stigma that people with HIV face is a daily struggle." 
In cases like this, LA HLPP's goal is to intervene and educate the parties involved as an alternative to litigation. "We call it pre-litigation," Diven says. "Sometimes education is the best intervention."
Currently, Diven—who also serves on the Law Student Congress of the National LGBT Bar Association—is interviewing every HIV-related service and legal aid provider in Los Angeles County with the goal of creating a resource map for those in need. She hopes the project, which she's working on in conjunction with the Williams Institute at UCLA Law, will "become a robust tool to facilitate greater access to services and foster collaboration."
"Laura uses the law to express kindness, generosity and moral courage," says Victor Gold, Loyola Law School's dean. "With a few more like her, the legal profession will change the world."
Other Featured Articles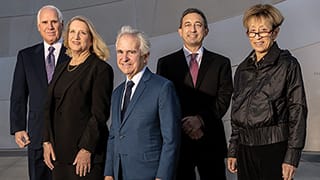 Where Have We Been, Where Are We Going
Six perennial top listers talk about the last 20 years of law Featuring Michael J. Bidart, Michael L. Tuchin, Patricia L. Glaser, Morgan Chu, Bruce A. Broillet, Nancy L. Abell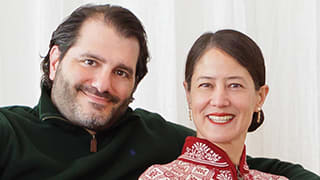 Family First
Between Suzie's estate planning practice, Jay's DUI defense shop, and three kids, keeping up with the Tiftickjians is no easy task Featuring Suzie Tiftickjian, Jay Tiftickjian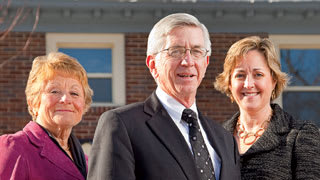 Family Law
After following in the footsteps of her parents, Ann and Ed, Kathleen DeLaney now leads the way Featuring Ann M. DeLaney, Kathleen A. DeLaney,