Kornberg's Bet
Jessie Kornberg makes connections and pursues justice at Bet Tzedek
Published in 2017 Southern California Rising Stars magazine on June 5, 2017
Updated on September 23, 2020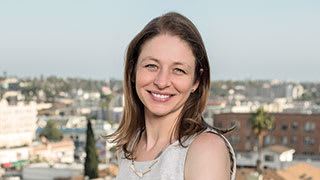 After the verdict was rendered in a 2013 trademark infringement case, attorneys on both sides hurried out of the courtroom to quiz jury members about what they liked and what they didn't—what the attorneys did well, and what they could do better. All except Jessie Kornberg, the co-lead, and winning, attorney for Bird Marella, who rose slowly from her chair. She was eight months pregnant and wasn't running after anything. 
Outside the courtroom, though, she found all 12 jurors and two alternates coming toward her. They had a question of their own: Is it a boy or girl?
"I had wondered whether my being pregnant would affect the jury positively or negatively," Kornberg says. "It shows that being relatable is a huge asset. They felt connected to me, having seen me literally getting larger during the month-long trial. It showed the power you have when you make yourself available." 
She adds, "But I think we won the case on merit."
Making connections has been a hallmark of Kornberg's career. In 2014, she became the first female CEO of Bet Tzedek, a nonprofit that has offered free legal services to low-income, disabled and elderly people of all races and religions for more than four decades. During her tenure, she has fortified the nonprofit's financial base and steered the organization into new areas—like helping low-income clients work through tax disputes with the IRS. A disproportionate number of those clients, she says, had a self-described mental health diagnosis. While it's too soon to know what that means, she ponders the possibility that the IRS has garnished disability benefits from people who may have not understood the system.
Scott Edelman, a Bet Tzedek board member and partner at Gibson, Dunn & Crutcher, met Kornberg a decade ago on the opposite side of a case involving a producer's claims for TV credits and profits. "There was a lot of rancor from both sets of lawyers," he remembers, "but she made it clear she wasn't coming from that place. Whatever the discussion, she has the unique ability to make the other person feel that their point of view has been heard. That made the rancor disappear." 
Edelman was so impressed that he subsequently tried to woo Kornberg to his firm. These days, she's the one doing the wooing. "A couple of weeks ago she called and said she wanted to encourage a young board member who had arranged a matching fund, and she was calling the senior board members to give a little more," he says. "She's just so uplifting and inspirational, you always say yes. She's just someone you never want to say no to."
Other than an elementary school crush on Thomas Jefferson, little about Kornberg suggested she'd become an attorney.
Her father was an architect, her mother a poet, and most of Kornberg's early life was spent studying ballet. As a teenager, she became a member of New York's prestigious American Ballet Theatre, one of the world's leading classical companies, but a serious car accident during high school ended those aspirations. Instead, she studied military history at Columbia University. "Wrote my senior note on anti-submarine warfare in the Atlantic," she says. "Go figure." At the same time, she interned at O Magazine and a PR company. It was, as she puts it, an exploratory period.
Her life, like many others, changed on Sept. 11, 2001. She watched the first tower fall on TV; she watched the second fall from the roof of her dormitory.
"I was thinking recently how united I thought we were as a country at that moment," she says. "Right after 9/11, I went to Yankee Stadium and saw President Bush throw out the first pitch. I realize now a large community of Muslim Americans felt excluded from that united spirit."
In the aftermath, she provided after-school programming for the nonprofit Homes for the Homeless. "I was primarily in a research role, collecting data from the clients," she says. "I interacted with homeless kids and their mothers, which was an eye-opening and life-changing experience." These families relied on a federal assistance program, Special Supplemental Nutrition Program for Women, Infants and Children (WIC), and Kornberg was struck that the homeless mothers knew the tax code better than she or the policymakers did. "They navigated these programs by themselves, and they were dependent on these programs for the survival of their children," she says.
Because many of the policymakers had law degrees, Kornberg enrolled at UCLA School of Law. She saw a J.D. as a step toward making a bigger impact in the world.
She didn't waste time. Following Hurricane Katrina, she and now-husband Aaron Lowenstein, whom she met in law school, spent their winter break with the NAACP Legal Defense Fund. It was still chaos. Children and teenagers from juvenile detention centers had been bused to adult jails and prisons, but no records were kept of transfers. Kornberg spent days calling detention facilities throughout the state, asking for children by name, just hoping to find out where they had been taken so she could advocate or litigate for their relocation.
She also realized how limited her experience had been. When Kornberg talked to local residents, they casually mentioned how they expected politicians to enrich themselves through their office and eventually end up in jail. "My experience up to that point—both in New York and Los Angeles—had been in environments that assumed collaboration with public policymakers because policymakers were largely thought to share the same fundamental goals," she says, ticking off homeless services, affordable housing and gender equality as examples. "Even in those instances where we were adverse to government, we more or less viewed them as honest brokers. The assumptions in Louisiana were very different."
After clerking for Jon Phipps McCalla, chief judge of the Western District of Tennessee, she and Lowenstein spent 10 months traveling around the world. This was during the 2008 presidential election, and she was struck by all of the people in all of the different countries who claimed Barack Obama as their own. She returned to the U.S. in the midst of the global financial meltdown. 
"I thought I would join the IRS or U.S. attorney's office and become an expert in tax law," she says, noting a law school obsession with taxes as a vehicle for social change. Instead, she adds, "The economy collapsed, and every agency had a hiring freeze."
But she landed on her feet, becoming the first executive director of Ms. JD, a nonprofit known for its role as a voice for women in the profession. At UCLA, she had been one of its founders, and under her leadership the organization's monthly online readership grew tenfold—to more than 100,000. She sharply increased donations, while collaborating with women to expand organizational reach to 70 campuses in 35 states.
As the organization's only staff member, Kornberg did everything from filing tax documents to raising funds to developing programs. But she found herself yearning for mentorship, and wanted to be surrounded by people she could learn from. Mitchell Kamin, Bird Marella principal attorney and a former Bet Tzedek CEO, eventually coaxed her to his firm.
Her calm stood out. One day, while she and an opposing counsel waited in the corridor to hear an outcome on a ruling in the TV producer case, he expressed surprise that she didn't seem overly worried. "He wasn't wrong," she says. The difference was a day; either way, they'd have their day in court. 
"I am not the type of person who tries to escalate conflict, which is a technique in litigation," she adds. "It is possible that you get more bees with honey, but getting along is not what guarantees the better outcome; that's just how I do my best work."
Although she loved her four and a half years as a trial attorney, Kornberg realized she didn't have the same fervor as her counterparts. "I wasn't willing to die on every discovery mountain the way I saw other litigators do," she says. "That was one in a series of clues to myself that I was probably going to go back to public interest work eventually."
Bet Tzedek was founded in 1974 by a group of lawyers and rabbis seeking to act upon a central tenet of Jewish law and tradition: Tzedek, tzedek, tirdof: Justice, justice you shall pursue.
Kornberg oversees an annual budget of approximately $8 million in cash and $15 million in services, and works with a board of directors that comprises 55 people. She says there are no borders between her personal and professional life—her kitchen is often filled with volunteers and donors. "In the face of all of this stuff that's coming our way—budget cuts, really tough policy changes and deportation surges—we're trying to create opportunities for underserved communities," she says. 
As an example, Bet Tzedek is helping protect the rights of Los Angeles' undocumented citizens—from filing taxes for workers to caregiver planning for U.S.-born children in the event that their parents are deported. 
"It has been a confounding experience to, on the one hand, be so disturbed and anxious by new threats facing our clients, and, on the other hand, be so inspired by the energy and ferocity [with which] my staff is responding to it," she says. "I'm always looking for a silver lining. If I'm not an optimist, I'm at least an opportunist. If nothing else, it's my job as the leader of this organization to always try to figure out how to do best for our clients and staff in the face of new challenges. That's the basic description of a leader: coping with change."
"Jessie is completely and unrelentingly focused on the big picture," says Sonya Passi, the founder and CEO of FreeFrom, an L.A. nonprofit helping survivors of domestic abuse build financial stability. 
Passi, who received a fellowship from Ms. JD while Kornberg was its executive director, has a story about the first time they met in person. It was at a breakfast shortly after Kornberg assumed her post at Bet Tzedek. "She had ideas for sponsors for our events and volunteered to emcee our first big fundraiser," Passi says. "She's not someone who is constantly looking to make her next career move. She is constantly giving back."
Passi says the first words out of Kornberg's mouth were indicative: "How can I help you?"
---
The Education of Jessie Kornberg
Four key lessons Kornberg learned as executive director at Ms. JD 
1. Ask for help. "That sounds like an obvious, basic thing, but people are bad at it. If you're like me and trying to learn all the time, and want jobs that give you exposure to new things, you can be miserable all the time and fail all the time. Or you can ask for help."
2. Don't forget face time. "There is no replacement for face-to-face interaction."
3. Don't be fooled by marketing. "There are a lot of conversations about the best places for women or people of color to work. They rank firms, sectors and companies, and I concluded early on that it was all marketing. … Any place that has one half of 1 percent partners of color was not the best place for anyone to work." 
4. It ain't easy. "I'm humbled by how hard it is to walk the walk on diversity. … It's difficult to say no to amazing candidates that bring some assets to us but don't come from diverse backgrounds. And I wonder if that is in service of our mission."
Other Featured Articles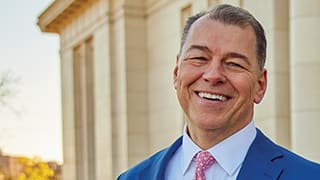 Providence Over Coincidence
Paul Sinclair's life and practice are guided by his LDS church principles Featuring Paul Sinclair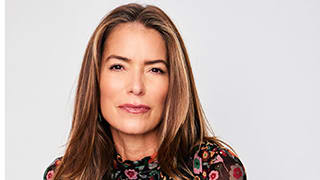 Wasser Redux
Laura Wasser on the last 20 years of family law and what might happen if Obergefell is overturned Featuring Laura A. Wasser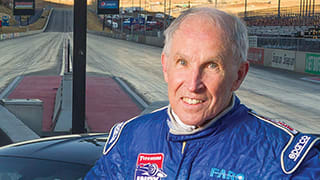 Driven
Jim Gilbert's crusade for victims of unsafe vehicles Featuring James L. Gilbert