Practical Applications in Northern California
Handy legal apps
Published in 2016 Northern California Super Lawyers magazine on July 8, 2016
Updated on October 3, 2019
Docket Navigator
iOS, Android, Kindle, web
Monthly subscriptions start at $65 per user
Docket Navigator allows me to see the latest decisions and briefs on specific topics in different venues, or drill down to a specific judge—whether it is decisions on patentability in the Eastern District of Texas or the latest damages decision out of the Eastern District of Virginia. It's made my research incredibly efficient. I can see how a brief cited certain cases, and where the court came out on that line of reasoning. Recently, Docket Navigator has been beta-testing aggregate data models so you can see percentages for different outcomes, which is especially helpful when you're talking to your client about making a strategic decision.
Mansi H. Shah
Partner, Valorem Law Group; San Jose;
Intellectual Property Litigation
Twitter
iOS, Android, Kindle, web
Free
Twitter is my favorite legal app for three reasons: By following carefully selected media, industry and individual leader accounts, it has become one of my most important resources for staying in tune with current events impacting our nonprofit organization practice area and our clients. By sharing articles and news of importance to nonprofits, I'm able to advance our firm's mission of strengthening nonprofits to pursue their charitable goals with more effectiveness and in a legally compliant manner. And by engaging with key nonprofit leaders and professionals, sharing content on our blog and building up followers, I've received opportunities to speak at conferences throughout the country, write for national publications and further develop a reputation as an industry thought leader.
Gene Takagi
Managing Attorney, NEO Law Group;
San Francisco; Nonprofit Organizations
Other Featured Articles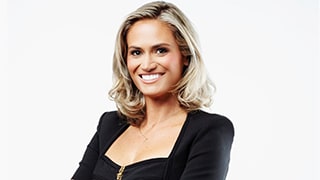 A Gun in the Courtroom and the Attorney Who Sounded the Alarm
Talking with Lauren Varnado about the much-publicized ordeal Featuring Lauren Varnado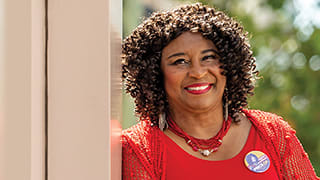 The Full Perspective
Pamela Price has been lawyer, plaintiff and defendant. Next up: Alameda County D.A.? Featuring Pamela Y. Price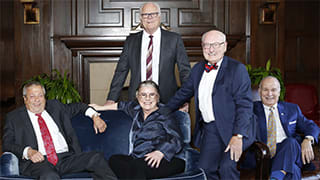 Law & Practice
Six pillars of the legal community look back on three decades of law Featuring Nancy Zalusky Berg, Michael V. Ciresi, Joseph S. Friedberg, Earl P. Gray, Kathleen M. Newman, Lewis A. Remele, Jr.