Pursuing Excellence, Three Steps at a Time
Irving Greines' second career
Published in 2006 Southern California Super Lawyers magazine on January 20, 2006
Updated on August 24, 2020
Some lawyers pick up a second career after they retire. Irving Greines picked up a second career while he was still practicing. The successful appellate lawyer at Greines, Martin, Stein & Richland maintains an art photography career in addition to his law practice.
"I like balancing two professional careers — I feel that each fuels the other," says Greines. "Law involves lots of interruptions, phone calls, juggling many balls. When I go on photo trips, I like to be solitary … and I enjoy the total quiet of looking for photographs."
Balancing the two seems to work — Greines has a successful track record in both careers. As a lawyer, he has won several high-profile appellate cases, such as reversing an $8 million judgment against actress Kim Basinger for her refusal to do the film Boxing Helena.
"I never would have predicted that I would end up in appellate law, but after law school, I clerked for two appellate justices," Greines says. "The issues were interesting, challenging and exciting. Then, when I tried being a trial lawyer, I found the work dull in comparison."
As he built his law career, Greines began to notice that the pictures he took in his spare time were as good as or better than the photos he saw in magazines. He started submitting his photos, and before he knew it, he had another "full-time part-time" career, which has earned him publication and gallery spots all over the country.
Of course, one still needs a hobby to escape from one's career(s), so Greines began to pursue something that had interested him since he was a boy — magic. He didn't go about it any old way, though — Greines is too accustomed to success to be content with pulling quarters out of young relatives' ears. After much work, he managed to gain admittance as a Magician Member to the Magic Castle, a prestigious magic society in Hollywood Hills.
"It was a great day, when I became a Magician Member," says Greines. "It was better than passing the bar."
Greines continues to enjoy and thrive on the disparate interests of his life.
"I love the friction of competing interests — but I really just focus on law and photography now. You can only be excellent at so many things."
Other Featured Articles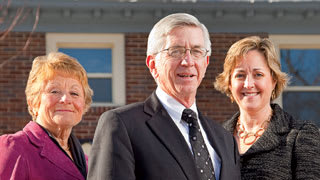 Family Law
After following in the footsteps of her parents, Ann and Ed, Kathleen DeLaney now leads the way Featuring Ann M. DeLaney, Kathleen A. DeLaney,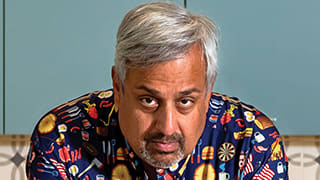 Breaking the Algorithm
Neel Chatterjee's offbeat recipe for Silicon Valley success Featuring Neel Chatterjee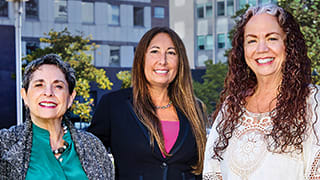 Innovation & Collaboration
Three Maryland family law attorneys reflect on 112 combined years of practice Featuring Linda J. Ravdin, Marni B. Schwartz, Darcy A. Shoop