Safe Haven
San Diego Volunteer Lawyer Program dedicates itself to helping society's most vulnerable
Published in 2013 San Diego Super Lawyers magazine on December 12, 2013
Updated on October 22, 2019
As a staff attorney for the San Diego Volunteer Lawyer Program, Amy Fitzpatrick would meet some clients in their cars outside the program's building in the Gaslamp Quarter. Many felt as if they had exhausted all their options. 
One client lost everything after being badly beaten by his partner. He also had advanced AIDS and was struggling to receive his Social Security benefits because he had changed his name. 
"He would call me from a pay phone, and I would go down and meet him in his parked car to discuss his case with him and exchange documents," she says. "He didn't want to leave his support dogs unattended and was always fearful of someone breaking into his car. After his Social Security benefits were restored, he was able to move back into an apartment."    
SDVLP represents some of the most vulnerable members of society. "The truth is, the emotional impact of these cases can be draining at times," Fitzpatrick says. "But as lawyers, our jobs are to advocate and take care of the business of our clients."
Now executive director of SDVLP, she oversees a team of 23 attorneys and staff and annually utilizes a network of 500 volunteer lawyers. SDLVP focuses most on HIV/AIDs cases, domestic violence prevention and representation, family law, guardianship and foster youth cases. Women and children make up more than 75 percent of the organization's clients. 
"We're a hybrid of legal aid and a pro bono placement agency … not a purely pro-bono placement organization," she says. 
Formed in 1983, SDVLP is San Diego County's oldest and one of its largest pro bono legal-services programs, with an operating budget of $1.7 million.
Fitzpatrick joined SDVLP as a staff attorney in 2002 after a two-year stint as assistant attorney general for the Federated States of Micronesia. "[The job] helped teach me to be a Jill-of-all-trades in law, and to learn to adapt very quickly to diverse, changing and sometimes unexpected situations," she says. "Running SDVLP involves constantly dealing with a lot of moving parts and changing circumstances."
SDVLP appealed to her after she realized she wouldn't be happy unless she was "working directly with clients who truly required legal assistance to address their most basic needs," she says. "When I saw the ad for a staff attorney position at SDVLP running a program to serve those with HIV/AIDS, I immediately felt that this position would be a great fit, even after finding out how low the salary was." 
As a staff attorney, Fitzpatrick would stand at the bedside of clients dying of AIDS, handing them paperwork to ensure loved ones were taken care of after their death. She also worked with clients recently hit with an HIV diagnosis. 
"I had a particular client in her 60s whose husband gave her HIV. Her husband had just died and he had never told her that he had AIDS. … Basically, he gave her this illness and hadn't told her," she says. "I got her on benefits, but it was very painful."
While many SDVLP volunteer attorneys are employed by local firms, Fitzpatrick says, "The new trend in the past few years is that unemployed new attorneys volunteer with us. We walk them through cases, so there's a lot of mentorship and direct supervision." 
Fitzpatrick feels lucky to have attended law school when she did. "This is so sad when I see law school students with so many loans," she says. "I was very fortunate to go to law school when it wasn't so expensive. When it comes to providing free legal services for those who cannot afford an attorney, the law cannot be used in any more important way." 
Other Featured Articles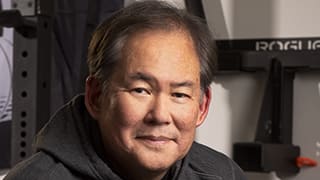 Heavylifting
Russell Aoki has built a reputation for taming terabytes—and set a record in deadlift Featuring Russell M. Aoki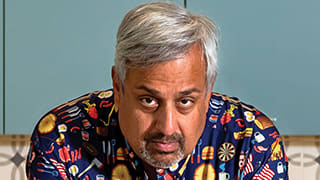 Breaking the Algorithm
Neel Chatterjee's offbeat recipe for Silicon Valley success Featuring Neel Chatterjee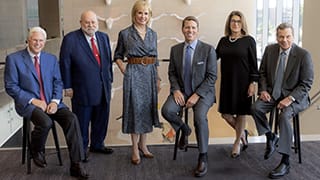 Going 20 for 20
Seven perennial Texas Super Lawyers listees reflect on the last 20 years Featuring Charla G. Aldous, Frank L. Branson, Deborah Hankinson, David E. Keltner, Mark Lanier, Richard Warren Mithoff, John Zavitsanos