Summer Abroad
What Melanie Meneses Palmer learned in Phnom Penh
Published in 2021 Southern California Rising Stars magazine

on June 8, 2021
Like most 1Ls contemplating a new job at a legal organization, Melanie Meneses Palmer wondered how to present herself. "Do I need to wear a suit?" she remembers thinking. In the end, she eschewed anything high-end in favor of what she calls "business beachwear—a lot of linen and leather sandals." No one batted an eye. It was what everyone was wearing to beat the 100-degree temperatures with 90% humidity in Phnom Penh.
Palmer's volunteer gig at Legal Aid of Cambodia in 2010 came about because her school, The University of San Francisco School of Law, has a strong summer abroad program connecting students with international agencies. Palmer's interest in human rights and youth advocacy dovetailed nicely with her NGO's mission. As for why Phnom Penh? "One of the school's directors actually helped write the Cambodian constitution back when she was a younger lawyer," Palmer says.
A training program gave the students a crash course on Cambodia's civil legal system. Palmer's role was to help Cambodian attorneys develop programs that would promote access to justice for minors, many of whom the agency contended were wrongfully imprisoned.
Once in the city, she quickly got another crash course—in reality. 
"The problems were much more basic," she says. "Before we could start thinking, 'OK, we need to have separate [youth] prisons, or make sure that children are provided attorneys so they can dispute allegations properly,' we were focusing on, 'We need to make sure they have access to water and food.'"
A majority of these cases were petty thefts driven by poverty, Palmer says, as well as what she calls Romeo and Juliet situations. "A girl and a boy have a relationship and the girl's parents don't like it, so the boy gets arrested and is put in jail. A lot of these jails are basically camps. There was no separate juvenile system. So he's in a facility with adults—you know? And we're there to provide legal support, but we're also there to give him water and a sandwich." The boys were often 16, 17 years old, and the food Palmer and others brought them was often their only food for the day.
One of seven children raised by a single mom, Palmer has long been interested in volunteerism and youth advocacy. As an undergrad, she interned at the public defender's office in San Francisco, worked in public housing in LA County for AmeriCorps before law school, and as a 2L and 3L represented minors in dependency proceedings. "If you're thinking about the most vulnerable population, it would definitely be kids," she says. "I think I was always aware of that."
Palmer had traveled in Asia before—her parents are from the Philippines—but Phnom Penh was the first time she'd gone on her own. "I was not prepared for all of the motorbikes," she says. "And there were no streetlights. And if there were streetlights, no one was paying attention. Everyone is going every which direction all at once." She remembers one time getting dropped off near her hostel, and rather than take the most direct route home, she took a series of right turns to avoid crossing the street.
She ate everything with a fried egg on top—the Cambodian way—and lived with about 10 colleagues from her law school. Everyone was doing human rights work—for Legal Aid, the UN, the International Organization for Migration—and these organizations often found themselves competing for the same grant money. "[It was] beautiful that there were so many NGOs dedicated to serving the many needs of this population, but also sad in that I knew if my organization received the grant, it meant another one did not."
Now at Kiesel Law, Palmer works PI-plaintiff cases and mass torts, such as the Johnson & Johnson talcum powder cases (in which she is plaintiffs liaison counsel in the California Coordinated Proceedings), and the California Juul JCCP litigation (for which her firm is lead counsel). Palmer says her experience abroad helped her realize what Americans tend to take for granted. "I'm not saying our legal system is perfect," she says, "and we should always be perfecting it, but it just makes me appreciate the framework we have in place and why the framework is so important—especially nowadays. People are talking about not believing in certain aspects of our government or how it's run. It really highlights to me why we need the proper people in place. … Otherwise, we could end up fighting for our basic human rights."
Other Featured Articles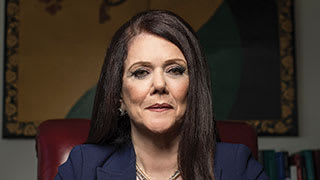 Unwinnable
Kathleen Zellner lives for impossible cases, including Steven Avery's Featuring Kathleen T. Zellner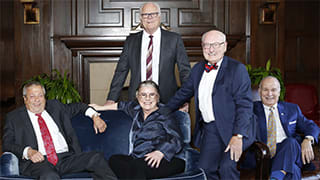 Law & Practice
Six pillars of the legal community look back on three decades of law Featuring Nancy Zalusky Berg, Michael V. Ciresi, Joseph S. Friedberg, Earl P. Gray, Kathleen M. Newman, Lewis A. Remele, Jr.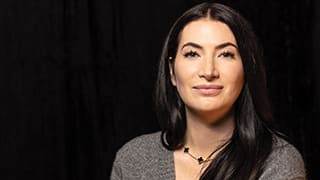 'A Fire in Her to Protect the Victim'
Why Natalie Weatherford only takes sex abuse cases Featuring Natalie Weatherford