The Most Options to Do the Most Good
Genevieve Jenkins came to housing law through her work on South Africa's Constitutional Court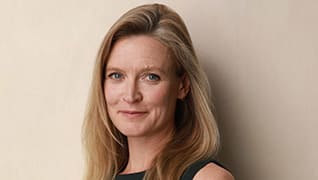 Published in 2023 Southern California Rising Stars magazine
By Adam Wahlberg on June 2, 2023
"That was an intense experience."
Ask Genevieve Jenkins about some of the formative times of her life—ranking fifth in Canada in the 1,000-meter dash in college, working for the Eviction Defense Network, or clerking for South Africa's Constitutional Court—and you'll hear that phrase again and again. For some, it would be code for unpleasant. To Jenkins, it simply means satisfying.
She was raised by her physician father and nurse mother to have a Hippocratic worldview, and that's partly why she chose the law: It would give her the most options to do the most good. It's what led her to study public international law at Queen Mary University in London. And it's what led her to South Africa.
"In the U.S.," she says, "we have negative human rights: things that can't be taken from you. But in countries like South Africa and Costa Rica, with more recent constitutions, citizens have positive human rights: things the government owes you—like the right to housing, an education,
a clean environment. I wanted to understand how those rights were
applied in South Africa."
Jenkins was accepted for a clerkship with South Africa's Constitutional Court, and volunteered to work for six months in the Johannesburg branch of the nonprofit Lawyers for Human Rights beforehand. "I wanted to immerse myself in the country's legal system and get to know the people," she says.
For her clerkship, she was assigned to the chambers of Justice Johann van der Westhuizen with two other clerks, both from South Africa.
"It was fun working in an environment where you're coming from different backgrounds but working for the same goal," she says. "Getting to a single opinion for the court, or a single opinion plus a dissent or a concurrent, was intense. You would debate these things for long periods of time. Then you would talk to your judge, and your judge would say this is where I want to go, and you'd assist with writing the opinion. It was a ton of work but so fulfilling."
One case stands out: Zulu and Others v. eThekwini Municipality and Others. It concerned whether the municipality had the right to evict a community that had set up homes on publicly owned land.
"The case was interesting in that you had this clear health risk for people living in these conditions. But at the same time, these people had nowhere else to go," she says.
While the majority opinion of the Constitutional Court reached only the procedural issue of whether the residents could intervene, the constitutional right to housing and a national law preventing illegal eviction were at the core of the court's decision holding that intervention was appropriate. "What stuck with me is how you really have to believe in that right," Jenkins says. "You have to push for it. That case is one of the reasons I work in housing law today."
Indeed, when she returned to the U.S., she took a position with the nonprofit Eviction Defense Network. "You're in court most days with distressed people," she says. "I liked working with the clients but the best outcome I could get for them is to say you can go home and keep paying rent. I became dissatisfied with that. I wanted to help tenants assert their rights."
She moved to another nonprofit, the Inner City Law Center, where she could handle litigation, and then to a small plaintiff firm. That was closer to what she wanted. But she decided she needed to take inspiration from South Africa and start her own firm specializing in employee and tenant rights. In 2018, she founded Excelsis Law. A year later, a colleague from the Eviction Defense Network joined her.
They've kept the firm small by design. "Getting to choose what cases we take is important to me. The average tenant who deals with litigation is out of their comfort level. They're flailing. Being able to help them is a great thing," she says. "We have a pretty clear moral compass to what we're doing."
It's a compass with a dial that still points to the rainbow nation.
"I had such an amazing time there," she says. "South Africa was so beautiful and the people were so nice. It's where I discovered that housing law should be my focus. I had tons of new experiences. One of the most important things I learned was how much I didn't know." 
Search attorney feature articles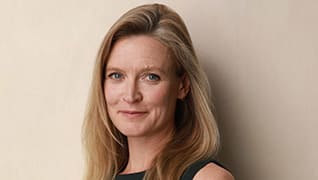 Featured lawyers
Helpful links
Other featured articles
In 50 years, Flint Taylor has battled Nazis, the KKK, police and the FBI, and he's still standing
Two attorneys reflect on their Warriors and Kings fandoms
The Houston attorney's talents include a strong work ethic, natural connection with juries, technological savvy, deep faith, photographic memory—and even acting chops
View more articles featuring lawyers
Find top lawyers with confidence
The Super Lawyers patented selection process is peer influenced and research driven, selecting the top 5% of attorneys to the Super Lawyers lists each year. We know lawyers and make it easy to connect with them.
Find a lawyer near you