The Realist
Everything Brian Dunn needed to know about the law he learned from Johnnie Cochran
Published in 2006 Southern California Rising Stars magazine on June 16, 2006
Updated on March 30, 2017
The day Johnnie Cochran died in March 2005, Brian Dunn lost not only his boss, but also the mentor who had guided his entire legal career. As the media invaded the offices of Cochran's firm in the Miracle Mile district of Los Angeles, Dunn left the building with a colleague and walked a block to a small park tucked behind Wilshire Boulevard. There, they sat down at a concrete picnic table and, cushioned from the din of traffic, started to deal with their shock and grief.
"It was a surreal time," Dunn recalls. "Getting the news was surreal. I was in a state of disbelief."
A year later, he still takes breaks at the park. As his work on civil rights and police misconduct cases leads him on an increasingly high-profile, Cochran-esque path, the park has become an oasis of calm. "I can get away from the phone calls," Dunn, 37, explains during an interview at one of the picnic tables, pointing out that he has no cell phone or pager with him. "They can't get me here."
Now a senior attorney at The Cochran Firm, he is suing the city of Los Angeles for wrongful death on behalf of the family of Devin Brown, a 13-year-old black youth who was shot in his vehicle after leading police officers on a brief chase. While LAPD Chief William Bratton has concluded that the officer who killed Brown acted within departmental rules, Dunn called the February 2005 shooting "one of the worst cases of police abuse that our city has ever seen" — a sound bite that caused him to be accused on national television of "race baiting."
Dunn recently co-authored an initiative with Los Angeles County District Attorney Steve Cooley that amends California's Three Strikes law. Under the measure, which could be on the November 2006 ballot, the third strike must be a serious and/or violent felony. The current law enacted in 1994 makes no such distinction, forcing judges to sentence three-strikers to 25 years to life in prison for even the most trivial of offenses. "It's a human rights disaster," Dunn fumes.
He had previously campaigned with the activist group Families to Amend California's Three Strikes (FACTS) on Proposition 66, a reform measure that was narrowly defeated at the polls in 2004. The new initiative has caused a rift between him and FACTS because, in a concession to Cooley, he agreed that residential burglary should not be excluded from the list of serious felonies. But for Dunn, the Three Strikes Reform Act of 2006 reflects a pragmatic philosophy of which his late mentor would be proud. If making a deal for the support of a politically powerful prosecutor is the price for getting an initiative to the voters, he is willing to pay it.
"To do justice, you have to be able to win," he says. His wins have included $3 million settlements for the fatal police shootings of Mario Paz, a 65-year-old grandfather, in Compton, and Tyisha Miller, a 19-year-old black woman, in Riverside.
Andrew I. Roth, a Riverside attorney who worked with Dunn on the Miller case, sees him as a "throwback" to the civil rights attorneys of the 1960s. "He is committed to using the law for positive social change," he says. But he also notes that Dunn tempers his idealism with realism.
"Some civil rights lawyers approach their practice with blinders on," Roth says. "But he understands how far he can go with cases … he knows that if you can't make it perfect, you can make it better."
"He's realistic about numbers and the settlement game," says Assistant Los Angeles County Counsel Dennis M. Gonzales, Dunn's opponent in several cases. "He does not hold out for some ridiculous number that's not going to be achieved."
Dunn, who is taller and more lanky than the diminutive Cochran, grew up in the Los Angeles suburb of Baldwin Hills, the high-achieving son of high achievers. His father is a rocket scientist at the Aerospace Corporation, a military space program contractor, and his mother teaches psychology at the University of Southern California. After graduating from the University of California at Berkeley with a bachelor's degree in rhetoric, he studied law at the University of Michigan. As a law clerk, he worked at a civil rights firm in Detroit.
"Both of us felt strongly that we wanted to work for people who were the underdogs," remembers Michael J. Haddad, who clerked with him and is now a partner at Haddad & Sherwin in Oakland. "He was looking for ways to help people."
In 1993, Cochran hired Dunn as an intern straight out of law school. A few years later the firm was thrust into the maelstrom of the O.J. Simpson murder case. "I was kind of like a fly on the wall," he says. "Everything was just electric." By the time he passed the bar in 1995 he couldn't imagine working for anyone but the charismatic Cochran. "We just got along really well. It was a hit, really a bull's-eye."
He watched his boss "like a groupie — the way he spoke, the way he talked to different clients," assisting him on such cases as that of Geronimo Pratt, the former Black Panther leader whose murder conviction was overturned in 1997 and who then won a $4.5 million civil rights settlement in 2000. When things weren't going well for Cochran, "you never could tell," Dunn says. "He never lost the focus of what he wanted to do with the law."
Dunn got one of his first major opportunities as a lead counsel after members of an El Monte police SWAT team shot Mario Paz in the back while searching for drugs at his Compton home in August 1999. It turned out that the suspect named in the warrant did not live there and had moved out of the neighborhood in the 1980s. "That was a huge one," says Dunn, who is still haunted by the anguish of trying to make sense of the tragedy for the Paz family. "The government killed a member of their family. It's the polar opposite of the American dream."
As a result of the case, the El Monte police changed their procedures for implementing high-risk search warrants — which was important to Dunn and the Paz family. In police misconduct cases, he says, the relatives of victims "want to make a difference … that's the little piece they need."
In the Tyisha Miller case, Dunn and co-counsel Roth reached a settlement with the city of Riverside over the objections of some local civil rights activists. "Brian was aware of the benefits both to the clients and the community of settling the case," Roth says. "Enough had been accomplished toward getting Riverside moving toward police reform."
Nevertheless, Dunn says "disappointments are the norm" in civil rights work. He recently lost a 9-2 jury verdict in the retrial of the wrongful-death case of Brice Ross, a gang member shot by Los Angeles County sheriff's deputies. In the first trial, the jury hung 8-4 in his favor. But a piece of Cochran's advice helped him deal with the pain of losing. "Johnnie always said, 'If you do this kind of work, you have to realize that you're going up against the inertia of social injustice.'"
Now he has the headline-grabbing Devin Brown case and he's sticking by his rhetorical guns. "It's the worst police shooting I have ever seen," he says, slamming his hand down on the picnic table. "That is not hyperbole." Some believe he may be ready to take a higher profile in the civil rights community. "With Johnnie gone, there's a vacuum, at least in the media," says Roth. "Brian could cultivate himself to fill part of that vacuum."
On his lapel, Dunn wears one of the pins that were distributed around his firm the day before Cochran's funeral. The pins are imprinted with a favorite Cochran affirmation, "Keep the Faith" — which, to Dunn, means "There's something larger than you out there. We're not just billing hours at this law firm, we're trying to make a difference." But he adamantly resists even being "mentioned in the same breath as Johnnie Cochran. I'll always be a hack compared to him."
"Brian is definitely his own man," says Roth. Unlike Cochran, "he doesn't put himself in the limelight as part of his litigation strategy."
Dunn has diversified away from police misconduct cases, winning, for example, a $7.85 million gross verdict in a premises liability case for a teenager who, while cutting classes, fell through the attic of a school building and broke his back. "To do one type of law is limiting and it's stressful," he says. According to Haddad, he's keeping a relentless pace, often arriving for work at 5 a.m. and putting in the equivalent of a full workday by lunchtime.
Dunn, who is single, admits that "I don't have much of a life" outside work. "I meditate, I like down time." Even when he's not at the office, he thinks about being there. But he insists, "I don't want it to be any different right now."
And of course, he can always escape, however briefly, to that little oasis off Wilshire Boulevard.
Other Featured Articles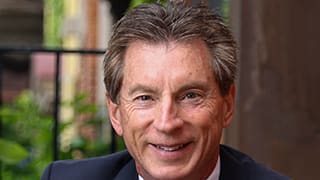 The Most Popular Guy in the Neighborhood
How Jim Hacker became the Beyoncé of the New York Bar Featuring James E. Hacker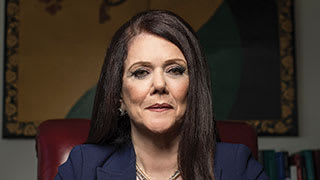 Unwinnable
Kathleen Zellner lives for impossible cases, including Steven Avery's Featuring Kathleen T. Zellner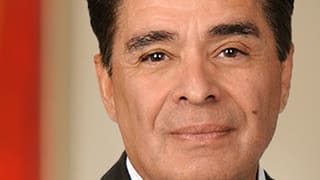 No Summit is Guaranteed
Joseph Chairez's pro bono work has helped immigrants, at-risk kids and Sherpas Featuring Joseph L. Chairez