In Their Blood
Paul and Kevin Mahoney carry on the legacy of their father, Denny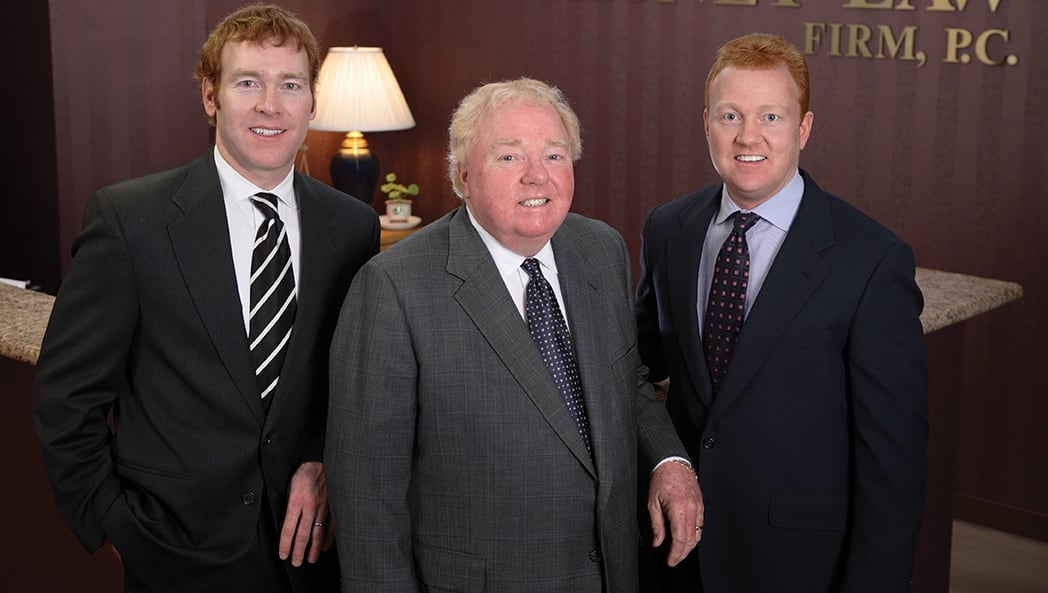 Published in 2023 Colorado Super Lawyers magazine
By Emma Way on March 1, 2023
Dennis Mahoney never owned a computer in his 54 years of practicing medical malpractice law. His only cellphone folded in half. When an email arrived for him, a paralegal would print it out, and he'd scribble notes in red ink on the page in response.
Denny, as his friends called him, was old school.
He took notes on yellow legal pads, jotting down questions and thoughts for a trial. No copy, no paste. No backspace. Terrible handwriting, his sons and fellow attorneys, Kevin and Paul say. "Yet somehow it all worked for him," Kevin adds.
One day the server went down at the Mahoney Law Firm's Denver office. It was just a few days before a big trial and everyone was panicking. "We were completely paralyzed," Kevin recalls.
Everyone but Denny. He pointed to his head, smiled, and told his sons, "My computer is up here."
At the time of this interview, it had been a little over a year since their father and business partner died at age 86 in August 2021. "We still keep yellow legal pads in his memory," Paul says, holding one up. "I miss him."
Dennis M. Mahoney was born Jan. 18, 1935 to a middle class family in York, Pennsylvania. His father was a dentist. His mother, he always said, was the smartest person he knew. 
The middle of three children, Denny studied alongside his older brother, James, at Franklin & Marshall College, transferring there from Duke to be closer to his sister, Marjann.
After graduating with honors, he attended Temple University to study medicine and soon came out West to begin a career in obstetrics and gynecology at Denver's Presbyterian Hospital. It was there that he met the love of his life: LaVonne, a lab tech from Kansas.
"Once he met her and fell in love, he did get some heat from his parents back in Pennsylvania. His parents thought Colorado was the Old West, and he was wasting himself out on the prairie, and he should get back to civilization," Kevin says.
"But once Dad met Mom, this was home."
The Army pulled Dennis away for a few years and stationed him in Arkansas, where he delivered babies and worked emergency room shifts. One night in the ER, Dennis tried to save a soldier who had been in a knife fight and ended up dying from his injuries. The case wound up in court and Denny was called to testify as an expert witness.
It proved to be a life-changing experience. "He was just so fascinated by the legal process," Paul says.
So Dennis went back to school—this time for law.
In the five decades that followed, he represented both doctors and patients in hundreds of med-mal cases. His medical background gave him essential insight into his work and built a strong foundation for
his practice.
"That was such an advantage for him," says Kevin. "I remember we were in trial and a cardiologist on the stand said something about atrial fibrillation, and my dad said, 'Don't you mean ventricular tachycardia?'"
As he continued winning cases, Dennis' practice grew. By the 1990s, he needed a larger staff, and partners he could trust. The timing was good for Paul and Kevin—two of LaVonne and Denny's four sons—who'd decided to follow in their father's footsteps and study law at Duke.
The boys had grown up watching their father work cases for hours as they sat in his office eating snacks and drinking soda. They knew he was helping people, and they wanted to do the same.
As graduation approached, they considered joining large firms like so many of their peers. But they didn't want to sit back and wait for a chance to get real experience. Denny told Paul, "I don't have the luxury of putting you on the bench for four or five years. You're gonna have to get in the game."
Paul graduated in 1993 and joined the family practice. Kevin followed two years later.
"He was a great boss," Kevin says. "He was always there."
"But he didn't hover," Paul adds.
"He trusted us," says Kevin.
It wasn't much different from Denny's parenting style. He always had high standards, Kevin says: "He called a B+ 'bullshit plus excuses.'" But he also never missed an opportunity to cheer them on. At sporting events, he was the most vocal parent in the crowd. LaVonne was in charge of the camera at high school games, and she'd move away from Denny so that his shouting didn't drown out the rest of the audio. 
"Some of my most valuable family heirlooms to this day are those old videotapes," says Paul.
The most memorable cases Kevin and Paul worked with their dad aren't necessarily the ones with the largest verdicts — although the $3 million verdict in the wrongful death case Goodwin v. Morris is certainly a standout.
Instead, it's the cases where they learned more about their dad, and the cases where they got to show their own children why their work matters.
Paul recalls one trial in particular. He was in the middle of arguing jury instructions during the summer of 2004. His wife, also an attorney, sat in the courtroom rocking their twin babies in a double stroller. When the 3-month-olds started making noise, the judge suggested Paul take one up with him. So he scooped up his daughter Caroline, made his way back to the podium and finished his arguments with her in his arms.
"That reminded me of something my dad would have done back when we were kids," he says.
Kevin and Paul have been reminded of their father constantly over the past year.
When they go out to eat, they think about their dad's daily tradition of washing down lunch with a glass of wine. At a sporting event for one of their kids, they can picture him prowling the sideline, hollering at refs, players and anyone who would—or wouldn't—listen.
At gatherings with their other two brothers, Bo and Chuck, and their extended family, they think about how their dad loved to be surrounded by family. "That was just his happy place," Paul says.
And when they look down at their desks, they see those yellow legal pads staring back at them.
Search attorney feature articles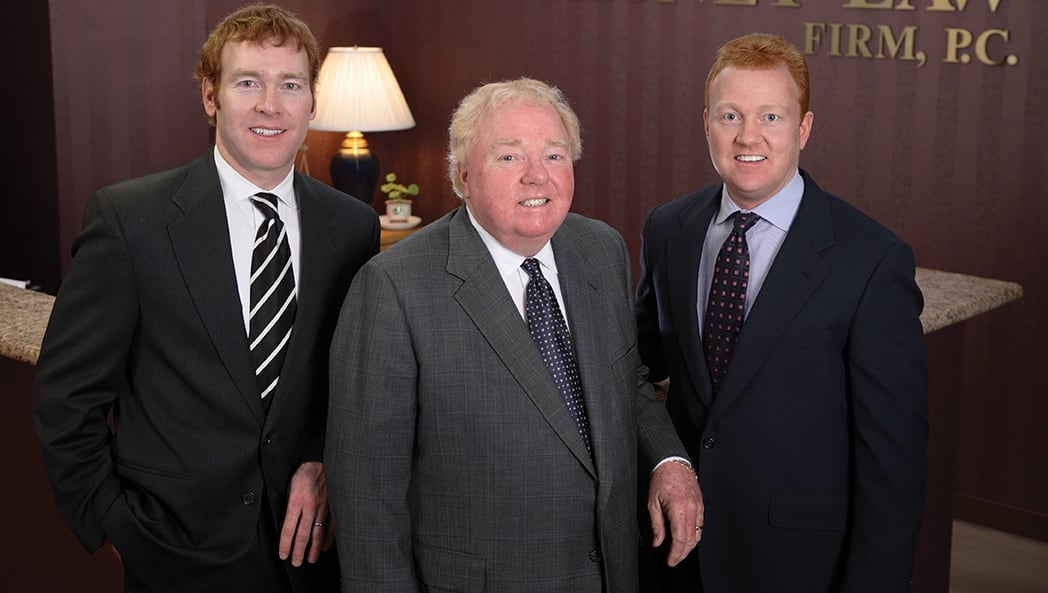 Featured lawyers
Helpful links
Other featured articles
David Bernstein, Noble McIntyre, and Hugh M. Robert donated meals to those in need in 2011, and haven't stopped since
How Judy Langevin learned to do good where she can
The signs that guided Jennifer Salvatore to open her own employment and civil rights firm
View more articles featuring lawyers
Find top lawyers with confidence
The Super Lawyers patented selection process is peer influenced and research driven, selecting the top 5% of attorneys to the Super Lawyers lists each year. We know lawyers and make it easy to connect with them.
Find a lawyer near you