The Hard Sell
Stuart Singer fought a 17-year battle to guarantee health care for Florida's poorest children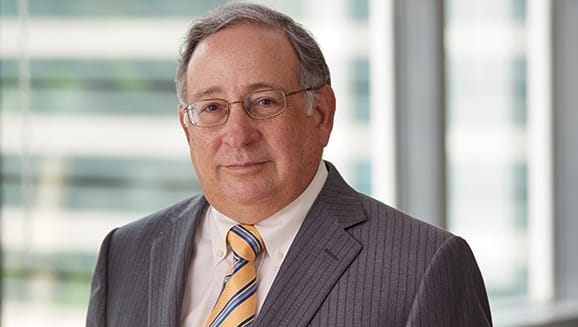 Published in 2023 Florida Super Lawyers magazine
By Carole Hawkins on June 21, 2023
Stuart Singer spent 17 years of his life making sure Florida's neediest kids have access to health care.
"It shouldn't have been a hard sell to provide children with adequate medical and dental care," Singer says.
But it wasn't exactly an easy sell, either.
Back in 2005, Florida's Medicaid program paid so little to doctors and dentists that it created a shortage of medical providers willing to serve the 2 million Florida children who depend on the program.
That's when Singer came on as lead counsel, working with colleague Carl Goldfarb, on a pro bono case against three state agencies.
"This was a case that needed to be brought, and there were only a few firms that could do it," says Singer, a business litigator with Boies Schiller Flexner in Fort Lauderdale. "We are fortunate to be very successful in our private litigation and that allows us to give something back."
Born in Miami, Singer grew up in a working-class family in the heart of what is now Little Havana. His love of debate led him to pursue the law, with a focus on public policy. Singer won state debate championships at Miami Senior High School and national championships as a student Northwestern University. At Harvard Law, Singer won the Sears Prize, given to the top two first-year students, and he was elected president of the Harvard Law Review.
Over the years, Singer has served as lead counsel for some of the largest national class actions, including serving as co-lead counsel for investors in the Fairfield Greenwich fund, the largest source of capital for Bernard Madoff's Ponzi scheme.
Singer first heard about the plight of children on Medicaid when he was contacted by Jim Eiseman of the Public Interest Law Center in Philadelphia and Dr. Louis St. Petery, executive director of the Florida Pediatric Society. The statistics shocked him.
Compared to other states, Florida ranked in the lowest quartile for medical care and at the very bottom for dental care for children on Medicaid. More than 600,000 children received no preventative care at all, and only 21% of them had an annual dental exam.
Governors of both parties and the state agency in charge of Florida's Medicaid program repeatedly requested increases in the payments to health care providers, but lawmakers failed to pass them.
"They simply did not put any priority on helping poor kids," Singer says.
Eiseman and St. Petery asked Singer to serve as lead counsel on a civil rights suit against the state of Florida. Singer checked with firm chairman David Boies about it.
"He was very supportive," Singer says. "He wrote back, 'This is exactly the kind of case we should be doing.'"
Payments to doctors for Medicaid services were as much as 50% below payments made for Medicare claims—let alone for private insurance claims—and children were often dropped from the program arbitrarily or switched from one doctor to another without the parents' knowledge or permission. Meanwhile, Florida had eliminated an outreach program designed to inform low-income parents that they could sign their children up for Medicaid.
The team planned to argue that all of this meant that Florida's Medicaid program was not providing children with their federally guaranteed rights to medical and dental care.
But to get the case certified as a class action, the legal team had to find representative plaintiffs willing to sue.
"It was a daunting task, because we were asking poor people who were never going to receive a big check to stick up their heads and sue the state, be deposed, and testify at trial about the care—or lack of it—their children had received," Singer says.
The team pulled together the parents or legal guardians of about a dozen children for the suit. Some of the incidents heard at trial were heartbreaking. One child couldn't get a scan for a tumor growing on his back. Another suffered pain from broken bones that had been improperly set. A severely disabled child died while the lawsuit was still pending.
The state's attorneys argued that plaintiffs, as private citizens, didn't have standing to enforce the Medicaid statute because Medicaid is a contract between the federal government and the state.
In 2014, District Judge Adalberto Jordan sided with Singer's team and issued a sweeping 150-plus-page decision in the plaintiffs' favor. That led, in 2016, to a mediation presided over by Magistrate Judge Chris McAliley and then to a comprehensive settlement with the state. It included hundreds of millions of additional dollars for reimbursing doctors and dentists treating children on Medicaid, stronger efforts to enroll poor children in the Medicaid program, and several benchmarks that the state would have to meet over the next few years. Because the COVID-19 pandemic delayed the state from fully implementing the terms, a settlement agreement in 2022 extended the dates through 2030.
"I didn't realize it would take as long as it did or cost as much as it did," Singer says. "But it was absolutely worth it. … It was the most satisfying case of my career thus far."
---
Timeline: 17 years toward better care for Florida children on Medicaid
November 2005: Lawsuit filed on behalf of children who rely on Medicaid
January 2007: Court rejects motion to dismiss
June 2009: Court recommends class certification
March 2012: After 94 days over 3 years, trial comes to a close
2012-2013: Court rejects state's motions to declare the case moot
December 2014: Judge Jordan rules that Florida's Medicaid program is not providing children with federally guaranteed rights to medical and dental care
January 2016: Extended mediation sessions presided over by Magistrate Judge Chris McAliley
June 2016: Settlement on behalf of 2 million children in Florida is approved by Judge Jordan
November 2022: Judge Jordan approves an amended settlement agreement that extends the state's benchmark obligations through 2030
Search attorney feature articles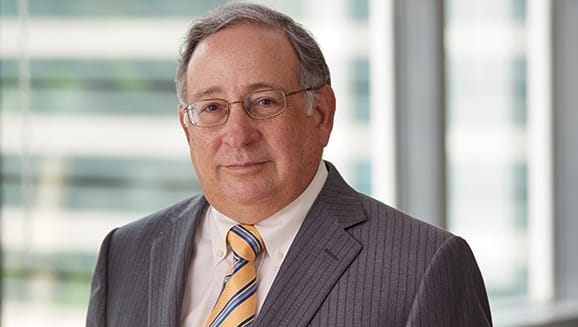 Featured lawyers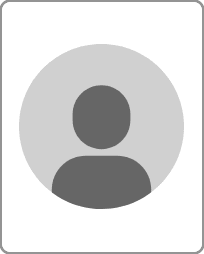 Top rated Business Litigation lawyer
Boies Schiller Flexner LLP
Fort Lauderdale, FL
Helpful links
Other featured articles
The passion and decorum of J. Bernard Alexander III
Two attorneys reflect on their Warriors and Kings fandoms
That's how it feels to work side-by-side with trailblazer Sherrie Savett
View more articles featuring lawyers
Find top lawyers with confidence
The Super Lawyers patented selection process is peer influenced and research driven, selecting the top 5% of attorneys to the Super Lawyers lists each year. We know lawyers and make it easy to connect with them.
Find a lawyer near you